8-goals show at Old Trafford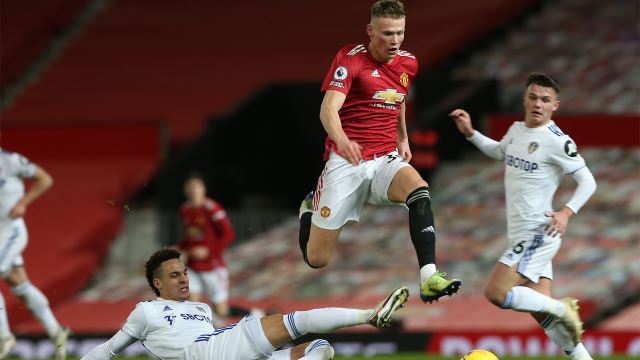 The red part of Manchester were in for a party earlier today when they hosted Leeds United at the Old Trafford.
Both teams are known for the rivalry over the years in the English Premier League history and all expected fireworks in the course of the game and a tight one between both teams.
There was no disappointment in the case of the fireworks but it wasn't a close one between both teams as Manchester United not only show superiority but dispersed Leeds United.
Manchester United took the lead just two minutes into the game through McTominay who was assisted by Fernandez.
A minute later, United doubled their lead through McTominay who got a well-laid pass from Martial.
Leeds tried to spark a lifeline but United were too strong to be cracked and again, Manchester United got another on the 20th minutes through Fernandez.
With 3 goals up, Manchester United are still showing no sign of slowing down as they added another one on the 37th minute through Lindelof and a couple of minutes later, Leeds United got one back on the 41st minute.
The scoreline was 4 - 1 into halftime.
Immediately the second half resumed, a couple of changes were made by Leeds and the game seemingly looked like Leeds will be getting something out at the end of the day. Leeds pressed hard and high in search for goals but United showed their quality once again on the 66th minute though James who was assisted by McTominay and a few minutes later on the 70th minute, Fernandez wrapped it up for United with a well-taken penalty kick.
Leeds won't go down easily as they got their second goal of the night on the 73rd minutes to keep the scoreline at 6-2 until the final whistle.
Manchester United 6 Leeds United 2
---
---