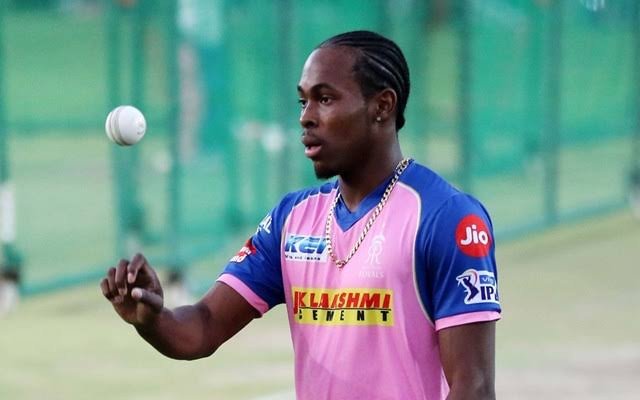 Source
Archer was ruled out of England squad when he was injured while playing against South Africa in the first test match which took place just a month ago. Since then, there have been concerns over his injury and while everyone would have hoped for his return in the cash-rich IPL starting from the 29th of March, the ECB doesn't look very keen on letting their star player play in the IPL.
The MRI scans had been done on his elbow this week and the ECB said in a statement that he is recovering as expected. They also said that he will only return to competitive cricket in May to play for Sussex ruling out the possibility of him playing in the IPL. Archer had earlier said that he will be fit by the time IPL starts and that he will play for Rajasthan Royals for the whole season. But in the end, he is centrally contracted to ECB and they can take decisions on his behalf.
Rajasthan Royals had placed a bid of over nine hundred thousand dollars for Archer and obviously, they were banking on him big time. It is really surprising to see that Royals have no other premier fast bowler up their ranks for this season. Royals will now need to think about a replacement if they are allowed to. Royals would have placed high hopes in Archer and they will be very disappointed, to say the least.
It will be interesting to see who Royals choose as a replacement for Archer. They don't have much time either but I hope they will choose and like replacement. I know that it will be a tough ask given the fact that most of the premier fast bowlers have already been snatched up by other teams. At this point in time, only Pakistani fast bowlers are doing rounds in my mind. Why do we have to bring politics in cricket!
It would have been great if Pakistani players played in the IPL.
Download Brave and start earning BAT.