Sports injuries occur all the time and if you're an avid watcher of sport like me you'll know that most come about as a result of soft muscle damage or collisions. However, from time to time some of the world's best-known athletes sustain injuries in more unusual fashion and not always while on the pitch playing the game for which they are paid the big bucks.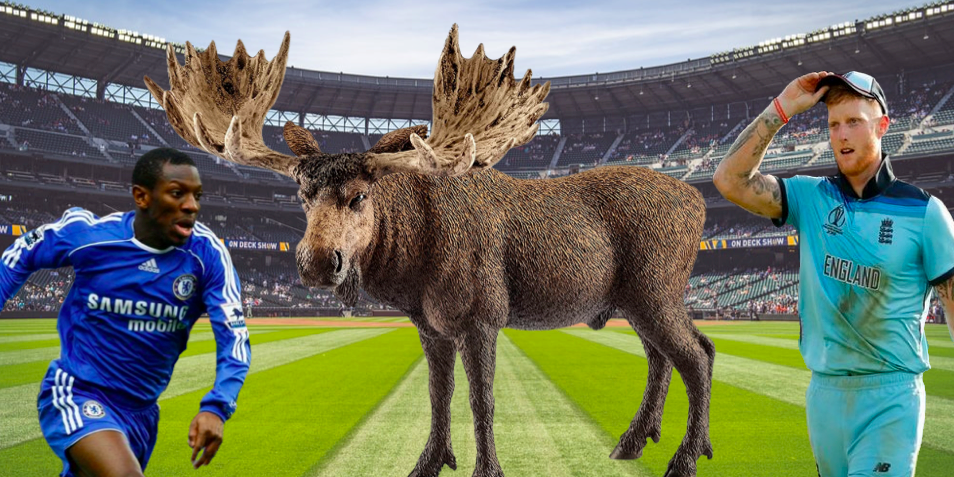 Below is a list of some of the most bizarre sports injuries that have been sustained away from the action itself.
DIY sports injuries
In a world that is largely dominated by male sports stars is it any surprise to learn that so many of them have fallen to injuries sustained while carrying out some DIY? I mean let's face it, every man on the planet has at one stage or another bitten off more than he can chew in regards a home improvement project and it would appear that professional athletes are no different in that regard! Here are a couple of the most noteworthy injuries
Bryce Mitchell - A cock and ball story
UFC fighter Mitchell was undertaking a spot of DIY in his home and in typical lazy man fashion opted to stick his electric drill in his pocket while picking up a plank of wood. The drill unexpectedly started and well you don't need me to tell you the rest, here's Bryce in his own words...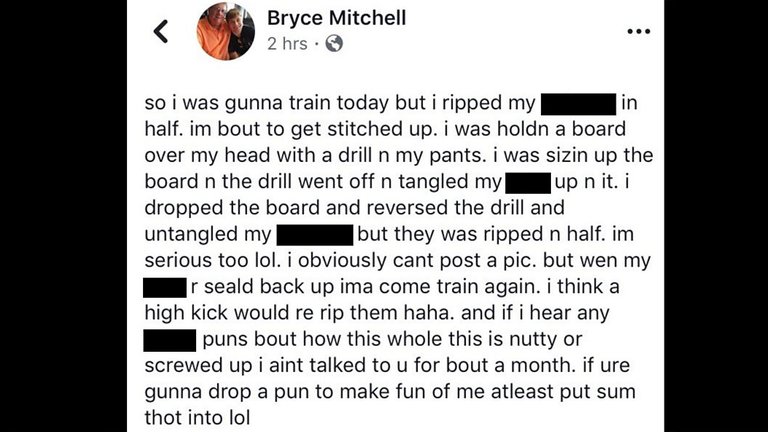 The scene from 'There's Something about Mary' instantly springs to mind.
Darius Vassell - a do it yourself idiot
Darius Vassell's bizarre injury also involves a drill but what is different with this particular incident is that the former Aston Villa and England striker actually did it to himself! Suffering from injuries to your toes and feet must be fairly commonplace for a professional footballer but even so young Darius decided that rather than leave the treatment of said toe to the teams of medical professionals on hand at any Premier League club that he'd have a go at fixing the problem himself, with an electric drill ...
Needless to say his attempts to 'relieve some pressure' in his swollen toe didn't end well and Vassell required treatment at a local hospital for the damage done with the power tool.
Injuries brought on by the red mist
It's not unusual to see sports stars lose their cool. These incidents usually end in the kind of temper tantrums reserved for toddlers in supermarkets. However, occasionally that rage grows to the point that they feel it is necessary to take it out on inanimate objects in their immediate vicinity often with painful consequences.
Suckers punches
The list of athletes who have broken fingers, hands or wrists punching walls or lockers is a long and not particularly distinguished one ranging from Newcastle defender Daryl Janmat who after being substituted following a groin injury decided to double his pain by hitting a dressing room wall and breaking 2 fingers to England cricketer Ben Stokes who missed the 2014 World Cup after breaking his hand punching a locker. A few years later Stokes would of course graduate onto punching people outside nightclubs in Bristol, an action that also saw him miss quite a lot of cricket!
The bad workman always blames his tools
Again, it's not unusual to see batsmen throw a hissy fit and in some cases their bats after getting out and most of the time the only damage that gets done is to the piece of wood itself and maybe if you're Matt Prior a few windows. However, Jason Roy's disappointment at being dismissed for a golden duck in a domestic T20 game ended in him getting a serious whack to the face and a dent in his pride after the bat that he threw to the floor rebounded up and smacked him in the chops causing him to miss one game through injury.
The not quite so safe hands of goalkeepers
Of all the athletes you'd expect to have the natural instinct and ability to avoid injuries brought about by dropping things then goalkeepers would surely be top of the list. However, a couple of well-known men between the sticks have proved that even they get butterfingers (or salad cream fingers as the case may be) from time to time.
Veteran keeper Dave Bessant started the trend when he dropped a bottle of salad cream on his foot which promptly smashed and severed a tendon leaving him out of action for 2 months. 10 years later and Champions League winner Santiago Canizares followed suit when he sustained a similar injury albeit after dropping a bottle of aftershave causing him to miss the 2002 World Cup.
However, the bizarre injury list for goalkeepers doesn't stop there with further examples including
David James - injured while changing the channel on the TV
Roy Carrol - injured by the goal net during training
Kasey Keller - knocked his own teeth out taking his golf clubs out of the car
Richard Wright - fell through his loft while getting a suitcase
Lionel Letizi - injured his back playing Scrabble
Michael Stensgaard - forced to retire after injuring himself folding up an ironing board
Chic Brodie - broke his knee cap and forced to retire after colliding with a dog (the dog was fine)
All in all playing in goal appears to be on par with the level of danger of those who were drummers for Spinal Tap over the years. You can't really dust for salad cream...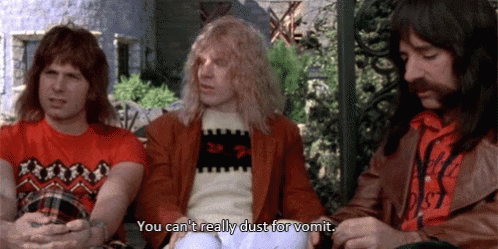 Because the world is just a dangerous place...
If it's not Covid-19 or international terrorists that are going to get you then it could just as easily be a toilet door or a toothbrush. The world is most certainly a dangerous place as this last list of bizarre sports injuries proves
Darren Fletcher - Fletcher's career was hampered by a series of unfortunate injuries and ailments but perhaps the most strange that he received over the years was brought about by a toilet door that fell off its hinges just at the point when all of us are at our most vulnerable!
Kirk Broadfoot - The Ranger's defender had obviously just finished reading famous kids book Mr. Strong, quite a challenge for your average footballer (see Darius Vassell above), and decided the best way to beef up for the remainder of the season was to eat more eggs. However, his experiment at poaching them in the microwave went badly wrong when one of them exploded shooting a jet of boiling water into his eye!
Alan Mullery - The former England international's debut was delayed when of all things he injured his back brushing his teeth. I know you're to give them a good scrub but perhaps Mullery took it a little too far!
Svein Grøndalen - OK so unless you live near the Arctic Circle then running into a moose is probably not something to worry about but for Norway defender Svein Grøndalen that's just what happened while he was out for a jog one afternoon in preparation for some upcoming international fixtures. Unsurprisingly the average human being comes off second best in a collision with a moose and Grøndalen ended up being knocked down a slope and injuring his leg. The Moose was later seen crossing the border back over to Finland whom Norway less Grøndalen played a few days later...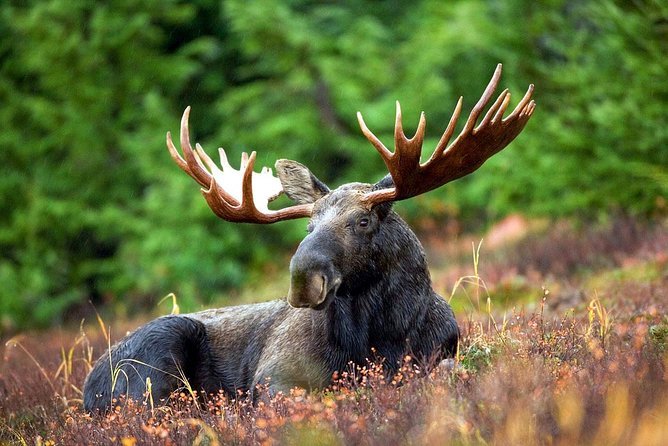 The moose remains on Norway's ten most wanted list.