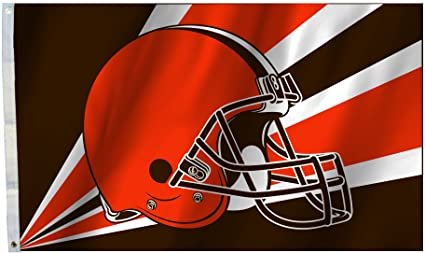 This week is Steelers "WEEK" in other words, ramification time. the Steelers/Browns rivalry goes back over 5 decades. These teams hate each other, they despise each other... the problem is, for the last 21 years, there hasn't been much of a rivalry. that changed a bit last year when Myles Garrett made a bad decision and ended up suspended for removing the helmet of Mason Rudolf and hitting him over the head with it. he was suspended and fined, but it elevated the level of hatred and renewed the rivalry I have been waiting to see for over 20 years.
Sunday's game in Pittsburgh provides this year's Browns the greatest test thus far. it is also the first game against Pittsburgh Garrett will play since last years' incident. The Browns have won 4 games in a row and are 4-1 since the first time since 1994, the Steelers are 4-0 for the first time since 1979, but their opponents thus far this year are a combined 3-15-1 so I am thus far, not impressed.
The Browns opponents are a combined 9-10, so this week will definitely be a huge test as far as whether or not they are for real. Baker is nursing ore ribs... Players have come out saying they have Garretts back, the steelers defenders are saying they are coming after Baker and his ribs. this won't be just another Sunday, this may in fact be a defining game in the entire AFC North.
with all that being said, Go Browns, beat the "Squeelers" and take control of the division...
thanks for reading...
SHAMELESS PLUG!!!!!
Join The Sports Nerds LIVE every Sunday night at 7pm Eastern as we discuss the week in review of the world of sports. from NFL to the NHL, and every sport in-between. It is unfiltered, NSFW and high energy. We do not hold anything back and you should be there to experience it LIVE.
Join me and my partners in crime:
Executive Producer - Eliot "Big E" Lomba
Former Sportswriter - Ken Costlow
FACEBOOK - https://www.facebook.com/groups/730158067790783/
PERISCOPE: https://twitter.com/The_Sports_Nerd
VIMM: https://www.vimm.tv/the-sports-nerd22ce8a7a32d8401b
TWICH: