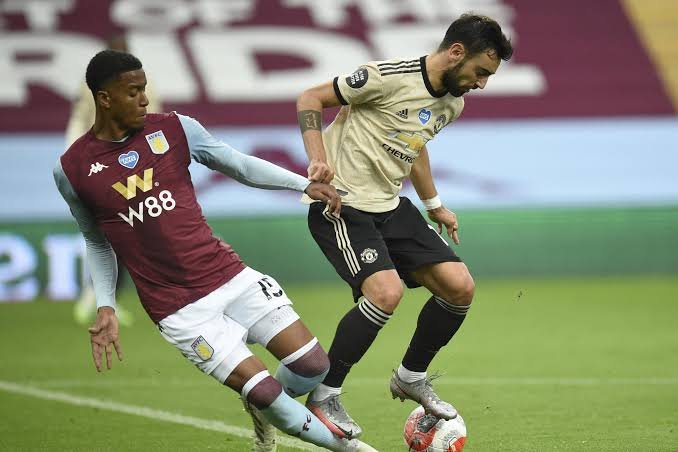 source
This penalty has got a negative reaction from some football fans who feel it was an unfair decision to Aston Villa.
Looking at the movement, that was clearly a foul against B. Fernandez because the defender made an harmless attempt to tackle the ball which caused Fernandez to lose balance, stepped on the defender and fell.

source
The referral called for a penalty and I was surprised that the penalty still stand upon review. Even the commentators upon reviewing the scene repeatedly disagreed with the referee's decision
I feel this is one of the inconsistencies of VAR in Premier League and I think Aston Villa were cheated for awarding that penalty to B Fernandes
What do you guys think?