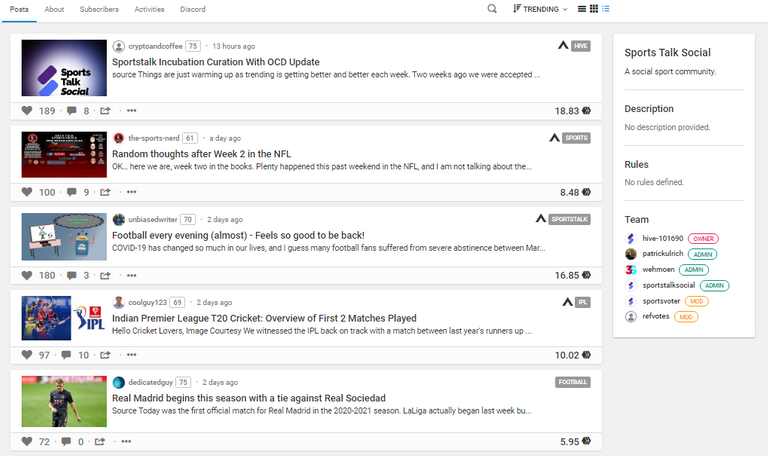 I'm presently building my portfolio of "strong" evidences why a cryptocurrency investment would be the best option for Nigerian Football teams and players. While Bitcoin as been more popular in this part of the world due to its pioneer existence in the cryptosphere, ETH has become a talk in the town due to Forsage and the DeFi craze. However, I can state categorically that none of the two giant cryptos have one-third as much as the investment opportunities we have on Hive blockchain. On Hive, we have several layers of earnings that include:
Content creation on the base layer to earn HIVE,
Content creation on the second layer to earn SPORTS, LEO, and other Hive tokens,
Content curation with 50% rewards on the base layer to earn HIVE,
Content curation with 40 - 60% rewards on the base layer to earn SPORTS, and other Hive tokens,
Leasing staked HIVE for interests ranging from 12 - 15% APR,
Delegating staked HIVE for interests ranging from 12 - 15% APR,
Delegating staked Hive token like LEO for interests around 16% ROI,
Building on dCity to earn HIVE, SIM, LIST, LEO,
Playing games to earn HIVE, RBN (for Rabona) and other tokens (in view),
Providing Liquidity for wLEO on ETH for LEO rewards,
Selling products on Hivelist Store for HBD, HIVE, LIST, LEO, HUSTLER,
Hodling collateral tokens like BRO, SPI for HIVE interests,
Staking Miner tokens to receive LEO, STEM, PAL, HUSTLER, etc
Trading HIVE and Hive tokens on DEXes and CEXes for profits
Using Market maker for automated trading,
Leveraging arbitrage options for HIVE and tokens like LEO in several exchanges.
That's well over 15 investment options with very little risks since you have your tokens and keys to yourself. Hiev is fully decentralized and with many more investment opportunities which I'm not aware, any sports team or organization ca thrive here within first 12 months of dipping a foot in investment.
The above image is a screenshot of the SportsTalksocial community tending page showing how sports posts are earning $5 - $16 in the last 48 hours. Earning $5 on a daily basis over one week as a sports team on Hive would raise as much funds that could purchase tangible sports gears and more.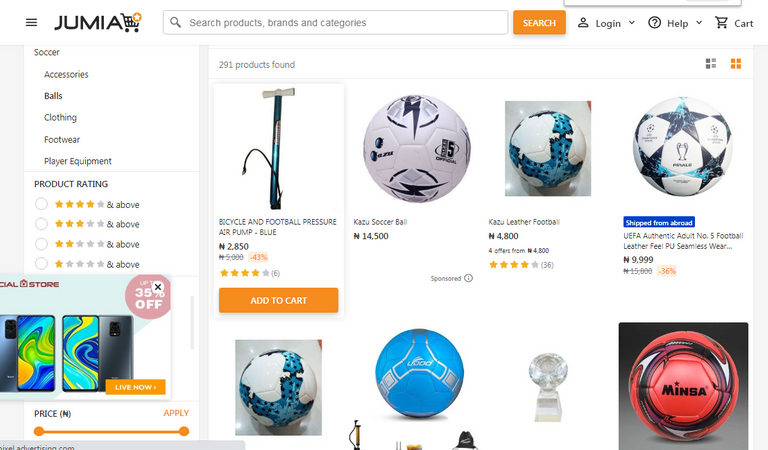 Above is a screenshot of Jumia's sports product page that shows the prices of different types of football. The most costly in that array is Kazu Soccer Ball sold for NGN 14,500. That's worth only $32 that could be earned from a few posts over one week. Thanks to @ocd that's including #sportstalk contents in their community incubation curation programme. That's just what is recoverable on the base layer. The trending posts featured above do also earn SPORTS tokens in their tens and hundreds of thousands.
There's much more value on the Hive blockchain that is underutilized. Look at the screenshot of daily user statistics of sportstalksocial dapp as tracked by Hivedapps.com, there are only 16 daily users on the average. That's way under-utilized for a huge sector as sports. I'll say the potentials are yet to be tapped.

With the several options available for earning crypto and investment on the Hive blockchain, a sports team can be able to stay on Hive to furnish us with authentic contents. Hivelist store could also be a place where sports products, branded kits and even tickets could be sold through encrypted messages. The usecases are so enormous an robust.
A look at the token supply statistics of SPORTS token. So far, 84% of 1 billion token supply is in stake. There are efforts emerging recently that helps to burn SPORTS on daily basis. @Sportsburn is the account. This brings the burn proportion to 0.6% of the total token in circulation.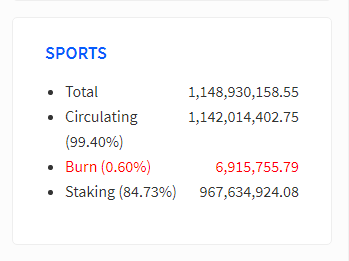 We are still in the beginnings. We are yet to have games and many more dapps built to utilize SPORTS token. Indeed, the teams can adopt SPORTS as their fan token and build a dapp that runs on the second layer of Hive. This would offset some technical costs attached to creating a cryptocurrency out there. It presently costs about 5,000 BEE ($750) to create a token on Hive-engine. using an existing token would offset that cost and much profits can be drawn from it.
If 10 clubs adopt the token and creates a tangible usecase that pools say 100 million of the tokens, then in few weeks, SPORTS would be scarce in the market and that means a price hike. Now is just a safe entry point. Besides, with the growth of the token burn, we'll see over 50 million tokens sent to the null sink in a few months from now.
Thinking Long Term is key
Enough of falling for scam-ponzi that's promising 100% ROI on weekly basis. It's time to adopt a sustainable technology and investment plan that allows for an organic growth. Hive blockchain is that place and SPORTS token is the token. Things may seem so "tiny" and cheap in the now but let's look at 12 months from now.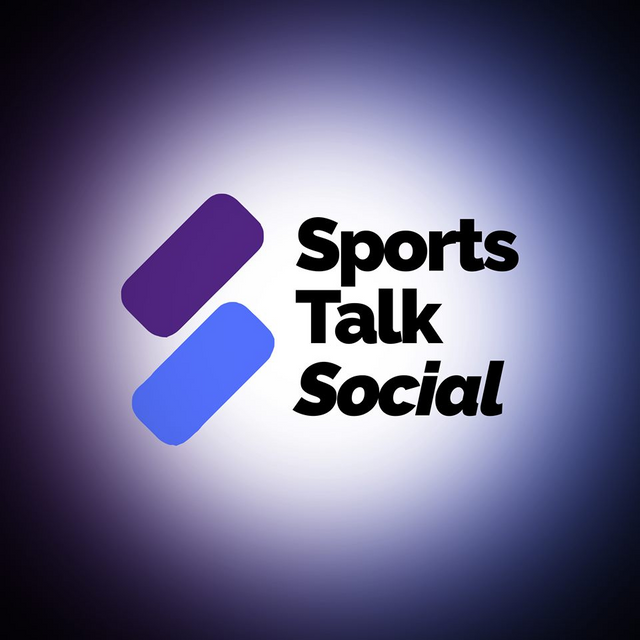 Those who are familiar with the history of crypto can tell how things started 11 years ago when 1 BTC was even less than NGN 1, but today, 1BTC goes for about NGN 5 million. See the crazy ride? Things in the crypto space can so change. The organic growth driver is "numbers". When we have more users adopt the technology and buy into the tokens, things would change so greatly.
I need some more advice and inputs to make the proposal richer. I'll share a final copy here soon.
Posted Using LeoFinance Beta