It's another exciting weeks and I see this to be a bullish one especially with Hive tokens and HIVE generally. Many eyes are now starring closely at Hive projects and I hope they see better. Last week, I helped onboard a new user via one of @leofinance onboarding models. @vidkon who is a fresh university graduate but having nothing to do. I carefully explained the niches around Hive and how he may integrate. He loves sports too and would likely contribute contents to the #sportstalk community. Hopefully he would see this post and share with his league of friends how I am reading and "liking" sports posts to earn some tangible cash.

By now, he might have been inspired by trending post on "My Monthly LEO Curation Earnings "alone" surpasses Minimum Wage in Nigeria". I'll be doing some more of-chain promotionals with the article and I hope it gets more Nigerian graduates to make better their lives here on Hive. It excites me to see the many people who are motivated by the post. This has always been m,y goal on Hive. To inspire and motivate people. See my description on my blog. That's the way it has been from day 1.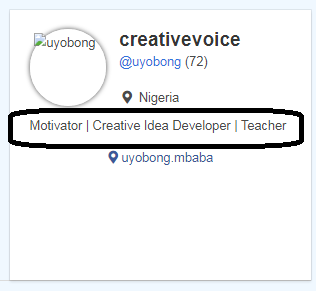 It excites me to see how my life goal/purpose gets accomplished through the Hive blockchain. I've never and will never be tired of sharing my success stories. I want to use thee stories to get more people involved in what is happening. I want to challenge many people with my success and get them started to succeeding too. I hope all my supporters would continue to support as something big is cooking on my desk that would usher the masses down to Hive. I will be community specific and particularly the communities I am investing in their tokens.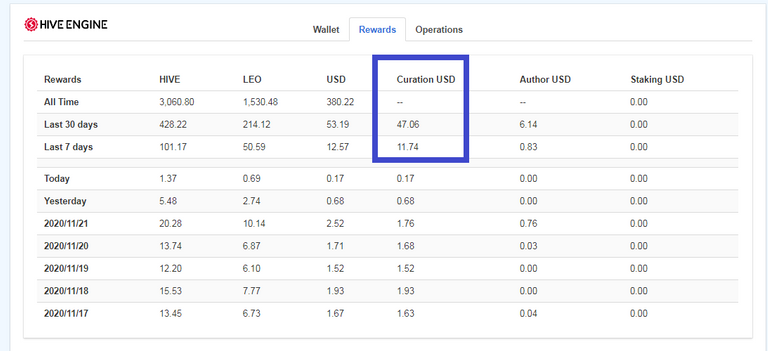 Before I'm off to work, I eg to tell my followers and everyone readint this post that I earned $12 over the last week (November 15-21, 2020) for curating Sports Contents. Curation for me means:
reading a post;
commenting on a post; and
"liking" a post (permit me to use the conventional web 2.0 social media language).
I did the above three last week via https://www.sportstalksocial.com still with my Hive posting key and it generated cash. The $12 earned over the week has not been withdrawn, it would be powered up to add to my stakes. Presently, the stake of near 50 m SPORTS gives $0.42 in a full single upvote. I am aiming for 100 million SPORTS and hopefully by then, I'll be able to give out as much as $10 in a single upvote. Save this on your journal. I'll refer to it.
---
Thanks to the LeoFinance developers for building the Hivestats tool which makes tracking of HIVE and Hive token earnings easier and interesting. I hope we'll have charts for the Hive tokens soon. The ta is always pinned on my PC and I refresh that every 5 minutes if I'm online.
---
You may join my SPORTS Curation Trail to maximize your SPORTS stake. With the trail, your stake of SPORTS would yield profits without your active involvement.
---
I hope I've succeeded to inspire you this morening. Do have a blissful working week ahead...
I am your favourite communinty promoter and Tribe tokens Investor.
Posted Using LeoFinance Beta