Lakers is on the move! Can they dominate in WEST this coming season? DMC is one of the dominant CENTER in NBA league before he injured. Can he comeback with LAKERS? He is not fully recovered yet, still hoping for his recovery.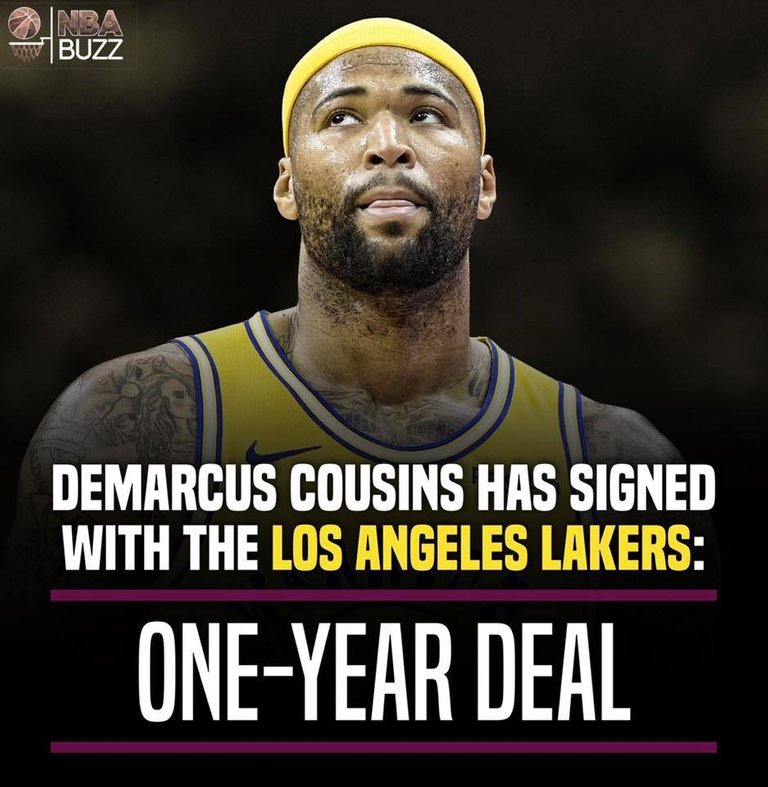 Last season DMC signed with GSW in one year minimum deal but his injury bothered him too much and he is not that much help in GSW that they couldn't win the Championship and being owned by Kawhi(Toronto Raptors).
What were the odds? AD and DMC just reunited in Lakers, Are they good in Lakers? And ofcourse with Rondo that this three played a big role in NOLA.
Many people said signing DMC is a bad that could slow them down with his injury but we can't ignore that he is big and can't be underestimated inside the paint with his big body and long arms.