Its been already three days that Hassan Whiteside(Center) Traded to Portland Blazers for Mo Harkless(SF) and Meyers Leonard(PF). Who wins the trade?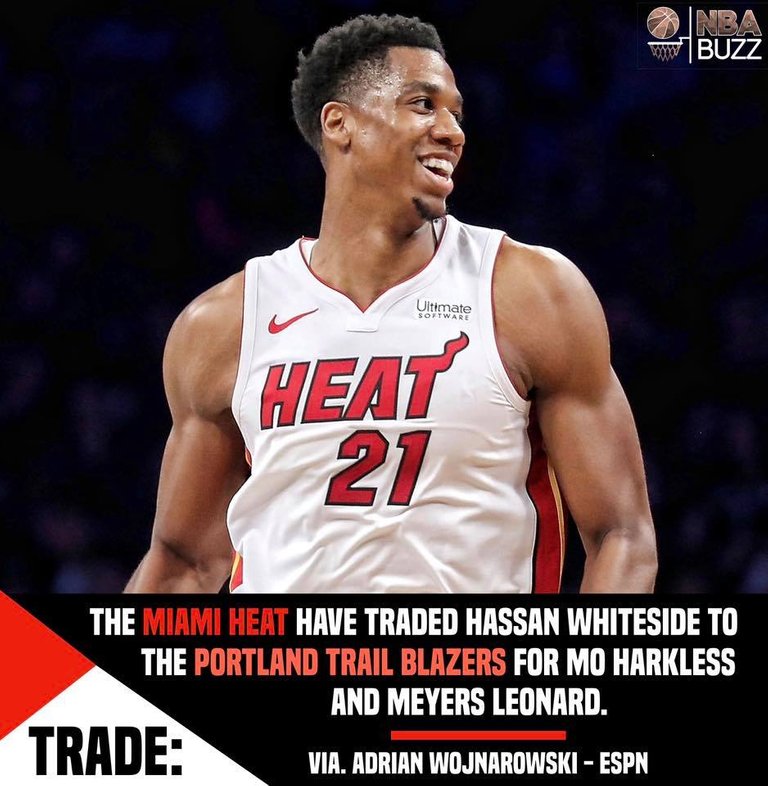 For me Portland Blazers wins the trade the fact that they are lacking of rim protector that could help CJ McCollum and Damian Lillard. Last season Portland is one step away to become Western Conference Champion yet GSW owns them in every single game. What do you think having Hassan Whiteside now?
Hassan Whiteside is one of the most dominant Center in today's ERA and he will be a big help for Blazers to protect the rim. From what I can see with this rooster next season, Portland are already one of the champion contender having this rooster.
Yes, Harkless and Meyers has showed up on their series but they are just inconsistent and Whiteside is really in a good fit as their lacking center because Nurkic has leg injury last season.