Jerami Grant a Power Forward from Oklahoma Thunder one of the promising player in NBA who plays aggressively.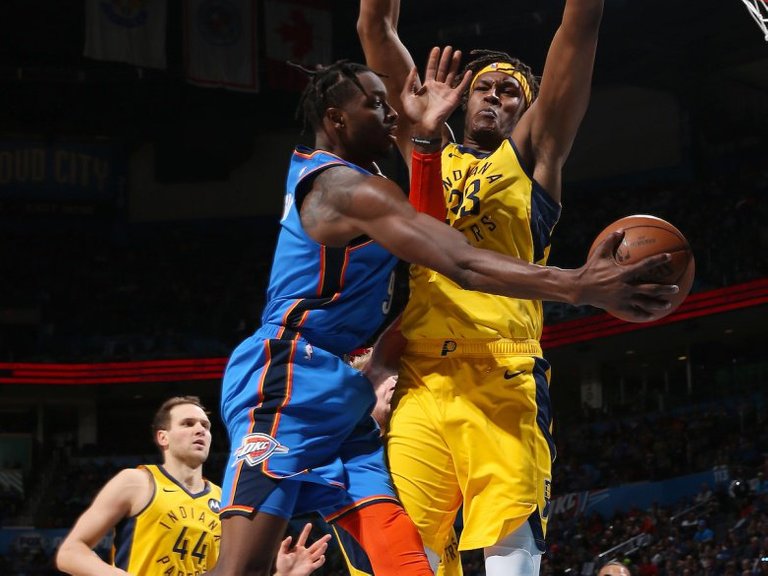 OKLAHOMA CITY, OK - MARCH 27: Jerami Grant #9 of the Oklahoma City Thunder ;shoots a layup during the game against Myles Turner #33 of the Indiana Pacers on March 27, 2019 at the Chesapeake Energy Arena in Boston, Massachusetts.
Denver Nuggets is one of the playoff contender with a lot of promising young players. Will Jerami Grant can help Denver Nuggets to win a championship this year? He is still young that still have potential to open. He set career high last season with (13.6)PPG and (5.2)RPG.