The 5 Most Valuable Soccer Cards and Reasons to Invest Today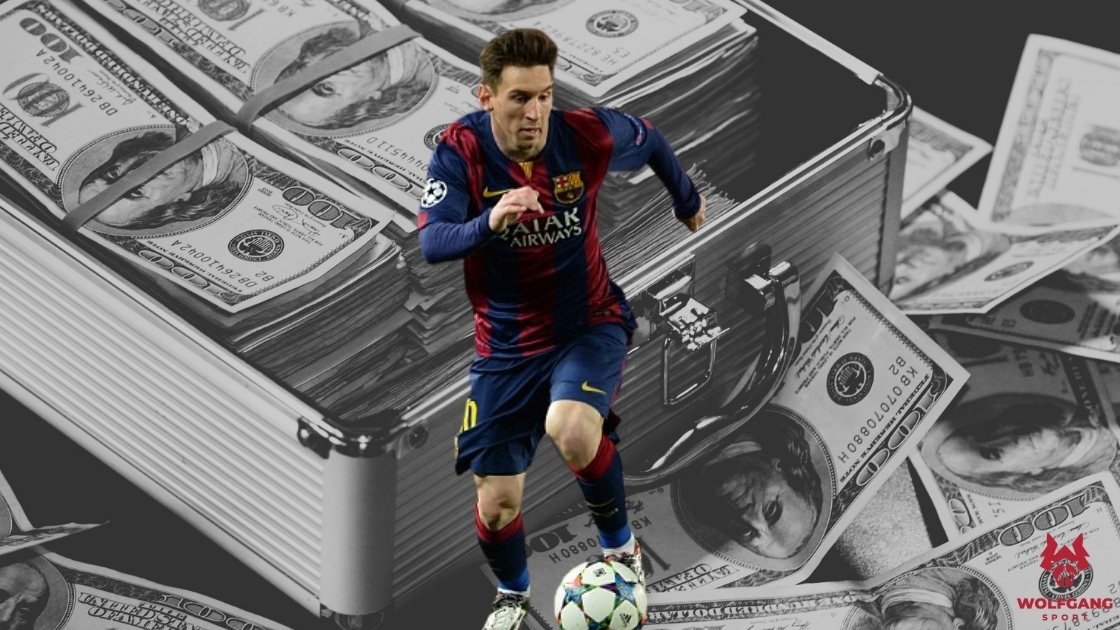 What are the best soccer cards to invest in? Soccer cards hype up in the leadup to the UEFA European Football Championship and FIFA World Cup but overall, soccer cards are giving basketball and baseball cards a real run for their money. Let's take a look why soccer cards are a good investment and a closer look at the best soccer cards to invest in.
Are Soccer Cards a Good Investment
Yes. Soccer cards are emerging as a solid trading card investment thanks mostly to being the world's most popular sport. There are a heap of top soccer cards to invest in, more on that later. Traditionally baseball and basketball cards are the top sports card investment but soccer cards are proving they should be strongly considered.
The top soccer cards have experienced growth in line with more popular trading cards like basketball and baseball cards although at steadier rates. As longer term investments, the best soccer cards to invest in can be considered a safer trading card investment option over other trading cards. The UEFA European Football Championship and the World Cup also offer ongoing opportunities for soccer card investments to grow.
5 Reasons to Invest in Soccer Cards
Soccer cards are inexpensive in comparison to other trading cards and have a higher ceiling for growth
Over 52% of the world's population follows soccer
Soccer is a player focused game. Individuals are more likely to shine meaning greater impacts on prices of soccer cards
The World Cup is the biggest sporting event in the world with hype impacting soccer card prices
Soccer cards are a good pivot from more popular trading cards such as NBA, MLB and NFL
Most Valuable Soccer Cards
#5 – 1995 Ronaldo Panini Voetbal 95 RC #80
Considered to be one of the best pure strikers of all-time. Brazilian striker Ronaldo rookie cards are heading toward the $10,000 for high graded examples.
#4 – 1958 Pele Monty Gum International Footballers RC
An extremely rare cartoon version of a rookie resembling attitudes in production country Holland at the time. With oversized facial features and exaggerated facial features, it's fair to say we wouldn't see anything like this made today. Lower grades of the card have cracked the $10,000 mark.
#3 – 1991 Zinedine Zidane Panini Foot ´92 RC #43
One of the greatest players of all time, Zizou, or Zinedine Zindane, started his career at AS Cannes which is where the Frenchman's rookie card photo is set. A 9.5 BGS sold for over $43,000 at auction.
#2 – Messi's 2004 Panini Mega Cracks
The most desired rookie cards of one of the greatest players we will ever see. The card features Lionel Messi dribbling at defenders in iconic fashion. A 9.5 BGS sold at auction for over $73,000.
#1 – 1958 Pele Alfa Bolaget Soccer RC #635
Edson Arantes do Nasciemento, or Pele as we know him as, is featured on this card as a 17-year old. Making this card special is that Brazil won the 1958 World Cup. Only about 60 of these have ever been assessed by PSA with a PSA 9 (pop. 5) selling at auction for a whopping $288,000, one of the most expensive soccer cards ever.
---
---