Repository
https://github.com/economicstudio/vp
New Feature: vote weight multiplier show / change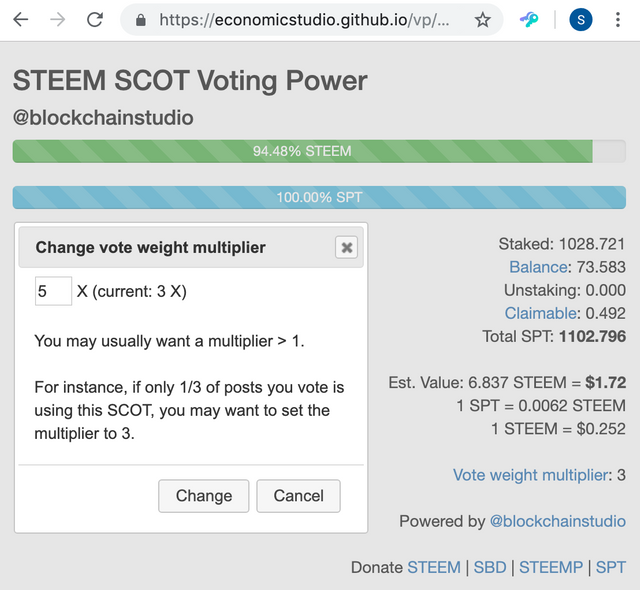 https://economicstudio.github.io/vp/?a=blockchainstudio&t=SPT


If you are a big holder of certain SCOT, it might be better for you to create a separate alt account for that.
But, if you don't wanna manage too many accounts, but still do not wanna waste your voting power, then scot vote_weight_multiplier is a solution, very recently introduced by holger80 scotbot: it is now possible to set vote/downvote weight multiplier to balance the all the different vote power
SCOT VP Viewer now supports vote weight multiplier show / change. As usual, if you click vote weight multiplier, a setting dialog pops up, as shown above. I also included some advice on which multiplier you may want to choose.
Staking Precision Update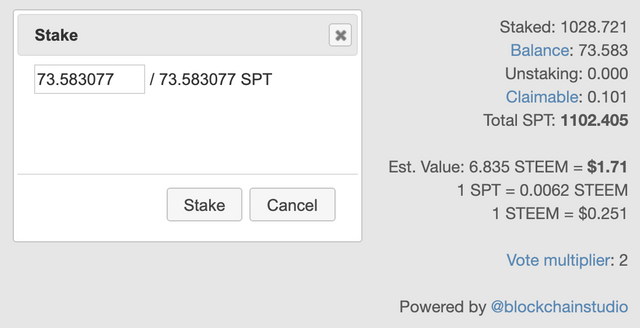 While it's good to show only up to 3-digit precision for balance info for simplicity, when a user wants to stake the token, it should be accurate, especially when rounding occurs.
Now staking dialog shows up to token-specific precision.
Scotauto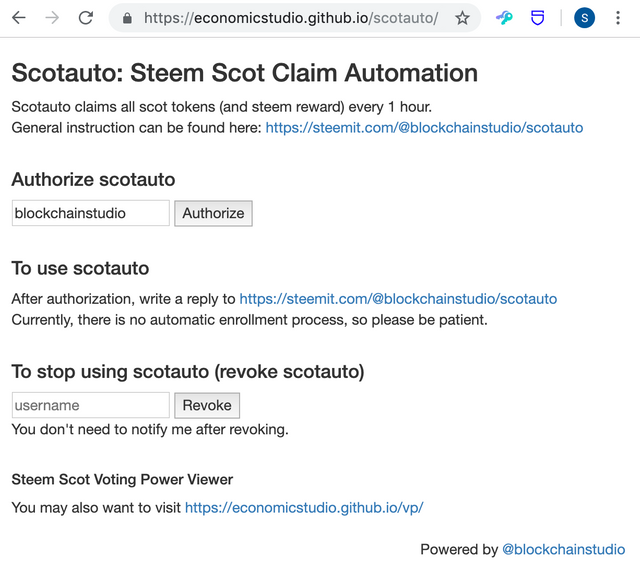 Getting tired of claiming all different tokens?
@scotauto claims all tokens on behalf of you. VP viewer provides the link for convenience. Visit https://economicstudio.github.io/scotauto/ for details
Misc update
Most console.log is now removed. I only keep them for keychain transactions, since it's important log, so advanced users can check them on their own.
GitHub Account