Steem engine is a platform that encourages communities, project owner, fundraiser, developers, and business to quickly and easily build on the steem blockchain. Steem engine is set to allow the creation of custom tokens on the steem blockchain. All token created on the platform can be traded against steem.
The creation of Tribes drew me to the platform, and I've been very active on it. While redeeming my rewards on steem engine, It took me some time to claim all my pending payouts so my proposals will be on this page.
Proposals
As I've earlier mentioned, I've been very active in this exchange since the creation of Tribes. It's no news that steem engine has helped many steemians to create steem engine customized UI of which the reward payment of these platforms reflects and get redeemed on steem engine to users wallet. With the increase in the creation of different projects on steem engine nitrous, many steemians have the opportunity of using multiple tags cutting across different platforms and getting rewarded. For someone like me, I do have pending rewards of different tokens and I redeem them one after the other. This is what prompted the proposals. Below is the idea
Redeem all: Soon, there will be countless projects on steem engine and payouts will be many. The redeem all feature will help to redeem all pending payouts of different tokens at once into their respective destinations.
Mock ups
Steem engine interface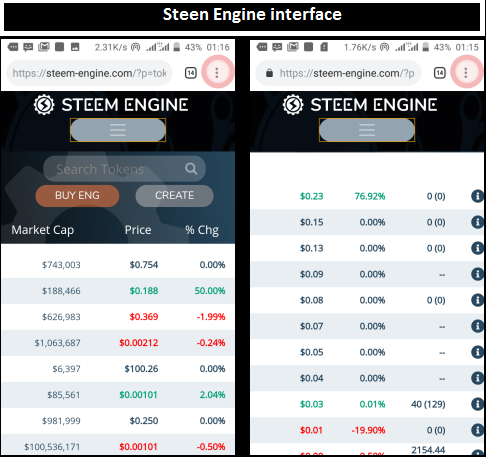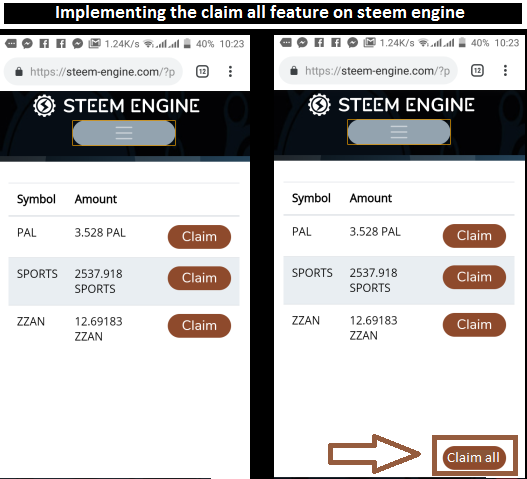 Benefits
The benefits of the feature are velar and precise. It will reduce the stress of redeeming the reward of different tokens one after the other going through the same process multiple times. A single click will solve this issue once and for all. It is also very fast and I believe users will love to see it implemented.