Grocery store is an open source app where you can order and buy a series of products at a go. My proposal is based on spending while selecting products.
Proposals
Tracking spending: This feature will be fantastic. It will allow users to have an overview of their spending. It will also help to manage and cut down expenditure. Users will manually enter the amount budgeted for in the app and will monitor the price of every item selected to cart, and alert the user when the items worth 80 % of the input amount is added to the cart. If more products are added after 100% is filled, the app will pop up a question.
Limit exceeded, do you want to increase your input? If yes, the user continues and vise Versa.
Mocks up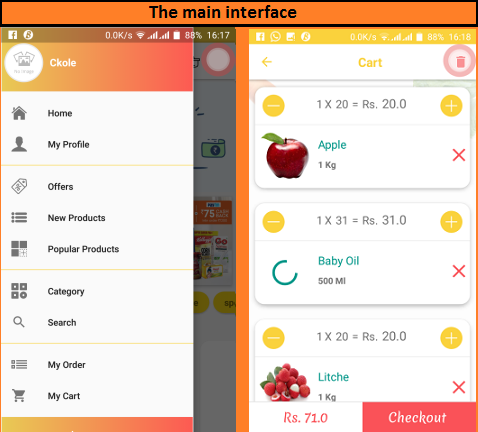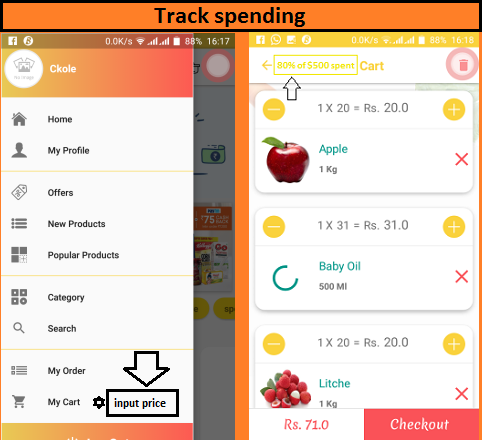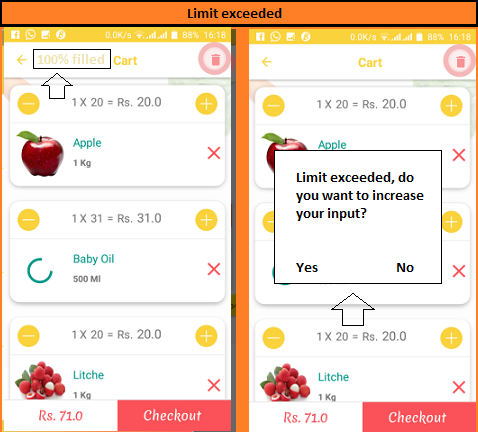 Benefits
The track spending allows users to stay within their budget. If a user is going beyond his limit, the app will show a notification, and this will help in cutting cost and controlling spending.