Fenerbahçe Opet absolutely and easily outplayed Aydın Büyükşehir Belediyesi at the closing of Round 8 of the 2019/20 Turkish Women's Volleyball Championship regular season: 3-0 (25-20, 25-15, 25-23).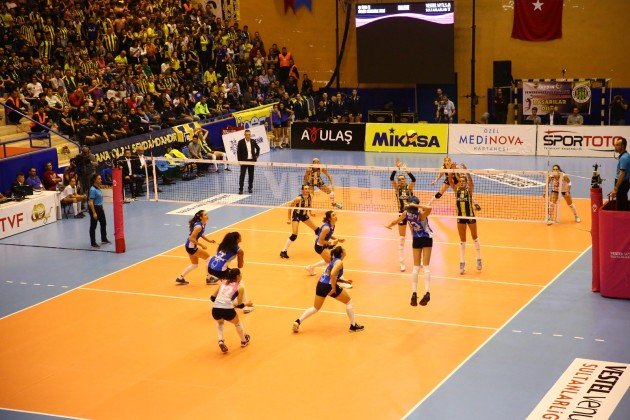 Vargas makes Fenerbahçe to straight-set win over Aydın it was a great volleyball math.
At the three rounds back, Aydın was 4 in the top charts of the 2019/20 Vestel Venus Sultanlar Ligi regular season with 4-1 and it seemed that the Turkish top division gained a surprising new title contenders. thus, they suffered three losses instantly, the last one so far against Fenerbahçe, and have fallen to the sixth place in the standings. On the other hand, the "Yellow Angels" reached 6-2 and No.4.
Cuban Melissa Vargas top-scored for Fenerbahçe with 19 points, including 4 aces. Meryem Boz chipped in 17 points for Aydın.
More news Coming
---
---