I stopped playing American Football around the year 2000 after ten years of playing.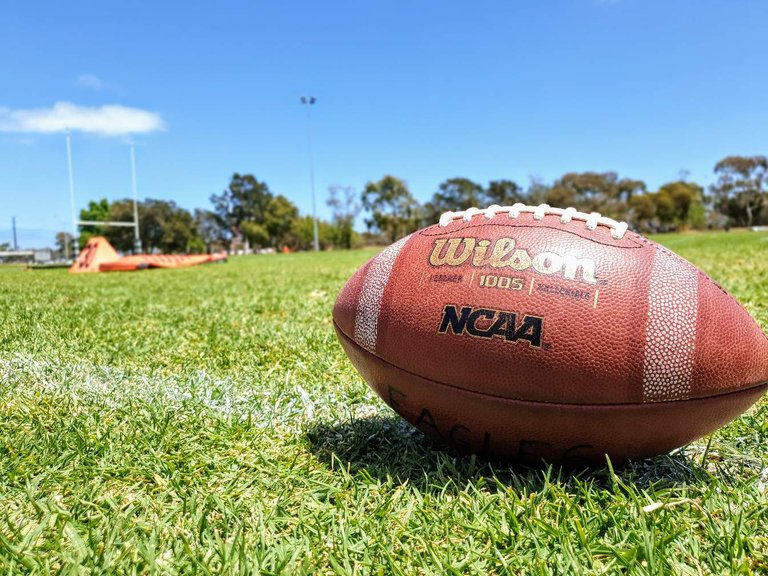 I began as an outside line backer with my main aim being to brutalise ball-carriers, and after a couple years playing that position started playing full back, carrying the ball, and trying to avoid getting brutalized by defensive players. How the wheel turns huh? I was ok at it, scored some touch downs, made the state team and had some highs and lows. I loved it.
I stopped due to injuries and operations and missed it a great deal - It had been the main focus of my life for so long and stopping left me feeling a bit aimless.
I coached for a while but hated that as I wanted to be on the field, and then stopped going to games and watching on TV altogether. It's been almost 20 years.
Last week I ran into a guy who used to play on my team, the Spartans, at the supermarket. He told me he's the assistant coach at one of the teams now and asked me to come down and watch a game on Saturday. That's today and I am here, watching that game.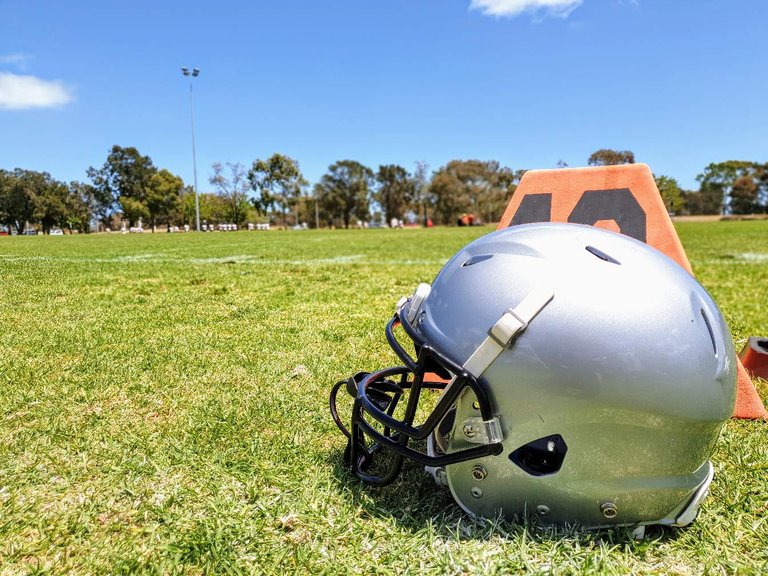 I feel sort of odd you know? Watching the game I still feel like I could put on the pads and helmet and go crush it but in reality, at almost 50, well I probably can't. Still, it's been good to watch the lads duke it out on the field - Even if it's less brutal than I recall. It's all safe and controlled now it seems. Back in my day, it wasn't. I think the skills are not as good either, maybe a by-product of some of those more experienced coaches I used to play under getting old and leaving the sport.
I'm watching two teams I used to play against and later there's another game between the Spartans, my old team, and the Chiefs which I will stay to have a look at.
I'm sort of enjoying it, but in truth I don't know if I'll be back anytime soon - I guess watching the sport isn't as interesting or fun as playing it. At least I have VIP sideline access though huh?
I hope you're all deploying a great Saturday!
Design and create your ideal life don't live it by default 🇦🇺
Posted using Partiko Android