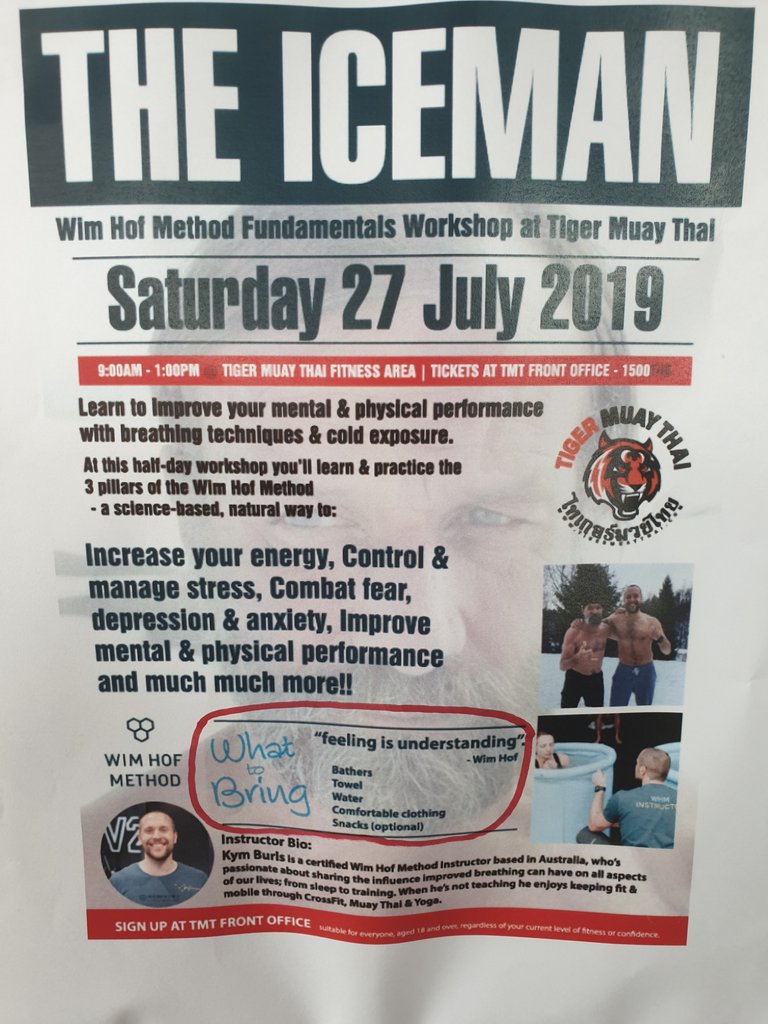 I think the first 6 months I was pretty much only blogging about the Wim Hof course I was doing.
Those were some great simple times...the good old times.
Anyway.... This Saturday I will have the opportunity to do all of the freezing and breathing with an instructor.
I have just seen with videos of the live courses so far and from what I have seen they can be a bit "out there" but always fun.
I did not practise for quite some time, which makes me not really worried but a bit uneasy. My best time holding my breath in practise was 2 minutes something...without I am around 30 seconds.
Also my last cold shower was some time ago...so the bathtub full of ice will be a challange.
So far only 6 people signed up which I think is great but I think the instructor disagrees with that.
I am looking forward to see what kind of weirdos want to be cold in Thailand as well.