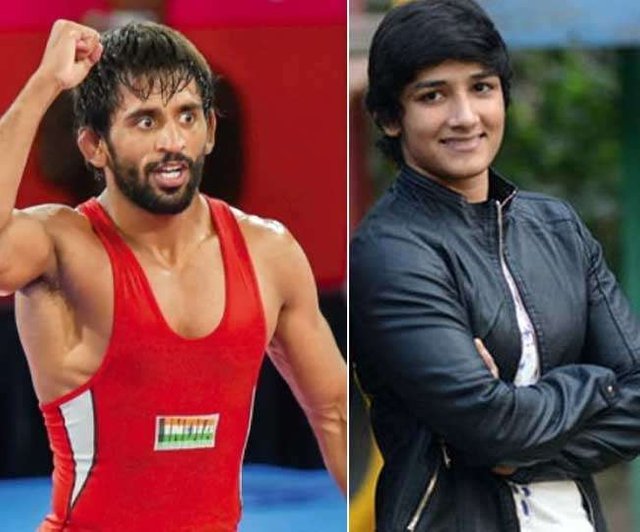 Source
Sangeeta Phogat is a very famous female wrestler. She got several medals in Asian and international levels. Big news she gonna with world's no 1 male wrestler Bajrang Punia. Sangeeta was also a national champion in 59 kg category.
Thiers families excepted this relational. According to reports after the Tokyo Olympic, they could be a life partner for each other.
Although Sangeeta's elder sister has an also plan to marry with wrestler Suhag. That's amazing two sisters gonna marry with wrestler maybe their kids could be a wrestler too. Sangeeta id third sister. This time Bajrang busy in preparing of Olympic and Sangeeta is in national camp. Sangeeta's father and her coach mahaveer phogat confirmed theirs marriage.
In 2017 at national games one time all phogats sisters were in one mat like Geeta phogat, Sangeeta phogat, Reetu phogat and her cousin sister vinesh phogat.
Geeta and vinesh already married now. Phogat sister got Arjun reward. Her father and Sangeeta's coach wrestler Mahaveer Phogat confirmed Bajrang punia relation. He said," I am happy to my children and respect their hopes.