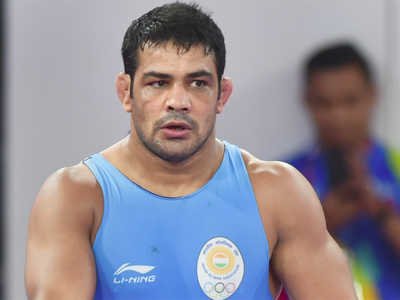 Source
Indian star wrestler shusil Kumar is famous. he got several medals. He was the also a winner in world championship but couldn't succeed in medwed wrestling tournament. After the one year, he tried to return back but he lost in return. Actually, he shakes hand with world's no 5 wrestler bekjod abdurrakhamonow in quarterfinal 74 kg category. Sushil lost there.
Present champion of Asian games wrestler Uzbek held shusil's left leg and got four number and again he throws shusil from the mat and got 2 numbers more. Now gold medalist shusil Kumar lost within 90 seconds. Actually against wrestler held his leg and screwed up within 90 seconds and won the match with good numbers.
This was the first Jakarta Asian tournament where hustle got out from games. Two-time wrestler winner shuttle returned back home and now he will participate in world championship's trials. Let's see what will happen in the world championship. Hope shusil and more Indian wrestlers will prepare himself better and will participate there. I love the wrestling even sometimes my besides villagers organise domestic wrestling in clay, not in the mat. I like to watch that.