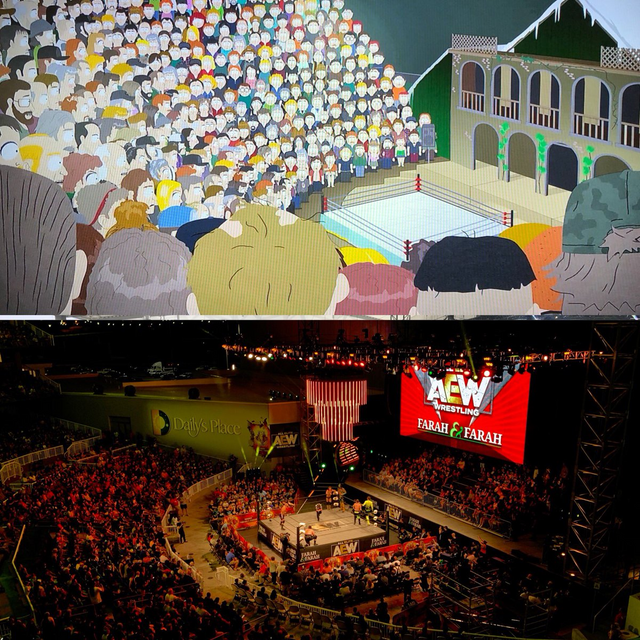 Tony Khan's All Elite Wrestling had it's second official PPV at Daily's Place Amphitheater in Jacksonville, Florida on Saturday night and it's set up was inspired by a very unlikely source.
Khan took to twitter after the show, stating "Thank you to everyone who watched @AEWrestling #FightForTheFallen live or on @brlive US/Canada or @FiteTV elsewhere. Over a year ago I dreamed this staging watched South Park, @dailysplace was great tonight! This show wasn't designed to profit, glad to give back to Jacksonville!" South Park, which has mocked wrestling in the past, is still adored by many fans of the squared circle - Khan being one of them.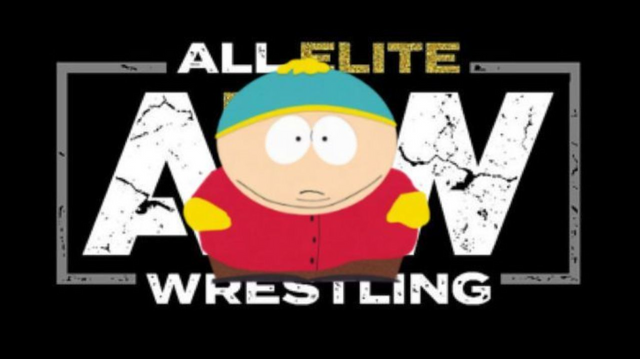 When asked about the set up, he stated "It's crazy, because my thought was an amphitheater, the challenge is where you put the ring, how do you present it to the crowd, and to me what's great about it is [if] you put the ring in the pit, you open up so many possibilities for what you can do with the staging and create, not exactly a 360, but more of a round experience for an amphitheater. It opens up a lot of different venues, but obviously this is like our home venue."
What are your thoughts on the amphitheater style for professional wrestling?