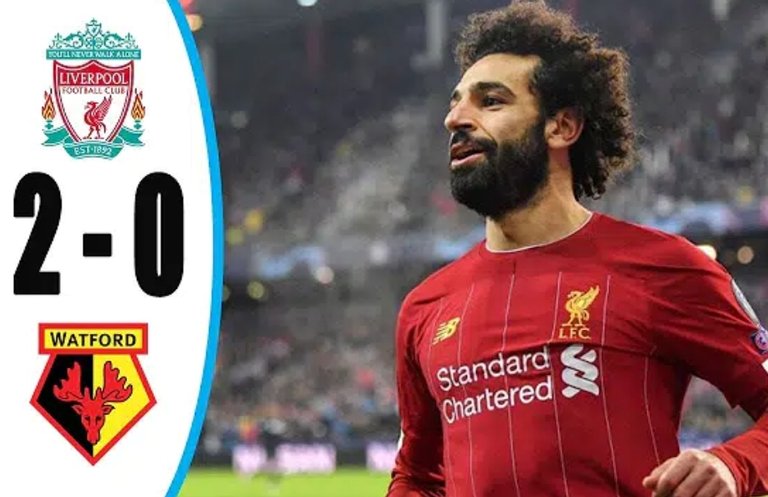 Selamat siang semua. Liverpool masih belum terkalahkan di Liga Premier Leaque Inggris. Si merehq kokoh di puncak klasemen dengan selisih 10 poin dengan peringkat kedua Leichester city.
Semalam liverpool kembali menang 2-0 atas Watford. Dua gol kemenangan Livepool dicetak oleh stiker mereka mohamed Salah. Hebatnya lagi salah satu gol salah dicetak melalui kaki kanannya. Karena salah adalah pemain kidal yang spesialis kaki kiri. Ini merupakan kali kedua Salah mencetak gol melalui kaki kanan.
Dua gol salah tersebut juga menjadi rekor pribadinya. Salah berhasil melewati capaian gol stiker liverpool sebelum yang saat ini sudah bermain bersama Barcelona Luiz Suarez.
ENG
Good afternoon all. Liverpool are still unbeaten in the English Premier League. The merehq firmly at the top of the standings with a difference of 10 points with second place Leichester city.
Last night Liverpool won again 2-0 win over Watford. Two of Livepool's winning goals were scored by their stickers Mohamed Salah. Amazingly one of the wrong goals scored through his right foot. Because one is a left-handed player who specializes in left foot. This is the second time Salah has scored with the right foot.
Two wrong goals are also his personal record. Salah made it through liverpool sticker goals before now playing with Barcelona's Luiz Suarez.