Hi Steemit Friends,
I watch a lot of anime in my time in particular with sports genre. At first when I saw this anime I thought it is one of those only for girls. But I was wrong. Although the anime is full of guy swimmers, it focuses on friendship and their passion for their favourite sport - Swimming.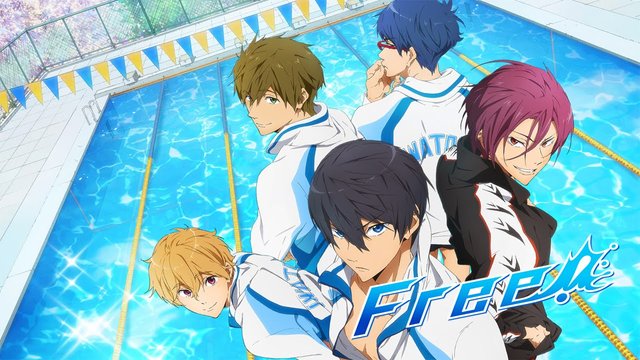 The anime starts off introducing a group of boys who are best mates with a passion for swimming in which they started their own swimming club at school and swim for the championships. The whole story focuses on Haruka Nanase who is a great swimmer. His friends were also invited to the swimming club and together they train for tournaments, pressures for each other to do better and better and other things to make an anime more exciting for their viewers.
Running a swimming club isn't as easy as it sounds and like in the anime, the characters faces lack of support and funding, lack of team members, difficulties at finding training venues but as a group and probably you will expect, they have overcome every single hurdle to make it through to the top. The group also faces fierce competition from other clubs which also makes the anime interesting. The rival of course was a big threat and can you guess what the result will be at the final championship?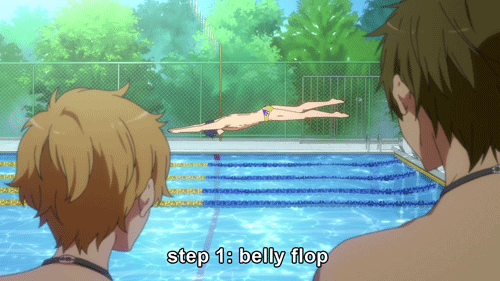 This anime is not just for girls. Yes there are always topless boys swimming and exercising but even guys back in the days we're watching it. Guys can relate themselves to the friendships they have with their own, the rivals in their current sport that they are doing so it is an anime for everyone.
Is there anything I don't like about the anime? Yes maybe it was too short if they made more episodes that will make fans really happy. What do I like about it? The music in this anime fits in well with the show and I will introduce this in the next blog. The other thing is the creators were able to make a simple sport so interesting for viewers sometimes after an episode I would want to hit the pool and do a few laps!
---