This Is The Impression Since Geoffrey Castillion First Exercise With Persib
Hello everyone and Good morning all afternoon and especially those in Indonesia and all over the world in general, Until now still faithful to the usual activity that is writing and posting on steemit as usual, so how are you all on this happy day , our hope is that we are always healthy and able to carry out activities as usual. because it is our hope, always healthy and always able to carry out activities as usual. So on this bright opportunity I will write a little and share with all of you, both at the adult and youth level, because in general people write and share quality content here, and I also write a little about This Is The Impression Since Geoffrey Castillion First Exercise With Persib But before I explain further, I fully apologize to all my seniors who have or who have joined this Steemit.

source
Geoffrey Castillion is the latest Persib Bandung striker, and he has already started his first training session with the team. He was immediately impressed with the atmosphere of the team from West Java. Castillion joined in training with the Maung Bandung squad at Green Forest, Parongpong. He wore a white jersey numbered back 20. In practice that afternoon, the Bandung Football Association did light training by doing aerobics. The Persib players were eager to follow the energetic instructional movements.
Castillion also seemed awkward when the sound of typical aerobic coplo music was sounded. Occasionally, he chatted with Nick Kuippers who also came from the Netherlands. "I am very interested, this is my first time practicing after a long journey from the Netherlands," said the Ajax Amsterdam dropout. "I still have to adapt to the temperature, and tomorrow is my first practice with the team on the soccer field," continued the 28-year-old Castillion player trying to get his first contract in Asia. "I have played in Europe and America, so at the age of 28, this is my chance," he said.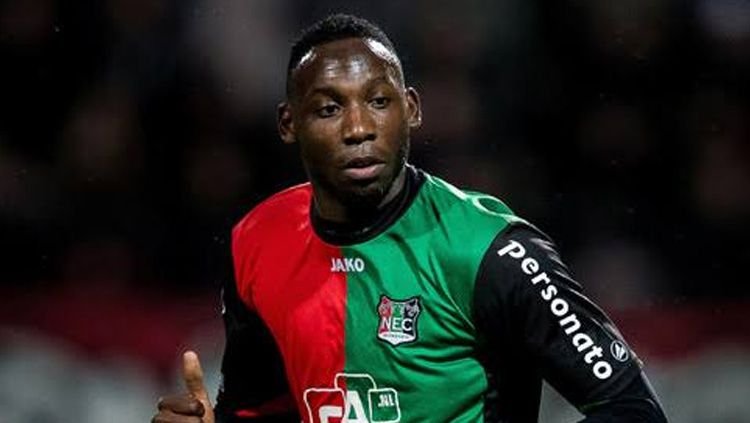 source
This is all I have to say, more and less I apologize, maybe in this writing there are so many mistakes and mistakes and this is all that I can write, hopefully this is useful for me, and hopefully useful for all readers in general, thank you for visiting my blog, don't forget to follow and vote for my post, and another one, don't forget to share this post with other friends.
---
---