Zulham Zamrun In This League Clings To Persib Bandung
Hello everyone and Good morning all afternoon and especially those in Indonesia and all over the world in general, Until now still faithful to the usual activity that is writing and posting on steemit as usual, so how are you all on this happy day , our hope is that we are always healthy and able to carry out activities as usual. because it is our hope, always healthy and always able to carry out activities as usual. So on this bright opportunity I will write a little and share with all of you, both at the adult and youth level, because in general people write and share quality content here, and I also write a little about Zulham Zamrun In This League Clings To Persib Bandung But before I explain further, I fully apologize to all my seniors who have or who have joined this Steemit.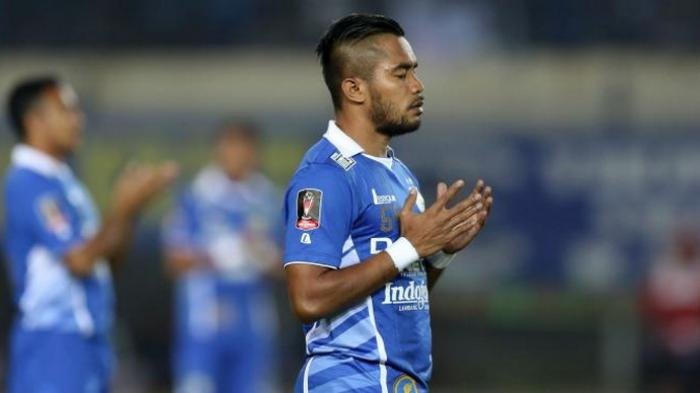 source
The latest info from the official account whose contents are Zulham Zamrun rejoining Maung Bandung after leaving PSM Makassar. Persib Bandung get additional front-line ammunition. Zulham immediately followed the Persib training. At GBLA Stadium, Bandung City On Tuesday, 04th of November 0202020, the training was held right now, hopefully this team will always be successful in the future.
At that time Zulham Zamrun revealed the reason for accepting this year's Persib proposal. There are two main attractions for the 31-year-old. "The reason I returned to Persib was, first, my longing for Persib, and Bobotoh," Zulham said on the Persib website. Secondly, I met my former coach for three years together at the Makassar Football Association and wanted to come back to work with him again, "he added.
This is all I have to say, more and less I apologize, maybe in this writing there are so many mistakes and mistakes and this is all that I can write, hopefully this is useful for me, and hopefully useful for all readers in general, thank you for visiting my blog, don't forget to follow and vote for my post, and another one, don't forget to share this post with other friends.
---
---