Rugby: Gallagher Premiership Returns!

It's that time of year again and the new Gallagher Premiership rugby season kicked off this weekend in England. So, how did it go and what can we expect this coming year?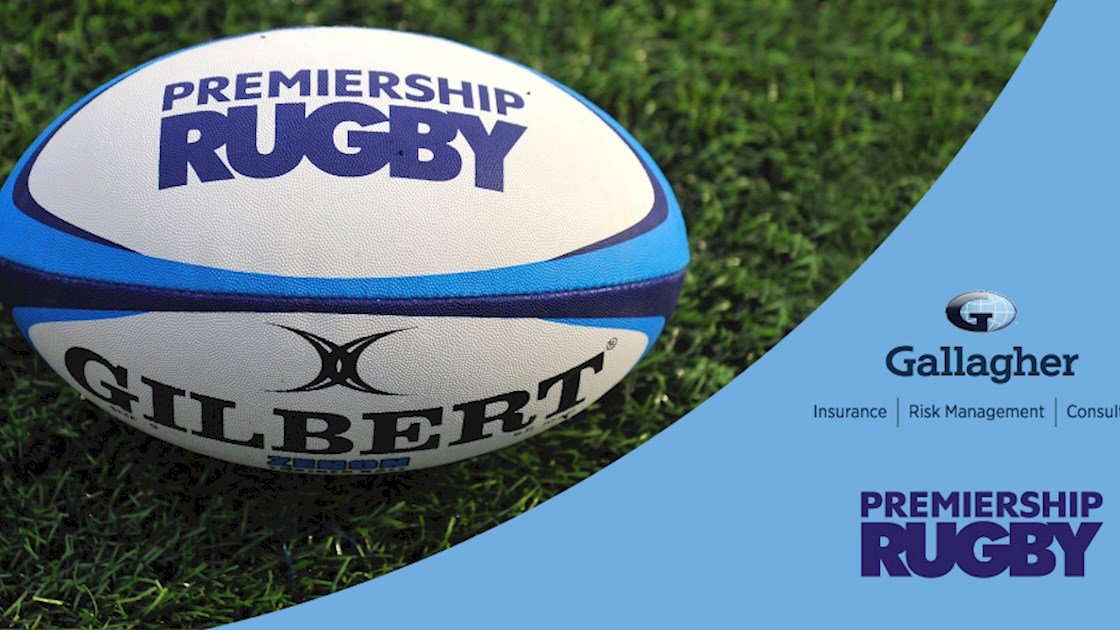 Source
Of course there was the big news of the Queen's death on Thursday which put in doubt whether any sport would be going ahead. A lot of the football was cancelled and the cricket missed a day of the Test, but the RFU (Rugby Football Union) decided they would go ahead. To be more precise, the Friday games were postponed, but the weekend fixtures were played as planned.
My team, Exeter Chiefs, were playing champions Leicester Tigers so that was a tough first encounter. Especially as Exeter had a poorer season last year by their standards, and obviously Leicester's couldn't have been much better.
Also last year, Exeter had their whole branding brought into question and decided to alter it… slightly. People said it was disrespectful to Native Americans, even though it was done in good spirit, so they updated accordingly. There just so happened to be other tribes native to the area, and after a dig into the history, 'changed' from Chiefs… to… Chiefs! Yep, no change there and the imagery they use is only slightly different but there can be no comeback as it's all backed with history and is celebrating it.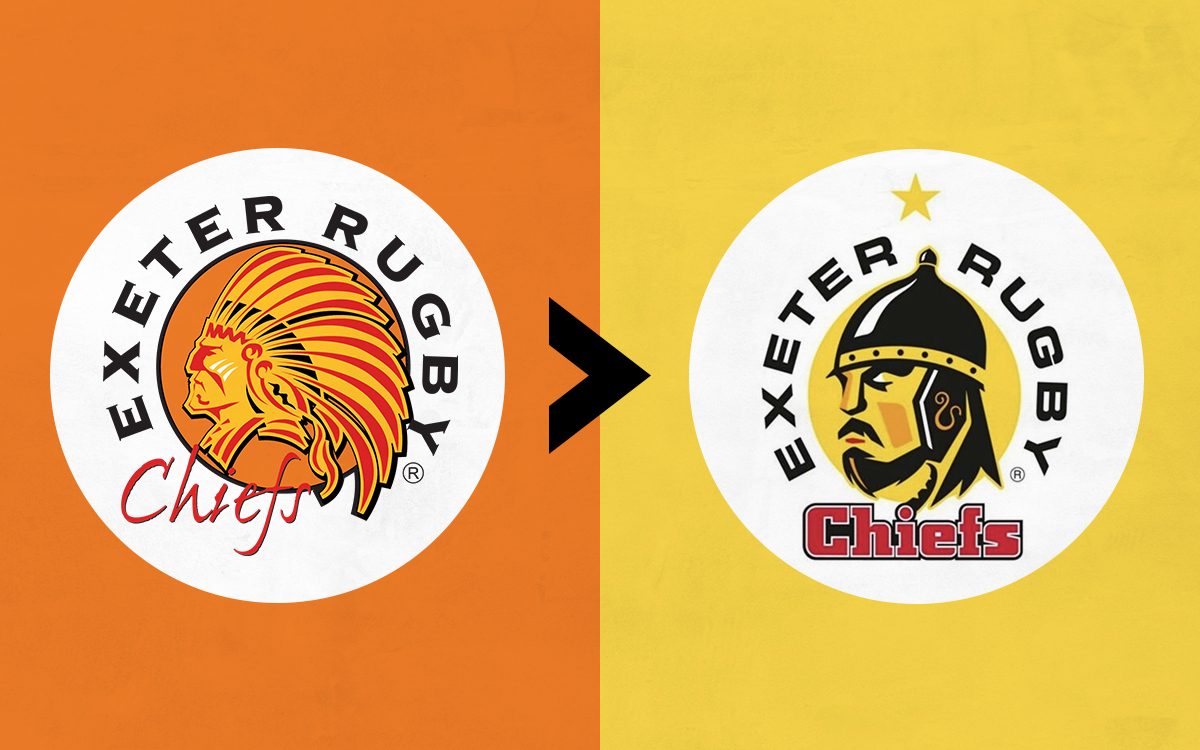 Source
It was a thrilling encounter at Sandy Park (Exeter's home ground) and a great start to the season. Just what Premiership rugga is all about. Chiefs were in the lead for a lot of the game but Leicester came back towards the end and looked like they snatched it.
But wait, there's more. In the dying moments a try for Exeter nudged them back in the lead. The conversion followed to take away a narrow victory for the home side. The Tigers didn't quite roar and will be disappointed but we haven't seen the last of them. Both these sides should be in contention come the end of the season.
In the other fixtures, there was another thriller from my neck of the woods… Bristol v Bath! A local derby as they're close to each other and also an all south-west encounter… just (purists and people further to the south-west might debate that, perhaps even call them 'up north' only in half jest).
Bath have traditionally been a great team and dominated whilst I was growing up in the 90s and early 2000s but they haven't been so good of late. In fact, they struggled the last couple of seasons - they finished last just a few short months ago and as there was no relegation they lived to fight another day. Having said that, don't discount them.
Bristol are a solid side and have been there or thereabouts these past few seasons and play a great style of rugby. One to watch always, both literally to see playing but also to keep an eye out for being in the top few places and potentially winning the title.
Spoiler alert, Bristol Bears take it by a couple of points but Bath ran them close and should be happy with their start. Here's some of the action…
London Irish made the best start and looked impressive against Worcester Warriors. They clocked 45 points and won comfortably. Irish do look impressive at times but tend to languish around mid-table… always a tough encounter though for anyone. Worcester were near the bottom last year and may well have their work cut out this season too, not least with their off field issues meaning they were fortunate to field a team, but are some way off the pace.
The mighty Quins (that would be Harlequins) also clocked up 40 points and won away to Newcastle, who happened to get 31 so a fair old ding-dong there. Harlequins were third last year and always play great rugby especially with that half-back pairing of Smith and Care beavering around. They will always be in contention and a fun watch.
That just leaves the Sunday fixtures: Sale Sharks beating Northampton Saints and Gloucester beating Wasps. Both won by the home sides and both by similar margins with all four sides in the 20 odd point range.
The Gloucester game being a prime example of a 'game of two halves' including speedster Rees-Zammit up to his old tricks!
As there are 13 teams in the league, that meant no game for one team. So who are we missing? None other than last year's runners up and a team always in the mix in one way or another - Saracens. Farrell and crew will have to wait to start their campaign, but they are traditionally one of the strongest and competitive. Let's see what they bring in the next round of fixtures.
Scores:
Exeter 24 - 20 Leicester
London Irish 45 - 14 Worcester
Newcastle 31 - 40 Harlequins
Bristol 31 - 29 Bath
Gloucester 27 - 21 Wasps
Sale 29 - 22 Northampton
Next weekend there are a full set of fixtures, with most games being on Saturday as ever and a fixture each on Friday night and Sunday afternoon.
I doubt I'll do these wrap ups every week but will update periodically. As well as the Gallagher Premiership, you have the club cup competitions as well as internationals.
Quick mention for the Red Roses… that's the England women's team who last weekend beat the USA handsomely (52-14) at Exeter's home ground Sandy Park and look the favourites for the World Cup later in the year.
The next men's World Cup is 2023, but we also have the 6 Nations to look forward to in February/March.
People in the UK should be able to catch the Premiership highlights on a Sunday/Monday evening each week there are fixtures with David Flatman and Topsy Ojo on ITV/ITV4. Enjoy!
~ Adam
@adambarratt
www.AdamBarratt.com
Videos taken from Premiership Rugby and England Rugby YouTube channels and images linked to source. Written on SportsTalkSocial on Hive.
Posted using SportsTalkSocial
---
---