👑 Canelo Alverz Makes Boxing History as First Undisputed Super Middleweight Champion 🥊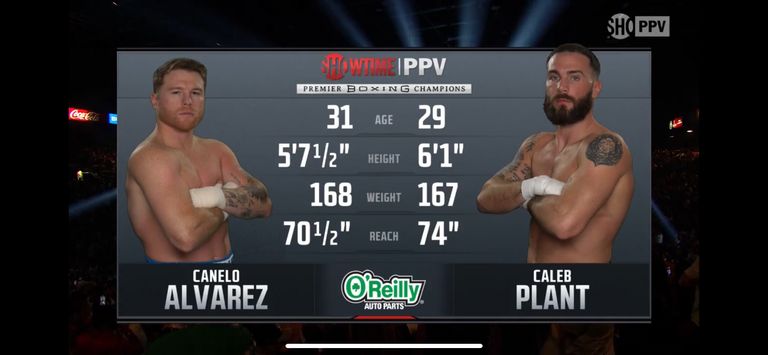 Shoutout to both fighters for going out and putty in a great performance. They both were really good and working the game-plan that they had gone into the fight with and showed what happens when you get two great fighters in the ring.
I honestly thought it was a pretty close fight. Caleb Plant did a a good job a jabbing, jabbing, jabbing, using his defense, and using the ring as much as he could. He didn't look bad at all. It was just such a small margin for error and he just got caught…
Canelo TKO's Plant in the 11th Round 🥊#CaneloPlant

(via @ShowtimeBoxing)pic.twitter.com/25q7AYCb8p

— Bleacher Report (@BleacherReport) November 7, 2021
Shoutout to the Undisputed Super Middleweight Champion Canelo Alverez though. He's just too strong, too focused, too tough, and hits like Mack truck.
The way he walks through punches, comes forward, and bullies other trained fighters in his division is unbelievable.
He's a damn good champion that doesn't duck fighters, he gets in the ring to box moere than run around all night, and he gets the job done in impressive fashion.
Congratulations to the champ for making boxing history!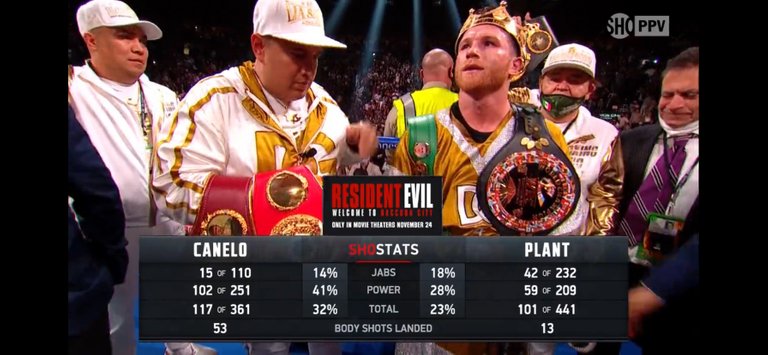 But what's next for Canelo. I'm sure he has some more history to make in his career. I'd really like to see him fight Charlo. I'm sure that's a big one on his radar too if charlo can generate a little bit more buzz
But what would you like to see next form canelo?
Let me know in the comments
---
---