Epic Championship Boxing Showdown 1 Week Away! 🥊 Terrance Crawford v Shawn Porter! Who are You Rooting For?
If you're a boxing fan you know boxing has been giving us fans some really good fights lately. Wilder v Furry 3, Canello v Plant for undisputed middleweight champion, and even some good fights from some newer stars like Shakur Stevenson and Jaron Ennis.
But one of my favorite fighters in boxing right now, Shawn Porter, is about to fight one of the pound for pound best fighters in the world right now, Terrance Crawford, and to say that I'm excited for this fight would be an understatement.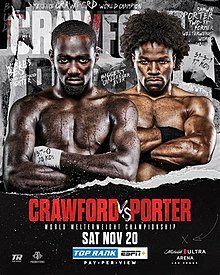 Source
Terrance Crawford is one of top guys with everything in his skill set. He's almost a flawless fighter.
He can punch, he can move, he fights both orthodox and southpaw, and he knows how to adapt to different styles. All of which he'll need if he plans to win this fight with Shawn Porter.
I'm sure Crawford knows he's going to have a lot to deal with on November 20th just based on how Porter comes at fighters, and attacks from all of his different angles. But it just seems like Porter is really kicking things up in his training.
He's up the mountains sparring guys like Gervonta Davis and Caleb Plant who are also getting ready for pretty big fights themselves.
I thought Plant looked pretty good even though he lost to Canello. And I'm disappointed we can't get Gervonta v Rolly yet, but I'm sure he'll beat his next opponent and we'll get that fight next.
But iron sharpens iron so if those guys are performing at a high level I'm sure Shawn Porter will too.
I know Crawford is training hard too but, I just feel like Shawn Porter is going to be coming with some super sayin level tempo and pace that will give him more of a chance to win this fight than people think.
Shawn Porter is always going to give the fans a great fight wether he wins or not but I want to see him be champion again.
Hopefully Kenny Porter and his camp can come with the right gameplan to get the win next Saturday vs one of the pound for pound best fighters in boxing right know.
Sometimes strategy will help you win a fight just as much as your skills and physical abilities…
Shoutout to Canello and Floyd Mayweather Sr. on the breakdown!
I'm forever a student of the game. I was arguing with a bunch of people cause I stated Canelo punched HOLES thru the philly shell vs Plant. I was articulating the growth of Canelo and how the Mayweather fight helped substantially. Made this video so they cld understand wt I meant pic.twitter.com/RTkcuoUDD6

— Mr. Moonshine (@MrMoonshine10) November 11, 2021
---
---

🛑 STOP MISSING OUT! 🛑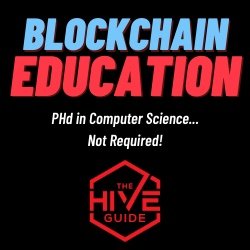 ---
---