Stardom play 17.03.2023.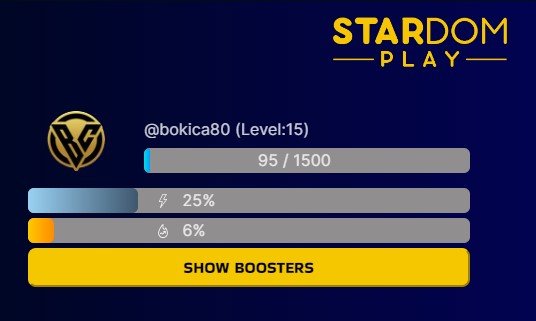 Hello friends!
I start Stardom before one month, so lets see what i have for now.
Im lvl 15, 310 Fans, 584 Ego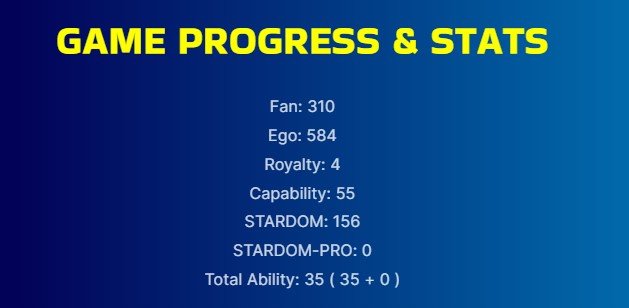 From missions i most of time work "TV Commercial Shoot" mission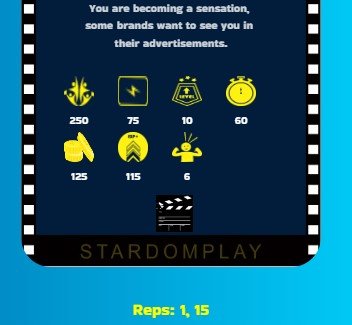 Stats need for missions:
250 fans, 75 energy, 10 lvl
work time for mission 60 min
rewards: 125 stardom, 115 exp and 6 ego.
My cards: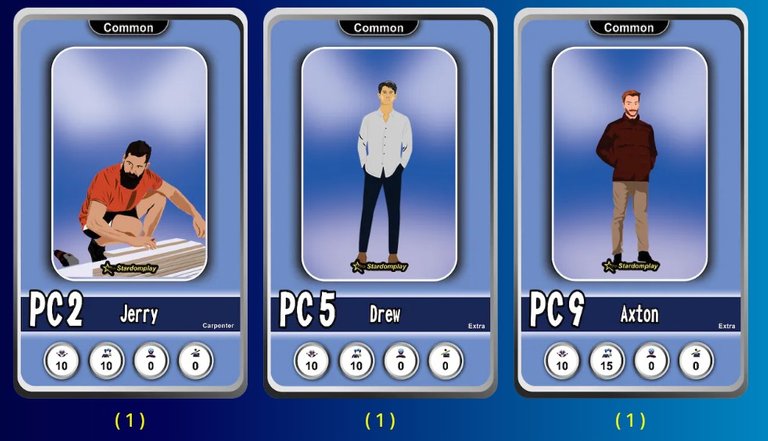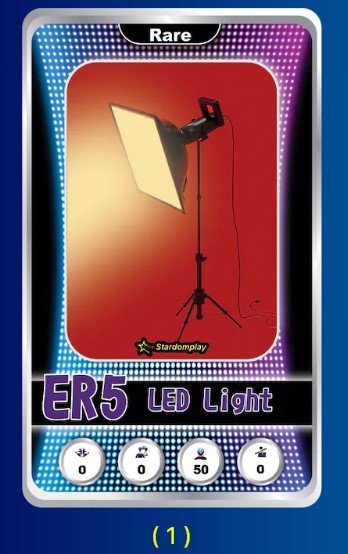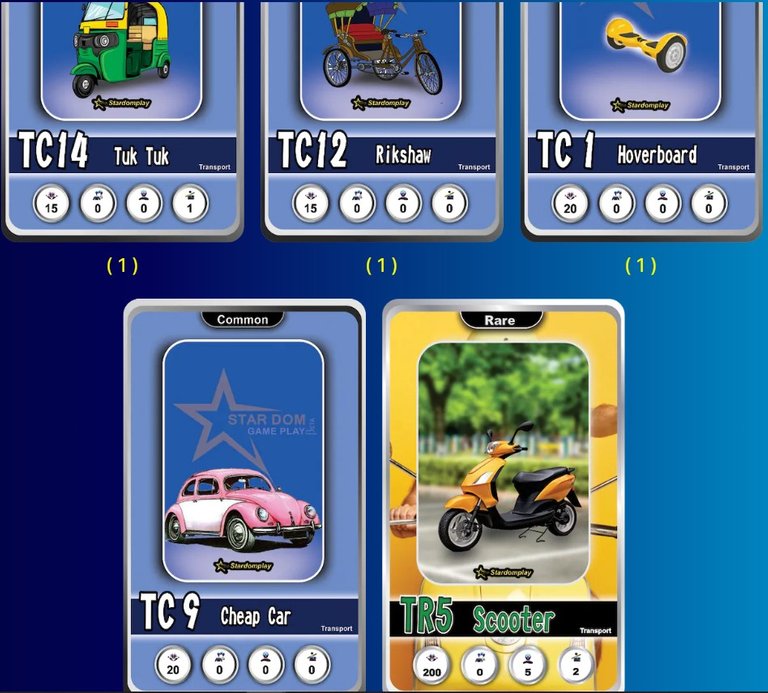 I collect stardoms to buy one more 200 fans card so i can play next mission where i need 500 fans and lvl 15 to play.
If you want to play game my refferal link:
https://stardomplay.com/?invitedBy=bokica80

---
---