A Saturday full of sports!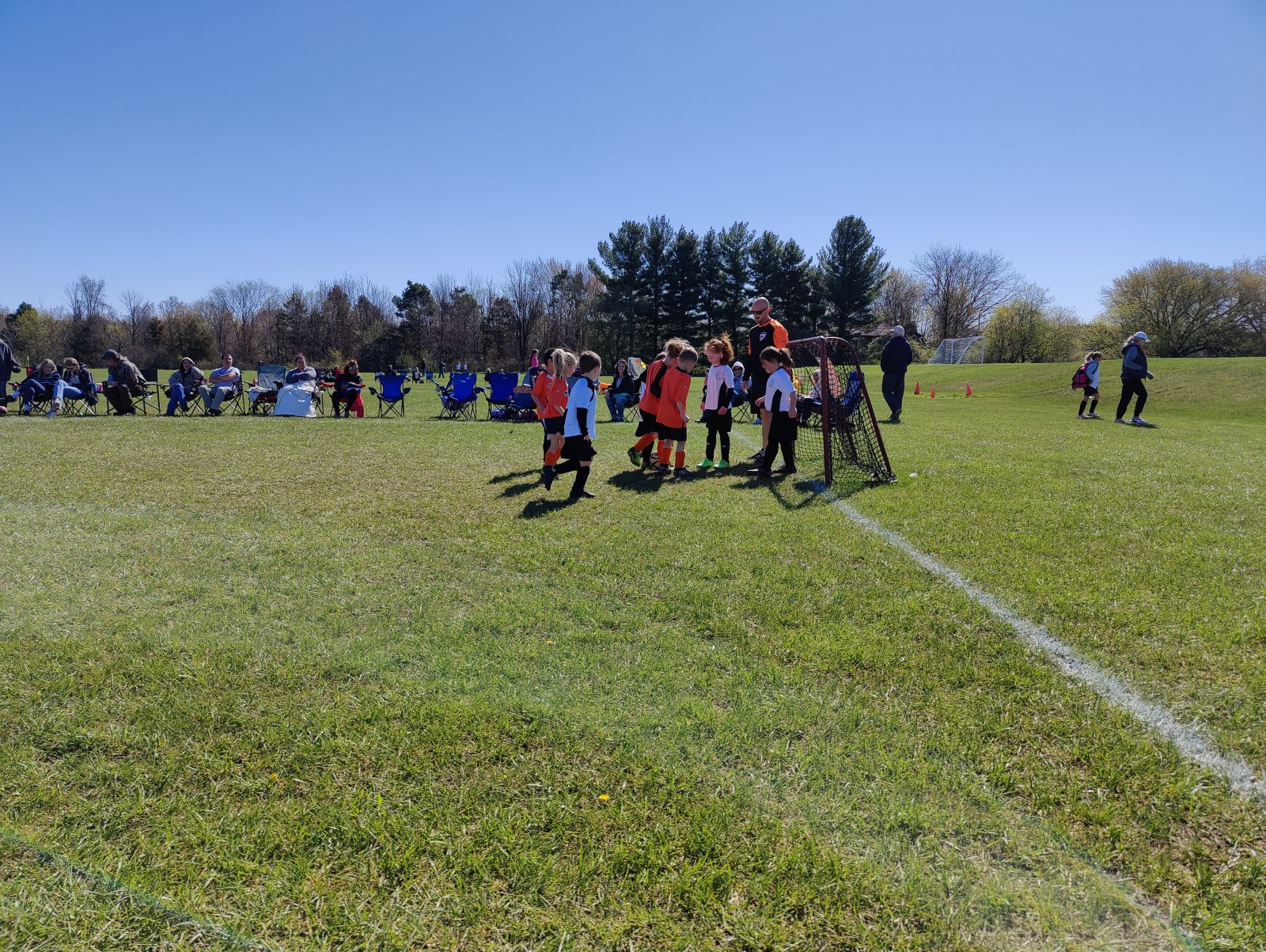 ---
It's been a hot minute since I had the chance to write a sports post. With college basketball being over amd me not really caring about the NBA, I just don't feel like I have a ton to talk about. Sure, there is MLB, but I can't get the Tigers games anymore so I don't really watch too much of that. This whole other American football league looks interesting, but who knows how long it will actually be around.
There is a better chance my summer will be spent watching softball, but that is a post for another time.
This post is all about this past weekend and the multicity multisport trip we took to see my nieces and nephews play.
The original plan was to head down to Detroit to watch my niece play volleyball with her travel team. When we found out her first game didn't start until 2:00 PM, we decided to make a stop in Flushing, MI to watch our niece and nephew play soccer and then continue down to Detroit after that was finished. It just made sense to kill two birds with one stone. We were practially driving right by them on the way down to Detroit anyway.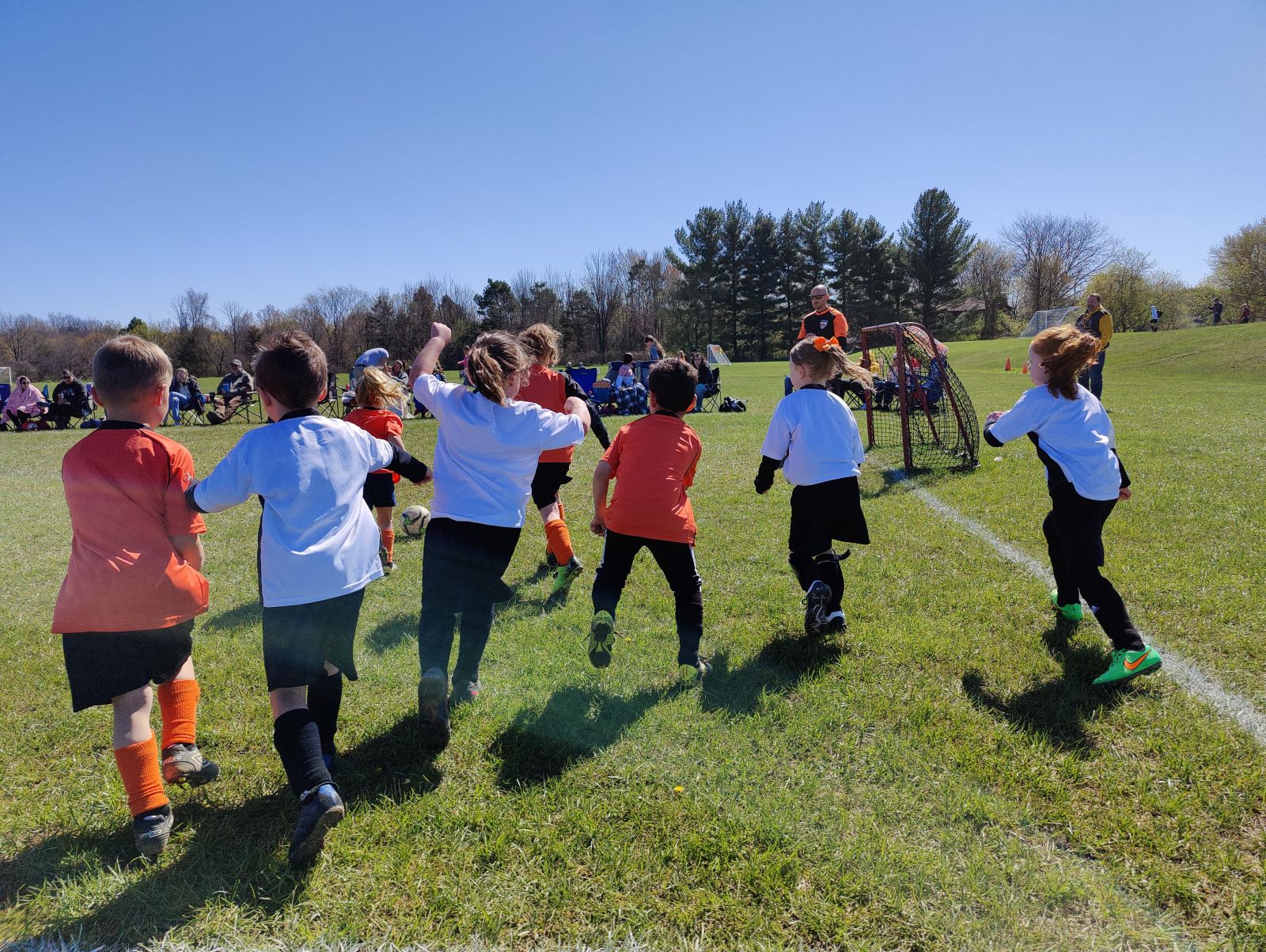 ---
Although younger my niece is quite the rock star at soccer. I think she personally scored more goals than her brothers team combined. Of course, when you are talking about youth soccer, the scenes are very similar to this. Lots of kids clumped together running around like crazy people. It is more like herding feral cats than an actual organized sport.
Half the kids are just trying to kick the ball no matter what direction it heads and the other half are in their own little world playing with a bug they found on the field. It's all good fun though and hopefully along the way they pick up some fundamentals for in some occasions a lifetime love of the game.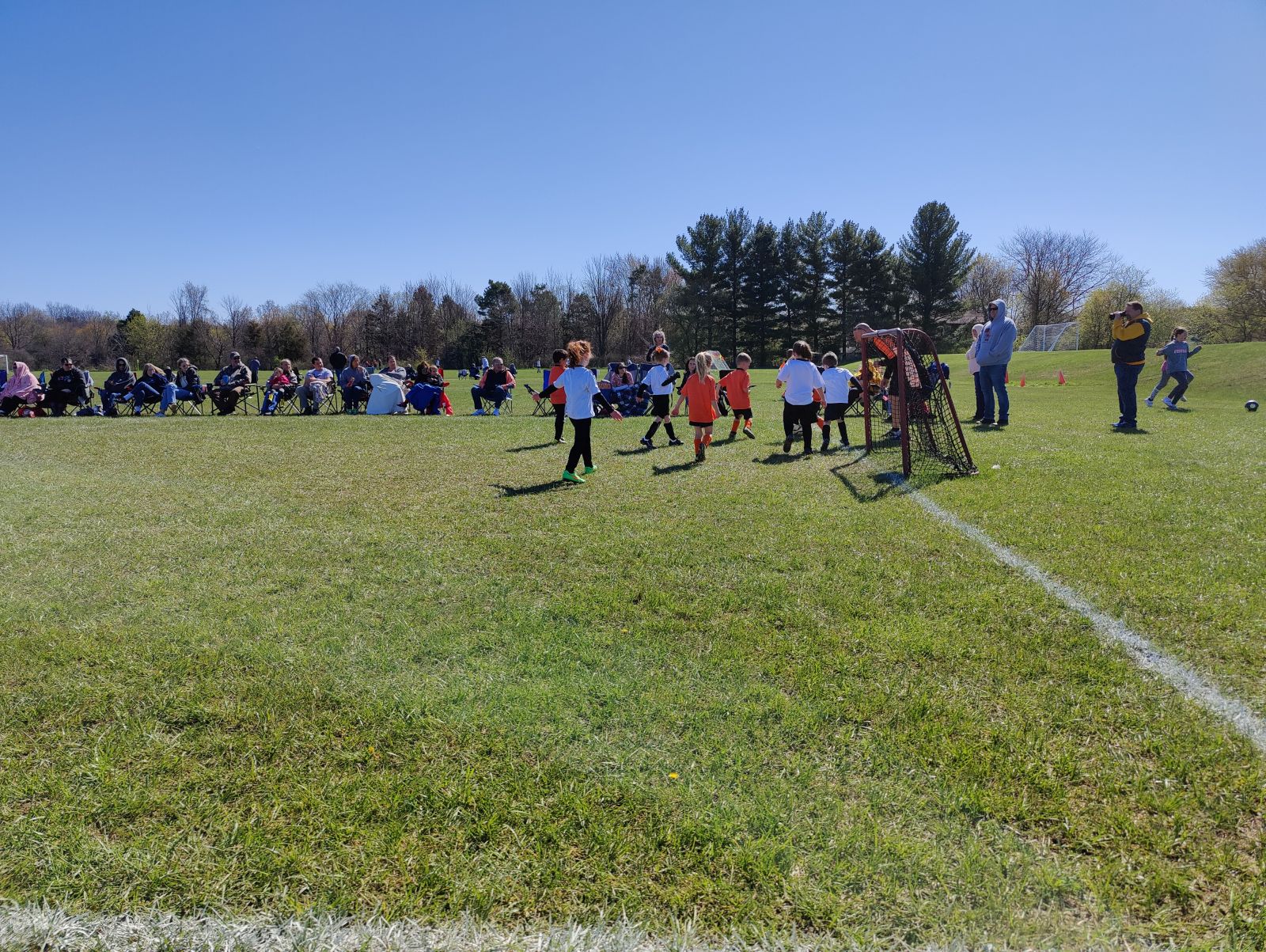 ---
There was a bit of a breeze that made it kind of chilly, but other than that, the weather was practically perfect. We set up our camping chairs and had a great morning watching them play and chit chatting with my wife's brother and his wife.
Leaving Flushing behind, we made our way to the expressway and got back on I-75 heading south. Traffic was not too bad until we got into the ouskirts of Downtown Detroit. They were doing some construction that was merging four lanes down to just one. This led to some long delays as people took their sweet time getting over.
After sitting in traffic for a good half hour to hour, we realized we were going to be late for the 2:00 PM game.
Lucky for us, the games before had been delayed, so they weren't starting on time anyway. We headed down to the heart of Detroit right on the Detroit River to the Huntington Convention Center. If you know the area, you might recognize by it's old name which is COBO Hall.
It took us driving around the block a couple of times, but we were eventually able to find parking for $10 that wasn't too far of a walk from the convention center.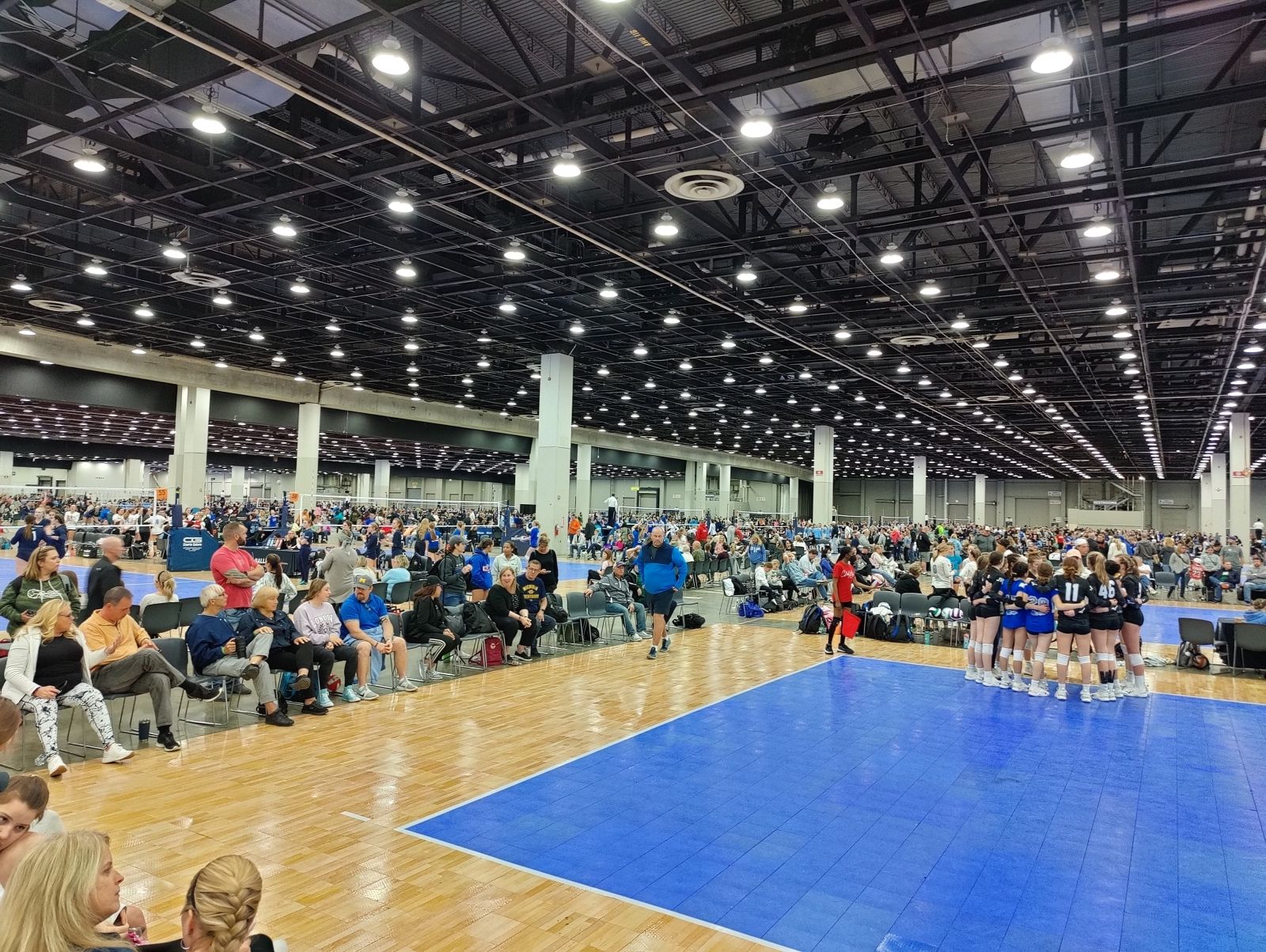 ---
I have to admit, I was a bit in awe when we enetered the venue. Sure, there were a ton of people milling about outside and then the registration area was packed, but walking into the actual event space was beyond belief. This picture only gives you a small idea of how vast it was.
Imagine close to 100 volleyball courts setup inside the space with matches taking place on each one of them. It was loud and hectic! It took us $15 per person to buy a day pass to get in to see the games. Based on that price we figured we should stay for at least two if not three games.
Our nieces mom told us that this was just one of the locations that teams were playing at for the tournament. Can you imagine that?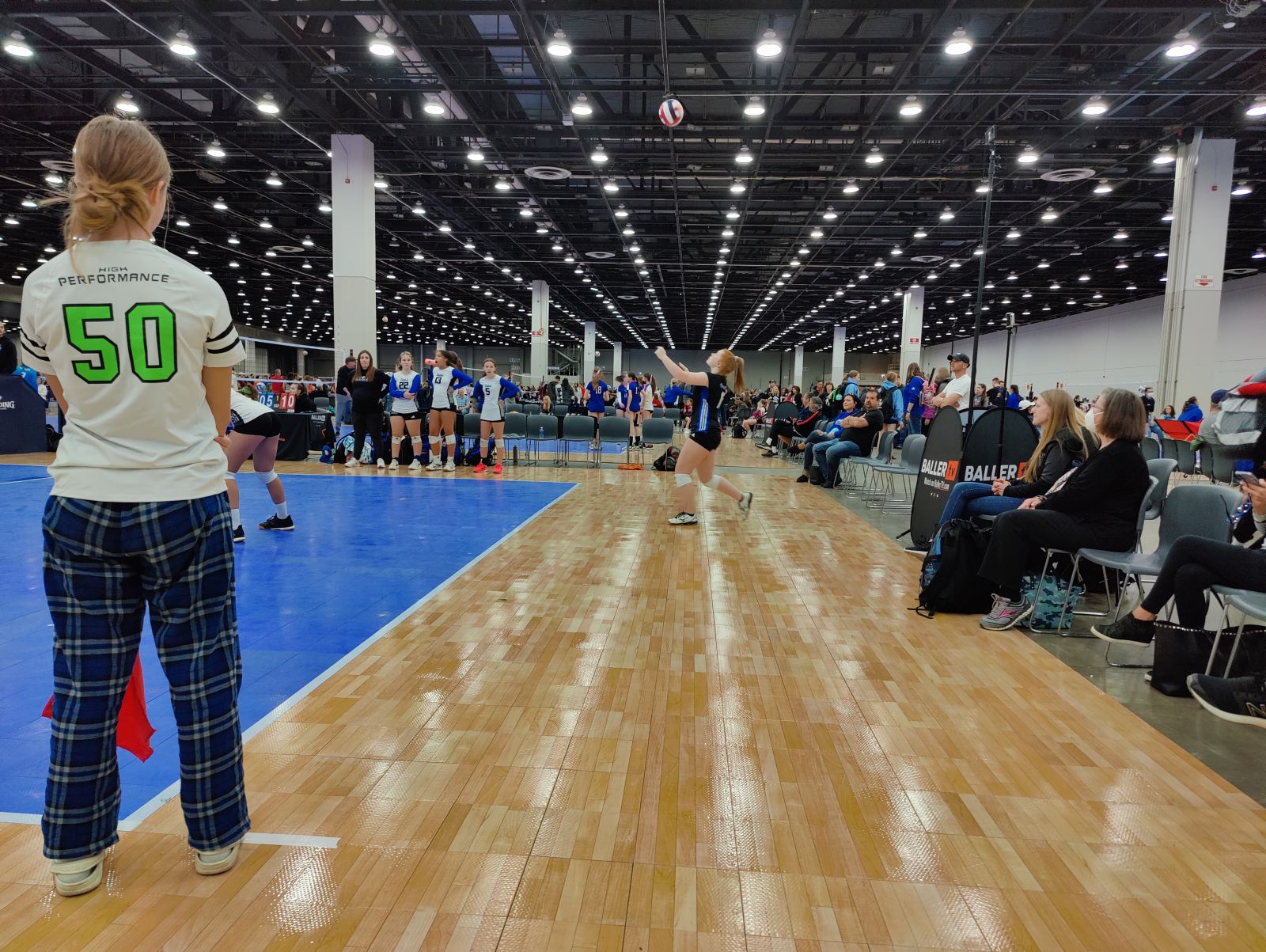 ---
We got there just in time to watch our nieces first game of the day start up. If you don't know much about volleyball, they basically play two sets (three if necessary). The first team to score 25 points wins. If they are tied at 25 points the other team has to win by two scores. This was rally scoring which means you get a point if the ball goes out even if you aren't serving.
There is another style of scoring that only allows you to earn points if your team is the service team. That way takes for ever, so I am glad they were doing the score this way. If both teams win one of the games, they go to a third set and whoever wins that wins the match. I think they said the third set only goes up to 15 points.
Anyway, they won the first two sets of their match so that meant they didn't have to play a third game. It is those third games that cause the schedule to get all messed up and games to be pushed back.
After their first match, they had to help officiate the next one, and then we got to watch them play again. Unfortunately, they lost both games in that match so a third game was not necessary.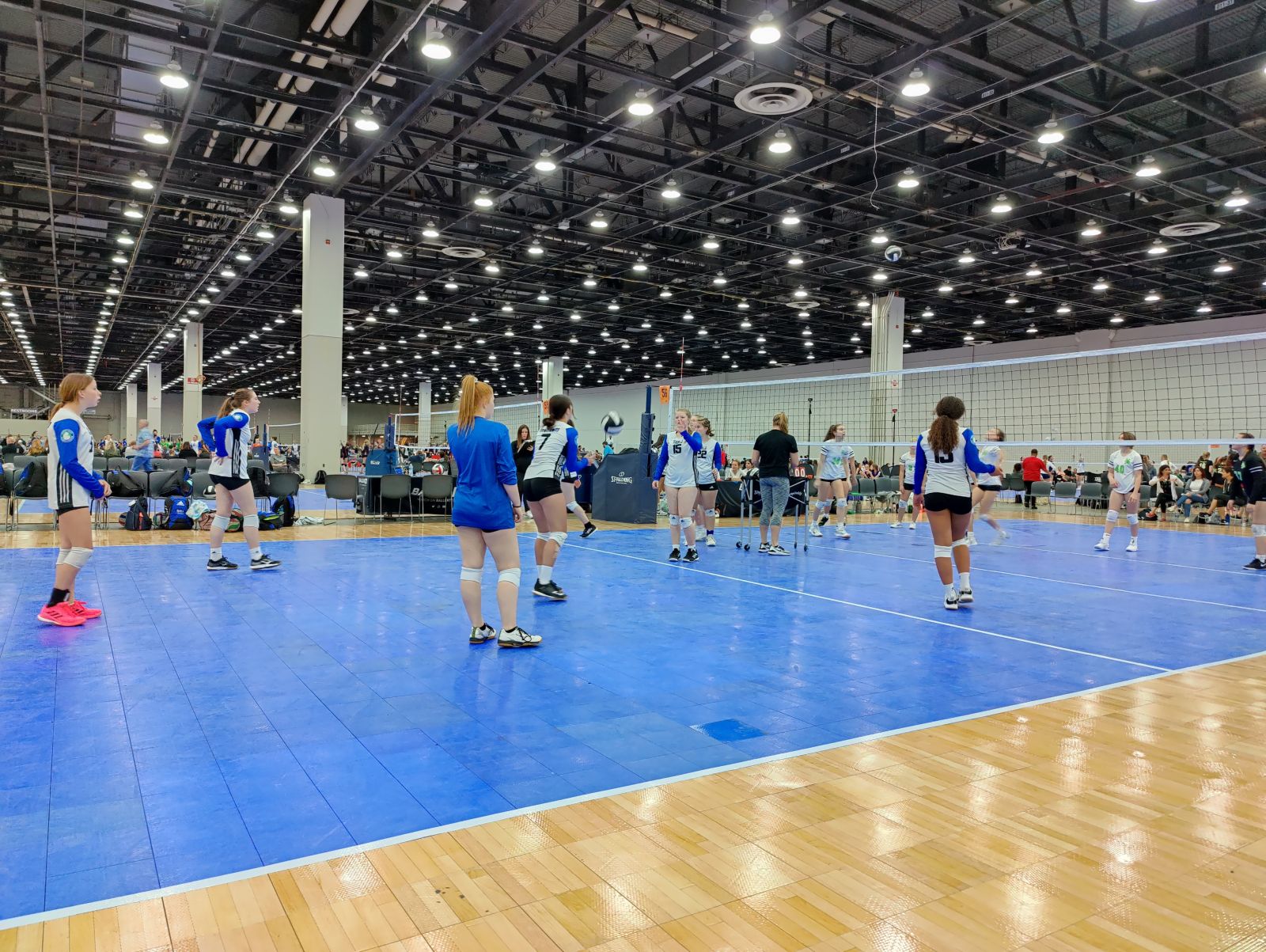 ---
By then it was about 6:00 PM and @mrsbozz and I had a two hour drive back home ahead of us. We said our goodbyes and made our way out of the venue. We ended up pulling into our driveway just after 8:00 PM. Considering we left the house at 9:00 AM that morning, it is safe to say we were tired!
We found out later that our nieces team had a pretty good run over the weekend and they ended up coming in 8th place in the gold tier overall. I am not sure how many teams were in the gold tier, but given all the teams we saw playing and waiting to play, I am guessing 8th place isn't that bad. Plus, like I said, it was the gold tier, so just making it to that level is something to be proud of.
In any event, it was a great day for sports. As much as I love watching professional sports, there is something special about watching your relatives play no matter what level they are at.
Sports can bring joy in so many ways. It is almost a univeral language!
---
---

---
All pictures/screenshots taken by myself or @mrsbozz unless otherwise sourced
Posted using SportsTalkSocial
---
---