Omegaball brought to you by TNNS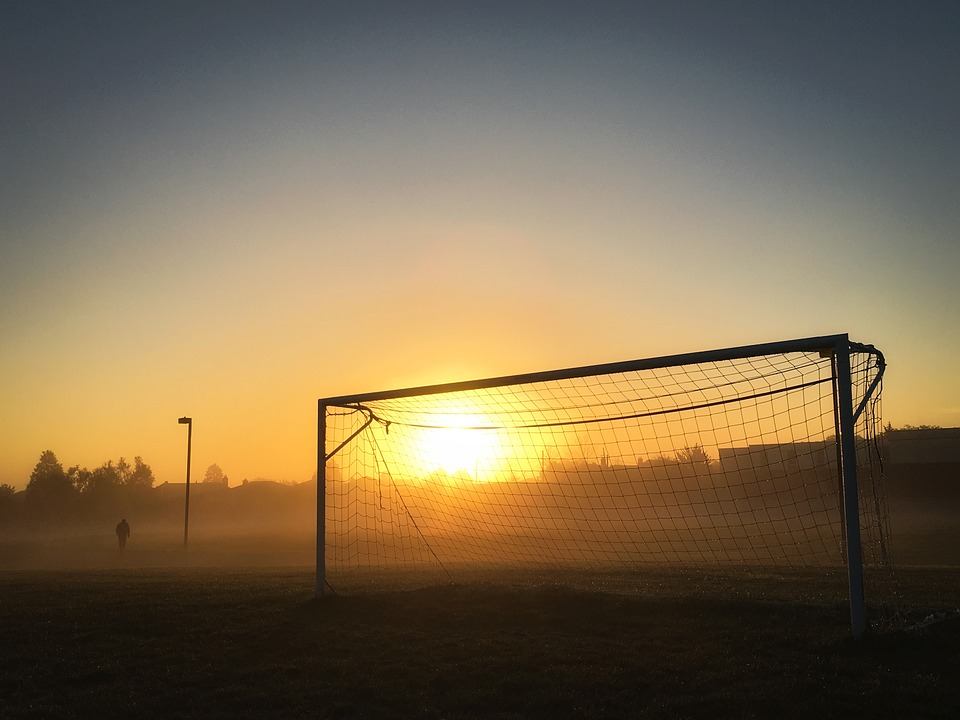 ---
If you haven't heard about Omegaball yet, it is the next evolution of soccer. Faster paced with less of the rules that seem to hang up casual viewers, I think it has the potential to be something big. Especially in the US market where many of us find the traditional game of soccer too slow paced.
I wrote this post earlier in the week if you want some more info. One of the things that really drew me to Omegaball was the fact that there is no off-sides. I was watching a proper soccer game yesterday between Liverpool and Benfica (whoever that is). Towards the end of the game there were two clear goals by both teams. Neither of them counted. It was very confusing to me. I am guessing it had to do with some form of off-sides, but honestly who really knows.
That actually isn't what this post is about.
Getting back to the point, the other day when I was watching the inagural airing of Omegaball, they happened they were either coming back from a commercial or transitioning to a commerical when an splash screen came up.
It indicated that Omegaball was sponsored by TNNS and that they were some form of cryptocurrency/blockchain company. I quickly made a note of it so I could go back and investigate more in the future.
From what I can gather, TNNS is a token based on the Binance Smart Chain.
This is the blurb that they put out on their main page to grab your attention:
TNNS is building a better future for sports. Mixed reality (MR), the merging of real and virtual worlds to produce new environments and visualizations, where physical and digital objects/athletes co-exist and interact in real time. Mixed reality does not exclusively take place in either the physical world or virtual world, but is a hybrid of reality and virtual reality.
TNNS has developed an NFT marketplace (now in beta) using the smart chain protocols. Athletes can collaborate with digital artists, musicians & film makers.
Personally, it feels a bit buzz-wordy to me. I feel like they are trying to take advantage of the current metaverse hype to shill what is basically an NFT platform. While the two certainly aren't mutually exclusive, I think they could have done a better job of explaining things here.
If you head to the website I linked above and scroll down to the "Functions" section of the page, I think that gives a much better idea of the use cases for the token. Perhaps they should have led with that.
My misgivings aside, I think the fact that TNNS is being prominently displayed on the Omegaball field and the televised broadcasts by Fox Sports, it is easy to see that sudden intrest in the sport could also lead to mass interest in the token.
If you are a basketball fan, it looks like they have jumped on the celebrity endorsement bandwagon and they have Steve Nash as their brand ambassador.
I think if TNNS can come through on many of their roadmap goals and the vision they have for the token, it could be a good thing. I am honestly still on the fence though. It's hard because many of these companies have good ideas and great promises, but we have seen far too many times that they either can't deliver or it doesn't get traction in the public like you might think.
At the time I am writing this, it looks like 1 BNB is worth about 6136 TNNS tokens. Of course, you should do your own research and should you choose to take a gamble on TNNS, only spend what you are comfortable losing.
Have you heard of TNNS? Do you think it is worth investing in? It seems to be at an all time low right now, so the upside could be good if it gets popular.
---
---

---
All pictures/screenshots taken by myself or @mrsbozz unless otherwise sourced
Posted using SportsTalkSocial
---
---