Fatass Journal... 2021#285 - October 12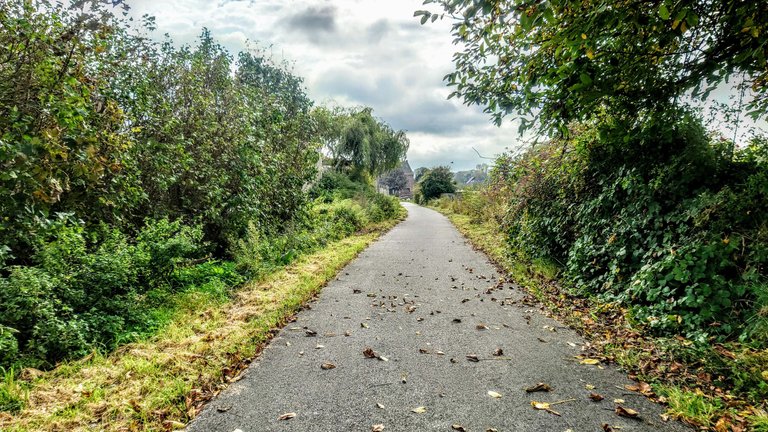 Rower wrócił do łask na dobre, bynajmniej taką mam nadzieję. Oby tylko pogoda dopisała, to będę cieszył się z jesiennych wypraw rowerowych. Wczoraj przed południem było pochmurno i wietrznie, ale nie padało, a to jest najważniejszy czynnik wykluczający w moim przypadku jazdę na rowerze. Nie używam roweru w celach transportowych, tylko jako dobrą okazję do wytopienia zbędnego tłuszczu, dlatego nie muszę się zmuszać do jazdy w deszczu.
[ENG] The cycling is back in favour for good, at least I hope so. If only the weather is good, I will enjoy autumn cycling trips. Yesterday before noon it was cloudy and windy, but it did not rain, which is the most important factor excluding cycling in my case. I don't use my bike for transportation purposes, just as a good opportunity to melt off some unnecessary fat, so I don't have to force myself to ride in the rain.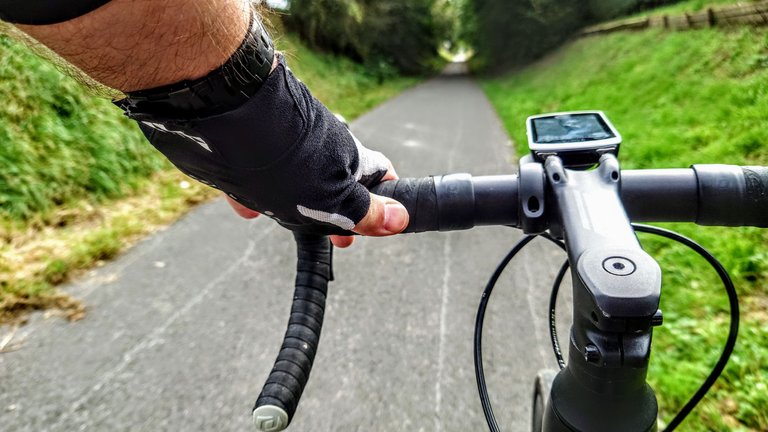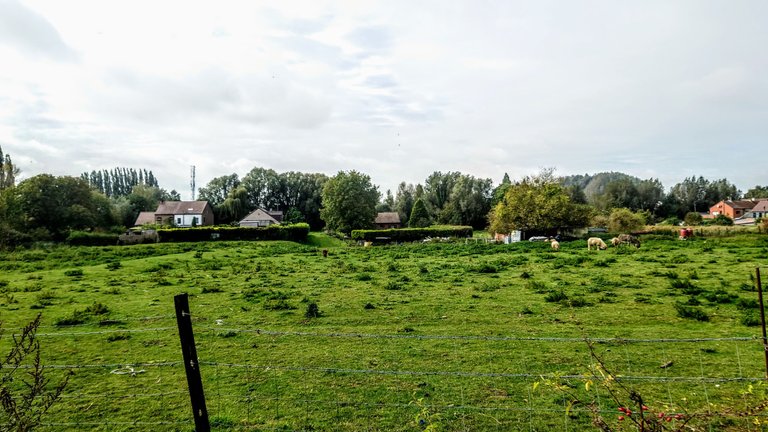 Nie miałem pomysłu na wczorajszą trasę, wyjechałem z domu w stronę Havre, przez chwilę myślałem, żeby jechać na północ, ale zmieniłem zdanie. Skręciłem w drogę do Maurage i dalej do La Louviere, w Trivières odkryłem nową ścieżkę rowerową. Oczywiście nową dla mnie, bo była ona tam już od paru lat, jak wiele ścieżek w tym rejonie zbudowana została po rozebranym torowisku. W ten sposób dojechałem do Binche, trochę pokręciłem się po okolicach tego miasteczka, większość z tych dróg była dla mnie nowym odkryciem. Powrót do Mons klasycznie po pagórkowatej drodze głównej, z dwoma męczącymi podjazdami.
[ENG] I had no idea about yesterday's route, I left home towards Havre, for a while I thought about going north but changed my mind. I turned onto the road to Maurage and on to La Louviere, at Trivières I discovered a new cycle path. New to me, of course, as it had already been there for a few years, as many of the paths in the area were built over a demolished trackbed. That's how I arrived in Binche, I cycled around the town a bit, most of the roads were new to me. The return to Mons is classic on a hilly main road, with two tiring climbs.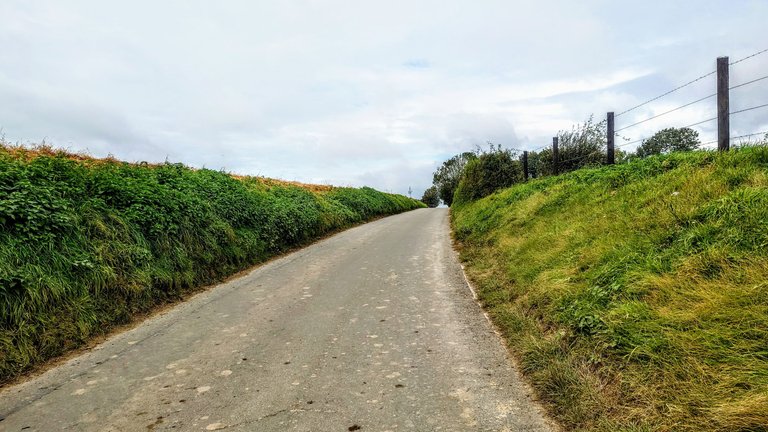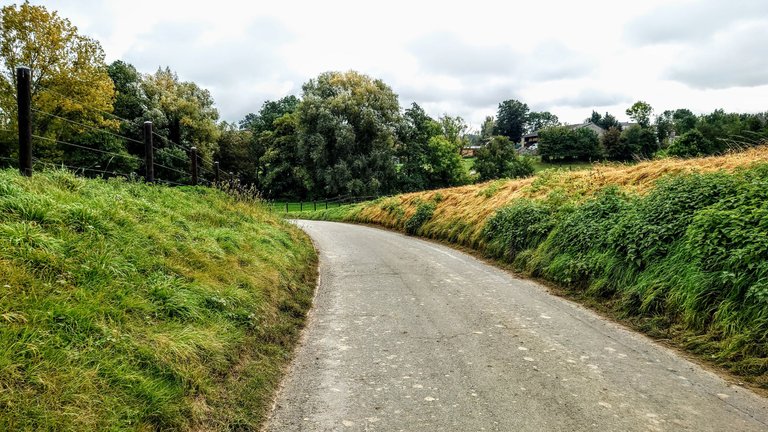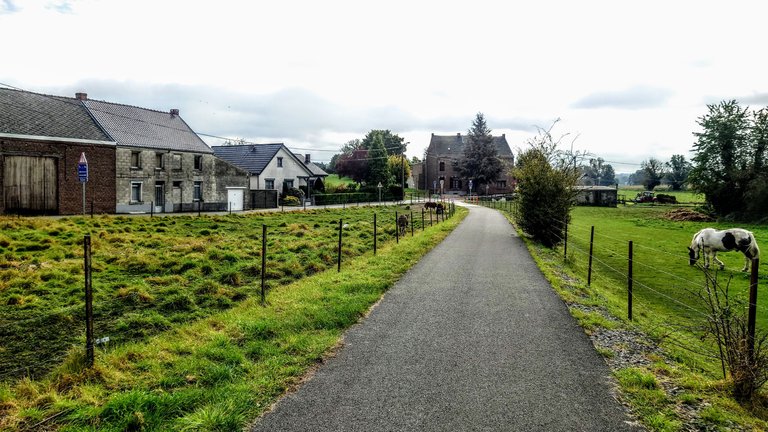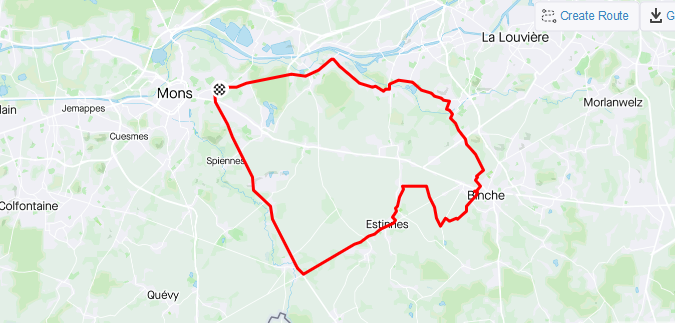 ---


Dystans pokonany w 2021 roku: 3719,95 km - z podziałem na dyscypliny:
| Dyscyplina | Dystans |
| --- | --- |
| Spacer / Marsz / Nordic Walking | 2716,83 km (3,00 km) |
| Kolarstwo / Rower MTB | 806,03 km (42,37 km) |
| Jogging / Bieganie | 197,09 km |
---

Mam nadzieję, że uczestnicy League One odpoczęli i zaczynają tęsknić za rywalizacją w #POLIAC. Mam dla Was bardzo dobrą wiadomość, obie ligi #POLIAC wracają w piątej edycji już w sobotę 16 października. Dziś ostatnia kolejka w League Two, myślę, że dwa dni wystarczą uczestnikom na regenerację i z nowymi siłami wrócą do zabawy. W sobotę startuje też faza grupowa #POLIAC-CL, którą organizuje i prowadzi @merthin. Jak wspominałem wcześniej w piątej edycji obie ligi będą miały po 18-tu uczestników. Szczegóły już w najbliższych dniach.
[ENG] I hope League One participants have had a rest and are starting to miss competing in the #POLIAC. I have very good news for you, both #POLIAC leagues are back in their fifth edition on Saturday 16 October. Today is the last round in League Two, I think two days will be enough for the participants to recuperate and come back to play with renewed vigour. Saturday also sees the start of the #POLIAC-CL group phase, which is organised and run by @merthin. As I mentioned earlier in the fifth edition, both leagues will have 18 participants each. Details to follow in the coming days.
LEAGUE ONE - "disappearing chairs" game:
Szósta runda "znikających krzeseł" za nami, tym razem zniknęło jedno krzesło (i tak będzię codziennie do końca), czyli do następnej rundy przeszło tylko trzech uczestników z najlepszymi wynikami. Pozostali mają już czas wolny, zobaczymy się z nimi w #POLIAC 5, które zaczyna się za 5 dni.
[ENG] The sixth round of "disappearing chairs" is behind us, this time one chair disappeared (and it will be like this every day until the end), which means only three participants with the best scores have moved on to the next round. The others have had time off, we'll see them in #POLIAC 5, which starts in 5 days.
LEAGUE TWO:
Nagrody po 100 AFIT za aktywność w rundzie 36 otrzymali: @pagane (najlepszy wynik) i @mariya36 (pechowy przegrany).
[ENG] Awards of 100 AFIT each for activity in Round 36 went to: @pagane (best score) and @mariya36 (unlucky loser).
Ranking table for LEAGUE TWO after Round 36:
Tomorrow's pairs:
The full tournament schedule for #POLIAC League Two has been generated:
https://tournamentscheduler.net/schedule/MTE3ODU1MzY5NTE
Thank you all

This report was published via Actifit app (Android | iOS). Check out the original version here on actifit.io




16447

---
---