Day 1584 | Evening Walk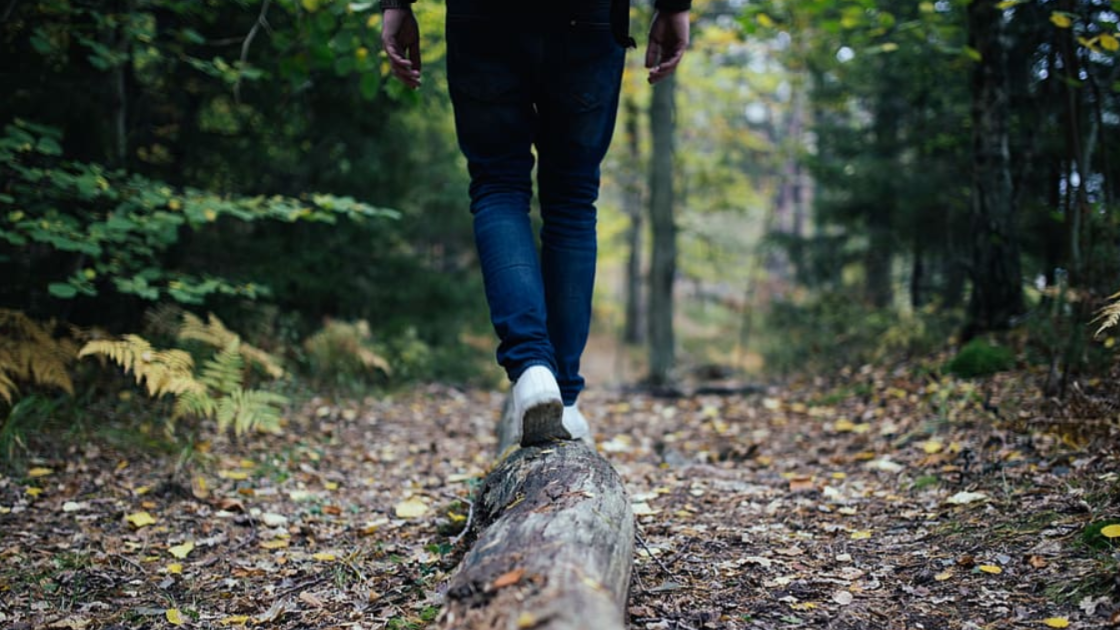 ---
I started a challenge of taking 100 days off to mainly focus on my health and overall personal development and used this account as a personal blog to keep track of all my activity. I enjoyed it and continued afterward trying to build better habits and find a good balance between health, fitness, work, and my personal life...
---
Usually on wednesday I have somewhat of a backlash but this time this was not the case as I managed to keep my eating quite clean while drining a lot of water. All while being quite productive during the day and going on an evening walk which felt mire enjoyable again. My skin also slightly starts to improve even though I still have a long way to go. The weather still is on the hot side but no longer to a point where it is at an extreme. It still keeps me from starting to do reps again though.
The aim now is to make Thursday a similarly good day.
---
60-Day Challenge
| Days Left | Weight | Walk | 100 Bench | 100 Squat | 100 Core | Water |
| --- | --- | --- | --- | --- | --- | --- |
| Start | 70 kg | - | - | - | - | - |
| 64 | 69.5 kg | 22k | 27.7kg | 100 | 50 | 2.5L |
| 63 | 69.8 kg | 13k | 27.7kg | 100 | 60 | 3.0L |
| 62 | 69.6 kg | 15k | 30.2kg | 100 | 50 | 2.5L |
| 61 | 69.8 kg | 12K | 30.2kg | 10 | 0 | 2.5L |
| 60 | 70.0 kg | 16k | 30.3 kg | 0 | 0 | 3.0L |
| 59 | 69.8 kg | 18k | 32.7 kg | 100 | 100 | 3.0L |
| 58 | 69.2 kg | 16k | 35.0 kg | 100 | 100 | 2.5L |
| 57 | 69.0 kg | 10k | 37.5 kg | 100 | 0 | 1.5L |
| 56 | 69.4 kg | 5k | 37.5 kg | 0 | 0 | 2.5L |
| 55 | 69.6 kg | 10k | 37.5 kg | 0 | 0 | 2.5L |
| 54 | 69.8 kg | 15k | 37.5 kg | 0 | 0 | 3.0L |
| 53 | 69.6 kg | - | 37.5 kg | 0 | 0 | 2.5L |
| 52 | 70.0 kg | - | 37.5 kg | 0 | 0 | 3.0L |
| 51 | 70.2 kg | 10k | 40 kg | 0 | 0 | 2.5L |
| 50 | 70.4 kg | 10k | 40 kg | 0 | 0 | 2.0 L |
| 49 | 70.3 kg | 7K | 40 kg | 0 | 0 | 2.5 L |
| 48 | 70.2 kg | - | 40 kg | 0 | 0 | 2.5 L |
| 47 | 70.6 kg | - | 42.5 kg | 0 | 0 | 2.5 L |
| 46 | 69.9 kg | 19k | 42.5 kg | 100 | 100 | 3.0 L |
| 45 | 70.0 kg | 14k | 42.5 kg | 100 | 100 | 3.5 L |
| 44 | 69.2 kg | WF | WF | WF | WF | 2.0 L |
| 43 | 69.2 kg | 6k | 20 | 25 | 10 | 2.5 L |
| 42 | 69.8 kg | 10k | 0 | 0 | 0 | 2.0 L |
| 41 | 70.0 kg | - | 0 | 0 | 0 | 2.0 L |
| 40 | 70.3 kg | 13k | 12 | 0 | 0 | 2.5 L |
| 39 | 70.2 kg | - | 0 | 0 | 0 | 2.0 L |
| 38 | 70.0 kg | - | 0 | 0 | 0 | 4.0 L |
| 37 | 70.0 kg | - | 0 | 0 | 0 | 3.0 L |
| 36 | 70.3 kg | 11k | 25 | 25 | 25 | 3.0 L |
| 35 | 70.2 kg | 8k | 0 | 0 | 0 | 3.0 L |
| 34 | 70.4 kg | 8k | 20 | 0 | 0 | 3.0 L |
| 33 | 70.3 kg | 10k | 0 | 0 | 0 | 2.5 L |
| 32 | 70.1 kg | 12k | 0 | 0 | 0 | 2.5 L |
| 31 | 70.4 kg | - | 0 | 0 | 0 | 3.0 L |
| 30 | 70.7 kg | - | 0 | 0 | 0 | 3.0 L |
| 29 | 70.5 kg | - | 0 | 0 | 0 | 2.5 L |
| 28 | 70.6 kg | - | 0 | 0 | 0 | 3.5 L |
| 27 | 71.0 kg | - | 0 | 0 | 0 | 4.0 L |
| 26 | 71.0 kg | 8k | 0 | 0 | 0 | 4.0 L |
| 25 | 71.2 kg | 15k | 0 | 0 | 0 | 3.0 L |
| 24 | 71.1 kg | 8k | 0 | 0 | 0 | 2.0 L |
| 23 | 71.0 kg | 7k | 0 | 0 | 0 | 2.0 L |
| 22 | 71.2 kg | - | 0 | 0 | 0 | 1.0 L |
| 21 | 71.4 kg | - | 0 | 0 | 0 | 3.0 L |
| 20 | 71.5 kg | - | 0 | 0 | 0 | 2.0 L |
| 19 | 72.0 kg | 10k | 0 | 0 | 0 | 2.5 L |
| 18 | 71.8 kg | 8k | 0 | 0 | 0 | 2.0 L |
| 17 | 71.3 kg | 10k | 0 | 0 | 0 | 3.5 L |
---
| Day | Bed Time | Awake | Expenses | Day Score |
| --- | --- | --- | --- | --- |
| 01 Aug | 00:00 | 07:50 | 5.16€ | 6 |
| 02 Aug | 00:30 | 07:40 | 10.15€ | 7 |
| 03 Aug | 00:40 | 07:30 | 7.30€ | 6 |
| 04 Aug | 00:00 | 07:00 | 9.0€ | 6 |
| 05 Aug | 00:30 | 08:00 | 17.4€ | 7 |
| 06 Aug | 00:00 | 07:20 | 4.61 | 7 |
| 07 Aug | 00:20 | 07:40 | 8.24€ | 7 |
| 08 Aug | 00:30 | 08:20 | 6.17€ | 7 |
| 09 Aug | 00:20 | 08:20 | 4.92€ | 8 |
| 10 Aug | 00:30 | 07:50 | 13.70 | 5 |
| 11 Aug | 00:30 | 08:00 | 7.23€ | 6 |
| 12 Aug | 00:20 | 08:10 | 6.45€ | 6 |
| 13 Aug | 00:10 | 07:45 | 7.42€ | 7 |
| 14 Aug | 00:30 | 09:00 | 9.53€ | 6 |
| 15 Aug | 00:20 | 08:10 | 4.76€ | 6 |
| 16 Aug | 00:40 | 07:50 | 3.25€ | 7 |
| 17 Aug | 00:40 | 10:00 | 13.91€ | 6 |
| 18 Aug | 00:30 | 08:40 | 7.36€ | 6 |
| 19 Aug | 00:00 | 08:15 | 0€ | 7 |
| 20 Aug | 00:20 | 08:00 | 9.36€ | 6 |
| 21 Aug | 00:30 | 08:20 | 6.73€ | 5 |
| 22 Aug | 00:00 | 07:00 | 5.75€ | 6 |
| 23 Aug | 00:30 | 09:00 | 0.00€ | 8 |
| 24 Aug | 00:40 | 07:40 | 4.45€ | 7 |
---
Posted using SportsTalkSocial
---
---