Day 1636 | Back To Doing Morning Runs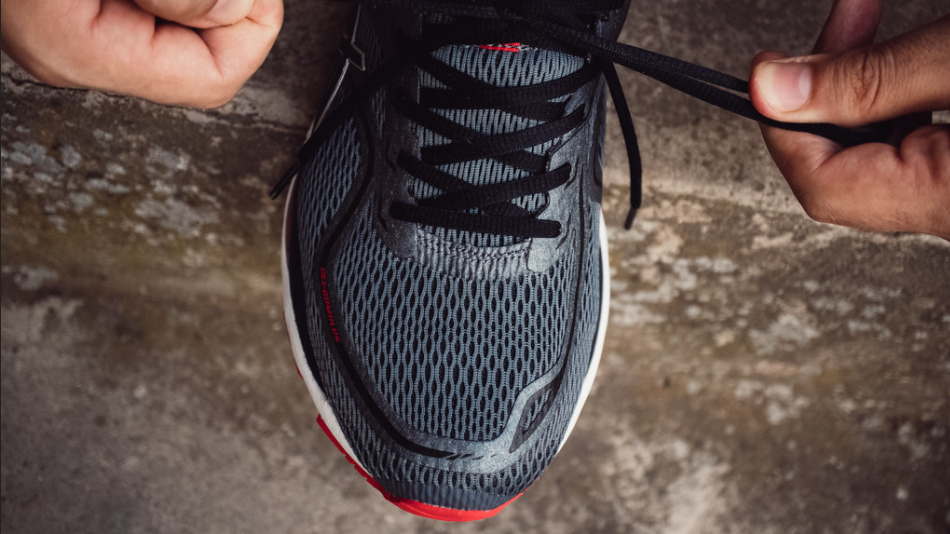 ---
I started a challenge of taking 100 days off to mainly focus on my health and overall personal development and used this account as a personal blog to keep track of all my activity. I enjoyed it and continued afterward trying to build better habits and find a good balance between health, fitness, work, and my personal life...
---
Saturday was a good day as I went back to doing morning runs and I will keep doing them on Sunday and Monday if the weather allows it. I also kept my eating clean doing my reps which I likely will either increase or finish in a shorter period of time as I tend to spread them around the day now.
Aside from this, it was also a great betting day where I managed to be quite productive, sunday will be one of the bigger betting days of the year so far with 2 bigger positions.
Daily Food Journal
I ate a smoothie proteine shake, some vegetable lasagna & some nut bars.
Today Goals
I will go on a morning run, about the same as yesterday and focus fully on the football matches.
---
| Day | Weight | Bed Time | Awake | Expenses | Day Score |
| --- | --- | --- | --- | --- | --- |
| 01 Oct | 71.7 kg | 00:10 | 08:10 | 0.00€ | 6 |
| 02 Oct | 72.0 kg | 01:00 | 09:00 | 14.27€ | 5 |
| 03 Oct | 71.8 kg | 00:00 | 08:30 | 3.67€ | 7 |
| 04 Oct | 71.5 kg | 00:00 | 09:00 | 0€ | 9 |
| 05 Oct | 71.5 kg | 23:30 | 08:30 | 10.75€ | 6 |
| 06 Oct | 72.0 kg | 00:00 | 08:30 | 3.39€ | 7 |
| 07 Oct | 71.3 kg | 00:00 | 08:15 | 6.80€ | 7 |
| 08 Oct | 71.1 kg | 00:00 | 08:30 | 0€ | 7 |
| 09 Oct | 70.9 kg | 00:30 | 08:30 | 1.69€ | 8 |
| 10 Oct | 70.5 kg | 00:00 | 07:50 | 1.49€ | 8 |
| 11 Oct | 70.8 kg | 00:00 | 08:20 | 0€ | 8 |
| 12 Oct | 70.5 kg | 23:20 | 08:20 | 11.87€ | 7 |
| 13 Oct | 70.1 kg | 01:00 | 09:00 | 0€ | 6 |
| 14 Oct | 70.3 kg | 00:39 | 09:00 | 18.54€ | 7 |
| 15 Oct | 70.1 kg | 00:00 | 07:30 | 0€ | 8 |
---
365 Day Fit-at-40 Challenge
Day
Workout
Food
Sleep
Weight
036
Morning Run + Reps
Smoothie, Nut Bars, Vegan Lasagna
7.5 Hours
70.1 kg
035
3x80 Reps
Oatmeal, Dark Bread, Hazelnut Spead, nut bars
8.5 Hours
70.3 kg
034
-
Nut Bars, Banana, Brussels Sprouts
8 Hours
70.1 kg
033
3-Hour Walk
Nut bars, Beans tomato Sauce, Nuts
9 Hours
70.5 kg
032
1.3 km Swim, Reps
Oatmeal, nut bars, tempeh, walnuts, onion soup
8.3 Hours
70.8 kg
031
Morning Run, Reps, 3-Hour Walk
Proteine shake, cauliflower, Nuts & Dried Fruit
7.8 Hours
70.5 kg
030
Morning Run, Reps
Proteine Shake, Vegan Pizza, Nuts & Dried fruit
8 Hours
70.9 kg
029
Morning Run, Reps
Smoothie, Vegan Pizza, walnuts
8.5 Hours
71.1 kg
028
Morning Run, Reps, Walk
Hummus, Soup, Vegan Pizza, Pear
8.2 Hours
71.3 kg
027
Tennis, Reps; 3-Hour Walk
Proteine Shake, Soup, peanuts, beetroot,sweet Potato, hummus, vegan balls
8.5 Hours
72.0 kg
026
Morning Run + Reps
Proteine Shake, pear, soup, vegan balls, Nut Bars
9 Hours
71.5 kg
025
Reps+Morning Run+Row Training
Nuts, Banana, Soup, Tempeh
9 Hours
71.5 kg
024
Reps + 3-Hour Walk
Proteine Shake, Caulilower, Pear, Nut Bars
8/5 Hours
71.8 kg
023
Monring Run & Some Reps
Smoothie,

bread, chips

8 Hours
72.0 kg
022
Run & 3X80 Reps
Smoothie, Soup, Mais, Pear
8 Hours
71.7 kg
021
-
-
-
72.0 kg
---
Previous Months Progress
| Day | Month | Weight |
| --- | --- | --- |
| 021 | September | 72.0 kg |
| 000 | Start | 73.0 kg |
Posted using SportsTalkSocial
---
---