Day 1732 | Tennis & Football Thursday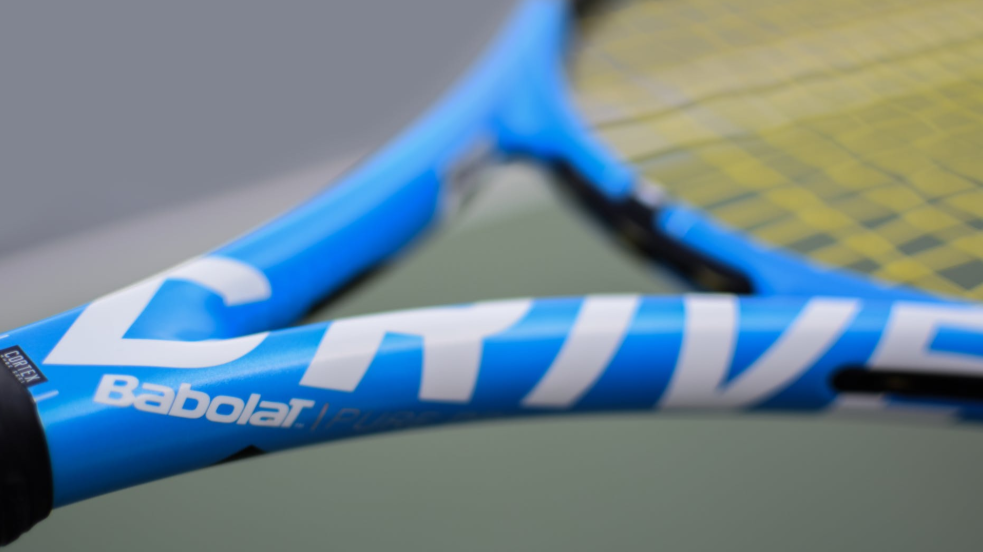 ---
I started a challenge of taking 100 days off to mainly focus on my health and overall personal development and used this account as a personal blog to keep track of all my activity. I enjoyed it and continued afterward trying to build better habits and find a good balance between health, fitness, work, and my personal life...
---
Good news as the annoying feeling I had in my stomache is pretty much gone which makes me able to move on again and get back on track. I played an hour of tennis early on in the day, did my regular play2earn stuff handicapping the football matches and watching the in the evening for what was a pretty regular thursday.
---
Daily Food Journal
I ate eggs and bread mostly and I do start to see my skin getting a bit worse again. Something I might do is keep a skin score number also each day.
Today GoalsI will meet up with friends in the evening and see if I can get an appointment to get a haircut.
| Day | Weight | Bed Time | Awake | Expenses | Day Score |
| --- | --- | --- | --- | --- | --- |
| 01 Jan | 71.5 kg | 00:00 | 09:00 | 0€ | 7 |
| 02 Jan | 71.2 kg | 00:00 | 09:00 | 0€ | 7 |
| 03 Jan | 70.8 kg | 23:30 | 08:30 | 1.72€ | 6 |
| 04 Jan | 70.4 kg | 00:00 | 09:00 | 0€ | 7 |
| 05 Jan | 70.5 kg | 00:00 | 08:30 | 25.75€ | 7 |
| 06 Jan | 71.3 kg | 00:30 | 09:00 | 12.27€ | 7 |
| 07 Jan | 71.7 kg | 01:00 | 09:00 | 2.57€ | 6 |
| 08 Jan | 72.0 kg | 00:30 | 09:00 | 5.29€ | 7 |
| 09 Jan | 72.0 kg | 00:30 | 09:00 | 2.96€ | 5 |
| 10 Jan | 71.9 kg | 01:00 | 09:00 | 8.07€ | 6 |
| 11 Jan | 72.3 kg | 01:30 | 09:00 | 5.34€ | 6 |
| 12 Jan | 72.1 kg | 00:30 | 09:00 | 12.34€ | 6 |
| 13 Jan | 72.2 kg | 00:30 | 08:30 | 20.02€ | 5 |
| 14 Jan | 72.4 kg | 00:40 | 09:00 | 5.14€ | 5 |
| 15 Jan | 72.7 kg | 01:00 | 10:00 | 9.48€ | 5 |
| 16 Jan | 73.0 kg | 00:30 | 07:30 | 4.73€ | 5 |
| 17 Jan | 72.2 kg | 00:00 | 07:30 | 0.00€ | 6 |
| 18 Jan | 71.5 kg | 00:00 | 08:00 | 0.00€ | 6 |
| 19 Jan | 72.1 kg | 01:00 | 09:00 | 7.37€ | 6 |
---
365 Day Fit-at-40 Challenge
| Day | Workout | Food | Sleep | Weight |
| --- | --- | --- | --- | --- |
| 121 | Tennis | Bread, Eggs | 8 Hours | 72.2 kg |
| 120 | Walk | Smoothie, Beans, Mais | 8 Hours | 71.5 kg |
| 129 | - | Smoothie, Paprika, Mais | 7.5 Hours | 72.2 kg |
| 128 | - | Smoothie, Sandwiches | 7 Hours | 73.0 kg |
| 127 | - | Bread, Chips | 9 Hours | 72.7 kg |
| 126 | - | Sandwiches | 8.5 Hours | 72.4 kg |
| 125 | Afternoon Walk | Bread | 8 Hours | 72.2 kg |
| 124 | Tennis | Bread, Vegan Ice Cream | 8.5 Hours | 72.1 kg |
| 123 | Walk | Pizza, nuts | 7.5 Hours | 72.3 kg |
| 122 | - | Bread, Cheese, Chocolate, Cookies | 8 Hours | 71.9 kg |
| 121 | Morning Walk | Vegetably Curry, Pasts & Mushrooms | 8.5 Hours | 72.0 kg |
| 120 | - | Rice, Vegetable Curry Kroepoek, Cookues | 8.5 Hours | 72.0 kg |
| 119 | Morning Walk | Rice, Vegetable crurry, spring rolls, chips | 8 Hours | 71.7 kg |
| 118 | Morning Walk | Bread, Mini Spring Rolls, vegetably curry, Cookies | 8.5 Hours | 71.3 kg |
| 117 | Morning Walk | Beans, Bread, Hazelnut Spread | 8.5 Hours | 70.5 kg |
| 116 | Morning Walk | Oatmeal, Banana, Crackers | 9 Hours | 70.4 kg |
| 115 | Morning Walk | Banana, beans, Soup, Crackers | 9 Hours | 70.8 kg |
| 114 | Walk, Reps, Yoga | Smoothie, Soup, Crackers | 9 Hours | 71.2 kg |
| 113 | Walk & Reps | Proteine Shake & Smoothie | 9 Hours | 71.5 kg |
| 112 | | - | | 72.0 kg |
---
Previous Months Progress
| Day | Month | Weight |
| --- | --- | --- |
| 112 | December | 72.0 kg |
| 081 | November | 72.0 kg |
| 052 | October | 70.6 kg |
| 021 | September | 72.0 kg |
| 000 | Start | 73.0 kg |
Posted using SportsTalkSocial
---
---