Day 1740 | Friday Morning Walk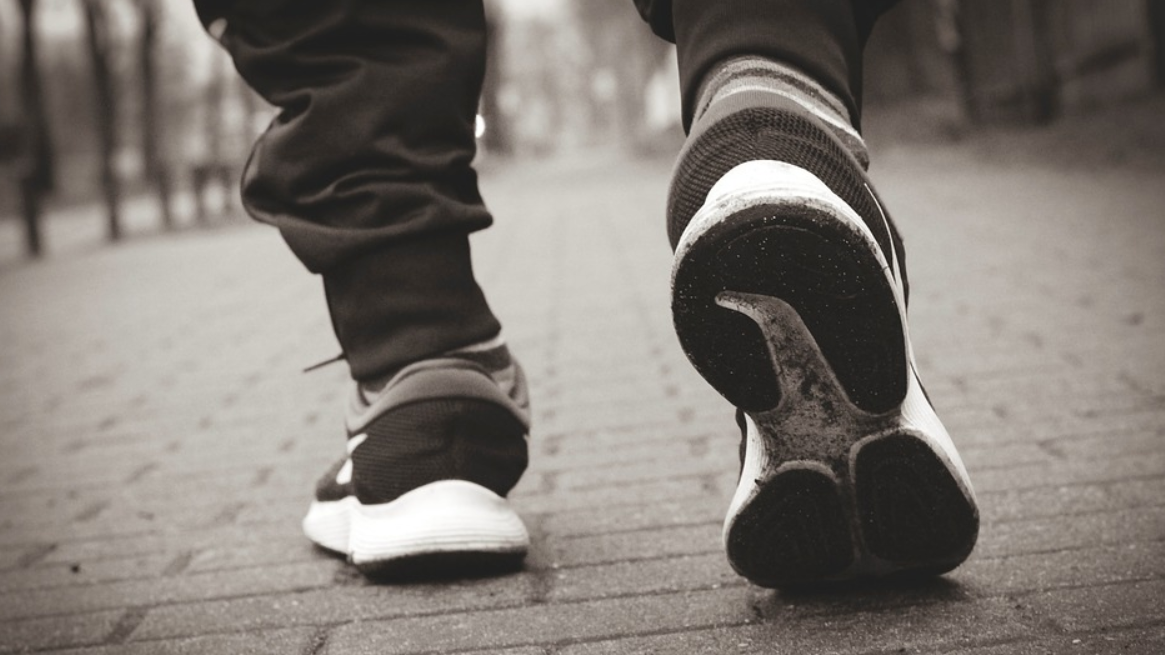 ---
I started a challenge of taking 100 days off to mainly focus on my health and overall personal development and used this account as a personal blog to keep track of all my activity. I enjoyed it and continued afterward trying to build better habits and find a good balance between health, fitness, work, and my personal life...
---
I'm still trying to get myself out of the dip that I'm currently in and got myself to go on a moring walk on Friday. Aside from that, I was fairly productive but also nothing more than that. I've been trough these periods with lower motivation many times before and I always get out of them sooner than later.
---
Daily Food Journal
I ate some bread in the early afternoon and some pudding followed in the evening by a couple of apples.
Today GoalsI will put most of my focus on the football matches as always during the weekend.
| Day | Weight | Bed Time | Awake | Expenses | Day Score |
| --- | --- | --- | --- | --- | --- |
| 01 Jan | 71.5 kg | 00:00 | 09:00 | 0€ | 7 |
| 02 Jan | 71.2 kg | 00:00 | 09:00 | 0€ | 7 |
| 03 Jan | 70.8 kg | 23:30 | 08:30 | 1.72€ | 6 |
| 04 Jan | 70.4 kg | 00:00 | 09:00 | 0€ | 7 |
| 05 Jan | 70.5 kg | 00:00 | 08:30 | 25.75€ | 7 |
| 06 Jan | 71.3 kg | 00:30 | 09:00 | 12.27€ | 7 |
| 07 Jan | 71.7 kg | 01:00 | 09:00 | 2.57€ | 6 |
| 08 Jan | 72.0 kg | 00:30 | 09:00 | 5.29€ | 7 |
| 09 Jan | 72.0 kg | 00:30 | 09:00 | 2.96€ | 5 |
| 10 Jan | 71.9 kg | 01:00 | 09:00 | 8.07€ | 6 |
| 11 Jan | 72.3 kg | 01:30 | 09:00 | 5.34€ | 6 |
| 12 Jan | 72.1 kg | 00:30 | 09:00 | 12.34€ | 6 |
| 13 Jan | 72.2 kg | 00:30 | 08:30 | 20.02€ | 5 |
| 14 Jan | 72.4 kg | 00:40 | 09:00 | 5.14€ | 5 |
| 15 Jan | 72.7 kg | 01:00 | 10:00 | 9.48€ | 5 |
| 16 Jan | 73.0 kg | 00:30 | 07:30 | 4.73€ | 5 |
| 17 Jan | 72.2 kg | 00:00 | 07:30 | 0.00€ | 6 |
| 18 Jan | 71.5 kg | 00:00 | 08:00 | 0.00€ | 6 |
| 19 Jan | 72.1 kg | 01:00 | 09:00 | 7.37€ | 6 |
| 20 Jan | 71.7 kg | 00:30 | 09:00 | 62.5€ | 7 |
| 21 Jan | 72.0 kg | 01:00 | 10:00 | 7.04€ | 5 |
| 22 Jan | 72.2 kg | 01:00 | 09:30 | 7.93€ | 5 |
| 23 Jan | 72.1 kg | 01:00 | 09:00 | 5.05€ | 6 |
| 24 Jan | 72.2 kg | 01:00 | 11:00 | 9.23€ | 6 |
| 25 Jan | 72.5 kg | 00:30 | 08:00 | 11.35€ | 6 |
| 26 Jan | 72.7 kg | 23:30 | 08:30 | 7.23€ | 5 |
| 27 Jan | 72.8 kg | 00:00 | 08:30 | 9.31€ | 5 |
---
365 Day Fit-at-40 Challenge
Day
Workout
Food
Sleep
Weight
129
Morning Walk
Bread, Pudding, Apples
8.5 Hours
72.8 kg
128
Tennis
Banana, Bread
9 Hours
72.7 kg
127
-
Fries
7.5 Hours
72.5 kg
126
-
Pasta Pesto, cookies
10 Hours
72.2 kg
125
80 Minute Walk
Banana, Bread cucumber salad
8 Hours
72.1 kg
124
-
Ice Cream, Sausage, Bread, Vegan Curry
8.5 Hours
72.2 kg
123
-
Smootie, bread, cookies
9 Hours
72.0 kg
122
-
Omelat, cookies, vegan burger, fries, ice cream
8 Hours
71.7 kg
121
Tennis
Bread, Eggs
8 Hours
8 Hours
72.2 kg
120
Walk
Smoothie, Beans, Mais
8 Hours
71.5 kg
129
-
Smoothie, Paprika, Mais
7.5 Hours
72.2 kg
128
-
Smoothie, Sandwiches
7 Hours
73.0 kg
127
-
Bread, Chips
9 Hours
72.7 kg
126
-
Sandwiches
8.5 Hours
72.4 kg
125
Afternoon Walk
Bread
8 Hours
72.2 kg
124
Tennis
Bread, Vegan Ice Cream
8.5 Hours
72.1 kg
123
Walk
Pizza, nuts
7.5 Hours
72.3 kg
122
-
Bread, Cheese, Chocolate, Cookies
8 Hours
71.9 kg
121
Morning Walk
Vegetably Curry, Pasts & Mushrooms
8.5 Hours
72.0 kg
120
-
Rice, Vegetable Curry Kroepoek, Cookues
8.5 Hours
72.0 kg
119
Morning Walk
Rice, Vegetable crurry, spring rolls, chips
8 Hours
71.7 kg
118
Morning Walk
Bread, Mini Spring Rolls, vegetably curry, Cookies
8.5 Hours
71.3 kg
117
Morning Walk
Beans, Bread, Hazelnut Spread
8.5 Hours
70.5 kg
116
Morning Walk
Oatmeal, Banana, Crackers
9 Hours
70.4 kg
115
Morning Walk
Banana, beans, Soup, Crackers
9 Hours
70.8 kg
114
Walk, Reps, Yoga
Smoothie, Soup, Crackers
9 Hours
71.2 kg
113
Walk & Reps
Proteine Shake & Smoothie
9 Hours
71.5 kg
112
-
72.0 kg
---
Previous Months Progress
| Day | Month | Weight |
| --- | --- | --- |
| 112 | December | 72.0 kg |
| 081 | November | 72.0 kg |
| 052 | October | 70.6 kg |
| 021 | September | 72.0 kg |
| 000 | Start | 73.0 kg |
Posted using SportsTalkSocial
---
---