Day 1746 | Tennis & Back To Yoga !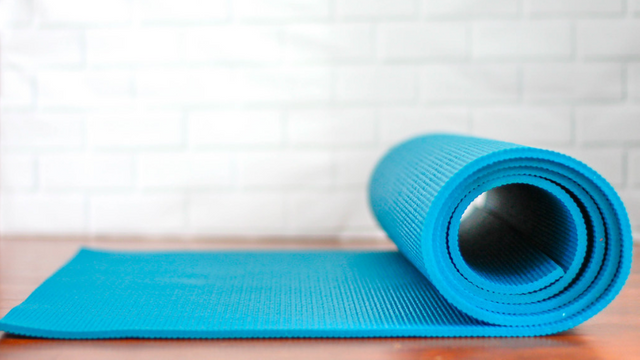 ---
I started a challenge of taking 100 days off to mainly focus on my health and overall personal development and used this account as a personal blog to keep track of all my activity. I enjoyed it and continued afterward trying to build better habits and find a good balance between health, fitness, work, and my personal life...
---
Thursday overall was a pretty good day as I got myself to go to a hot yoga class again in the evening taking a subscription for a month and getting myself going at it again. I also played my usual hour of tennis from 11:00 to 12:00 but didn't manage to keep my eating clean convincing myself to binge one more time on French Fries and Cookies after getting back from my yoga session.
So overall a net positive and the next 4 weeks, I aim to attend at least 4 Hot Yoga Classes each week which should clear my skin and also lose me some weight again.
---
Daily Food Journal
I ate some leftover vegetable curry during the day and relapsed on Fries and Cookies in the evening.
Today GoalsI will be joining a lunchbreak 60 Minute yoga session and focus on my usual daily tasks and the football for the weekend aside from that.
| Day | Weight | Bed Time | Awake | Expenses | Day Score |
| --- | --- | --- | --- | --- | --- |
| 01 Feb | 73.0 kg | 23:30 | 07:30 | 0€ | 8 |
| 02 Feb | 72.6 kg | 23:30 | 10:00 | 0€ | 6 |
| 03 Feb | 72.8 kg | 00:00 | 08:00 | 9.75€ | 7 |
---
365 Day Fit-at-40 Challenge
| Day | Workout | Food | Sleep | Weight |
| --- | --- | --- | --- | --- |
| 135 | Tennis, Yoga | Vegetably Curry, Fries, Cookies | 8 Hours | 72.8 kg |
| 134 | Walk | Vegetable Curry, Rice, Banana | 10.5 Hours | 72.6 kg |
| 133 | | - | | 73.0 kg |
---
Previous Months Progress
| Day | Month | Weight |
| --- | --- | --- |
| 133 | January | 73.0 kg |
| 112 | December | 72.0 kg |
| 081 | November | 72.0 kg |
| 052 | October | 70.6 kg |
| 021 | September | 72.0 kg |
| 000 | Start | 73.0 kg |
Posted using SportsTalkSocial
---
---