Day 1793 | Swimming & Family Time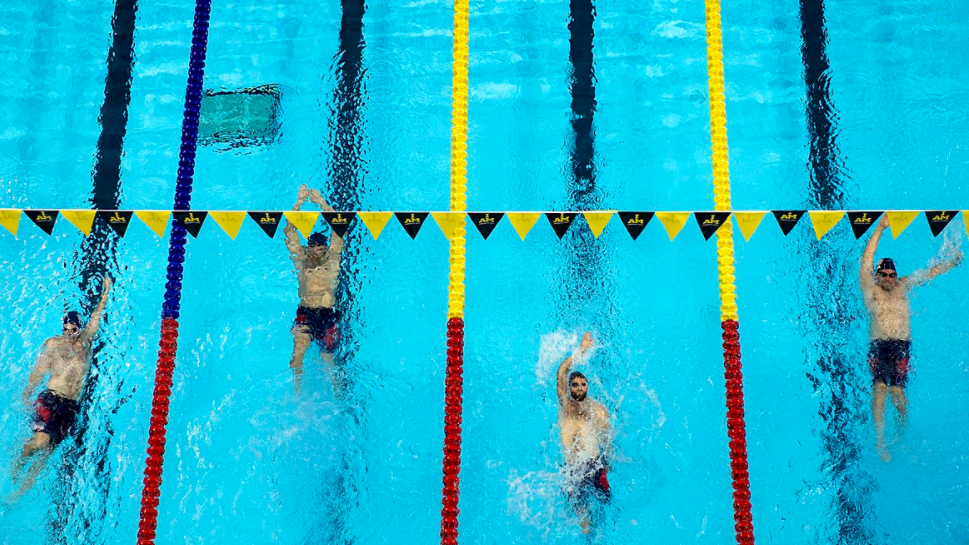 ---
I started a challenge of taking 100 days off to mainly focus on my health and overall personal development and used this account as a personal blog to keep track of all my activity. I enjoyed it and continued afterward trying to build better habits and find a good balance between health, fitness, work, and my personal life...
---
It was a pretty regular Tuesday with some productivty in the monring, followed by a 1.2 km swim and some family time in the afternoon and evening.
Daily Food Journal
I atea smoothie in the morning, some waffles before and after swimming, some soup in the late afternoon and some fries in the evening.
Today GoalsWednesday will be somehat of a transitionary day preparing myself to fully go at it again keeping the damage limited. I might join a hot yoga session in the evening but I'm not sure yet.
| Day | Weight | Bed Time | Awake | Expenses | Day Score |
| --- | --- | --- | --- | --- | --- |
| 01 Mar | 73.0 kg | 23:00 | 07:00 | 0€ | 7 |
| 02 Mar | 72.8 kg | 00:00 | 08:00 | 8.54€ | 8 |
| 03 Mar | 72.8 kg | 00:00 | 08:00 | 20.34€ | 7 |
| 04 Mar | 72.9 kg | 00:30 | 08:30 | 5.75€ | 7 |
| 05 Mar | 72.5 kg | 00:00 | 08:00 | 0.00€ | 7 |
| 06 Mar | 72.2 kg | 23:40 | 07:40 | 0.00€ | 7 |
| 07 Mar | 72.3 kg | 00:30 | 08:00 | 2.5€ | 8 |
| 08 Mar | 72.3 kg | 23:30 | 08:00 | 0.00€ | 6 |
| 09 Mar | 72.0 kg | 00:00 | 08:00 | 7.01€ | 6 |
| 10 Mar | 71.7 kg | 00:00 | 08:00 | 3.64€ | 7 |
| 11 Mar | 71.4 kg | 23:30 | 07:30 | 1.95€ | 7 |
| 12 Mar | 70.7 kg | 23:30 | 07:30 | 0.00 | 7 |
| 13 Mar | 70.7 kg | 23:00 | 08:00 | 2.79€ | 7 |
| 14 Mar | 71.0 kg | 00:00 | 08:30 | 0.00€ | 8 |
| 15 Mar | 71.7 kg | 00:00 | 08:00 | 7.24€ | 6 |
| 16 Mar | 71.5 kg | 01:00 | 08:00 | 11.70€ | 6 |
| 17 Mar | 72.0 kg | 00:30 | 08:00 | 10.43€ | 6 |
| 18 Mar | 72.1 kg | 00:00 | 08:00 | 9.34€ | 7 |
| 19 Mar | 72.3 kg | 00:00 | 08:00 | 5.95€ | 6 |
| 20 Mar | 71.9 kg | 00:40 | 08:00 | 0.00€ | 7 |
| 21 Mar | 72.2 kg | 00:00 | 08:00 | 7.00€ | 7 |
---
365 Day Fit-at-40 Challenge
Day
Workout
Food
Sleep
Weight
171
Smoothie, waffles, soup, fries
8 Hours
72.2 kg
170
Smoothie, Rice
7.3 Hours
71.9 kg
169
Smoohie, rice, bread, Brownies
8 Hours
72.3 kg
168
-
Smoothie, Soup, Macaroni, Brownies, Rice
8 Hours
72.1 kg
167
-
Smoothie, rice, bread, chips
7.5 Hours
72.0 kg
166
Walk, Tennis
Smoothie, Bread, Vegan Ice Cream
7 Hours
71.5 kg
165
-
Soup, Pasta Pesto, Chocolate
8 Hours
71.7 kg
164
1.2 Km Swim
Smoothie, Colesla, Bread, Carrotpotatoes
8.5 Hours
71.0 kg
163
3-Hour Walk, Hot Yoga
Smoothie, nuts, chick peas
8 Hours
70.7 kg
161
Monring Walk
-
8 Hours
70.7 kg
160
Walk, Yoga
Smootie, Chick Peas, Oreo
8 Hours
71.4 kg
159
Walk, Yoga
Smoothie, Rice Crackers & Philladelphia
8 Hours
71.7 kg
158
Tennis
Apple, Veggieburgers
8 Hours
72.0 kg
157
Morning Walk
Oatmeal, Beans
8,5 Hours
72.3 kg
156
Swimming
Crackers, chocolate, chips
8 Hours
72.3 kg
155
Walk, Yoga, Reps
Soup, Crackers, Cauliflower
8 Hours
72.2 kg
154
Walk, Reps
Soup, Peanut Butter
8 Hours
72.5 kg
153
Walk, Yoga, Reps
Proteine Shake, Soup, bread
8 Hours
72.9 kg
152
Walk, Yoga, Reps
Soup, proteine shake, whole Grain Bread
8 Hours
72.8 kg
151
Walk, Tennis, Yoga, Reps
Soup, proteine shake, whole Grain Bread
8 Hours
72.8 kg
150
Walk, Yoga, Reps
Soup, Pinnaple
8 Hours
73.0 kg
149
-
-
73.7 kg
---
Previous Months Progress
| Day | Month | Weight |
| --- | --- | --- |
| 149 | February | 73.7 kg |
| 133 | January | 73.0 kg |
| 112 | December | 72.0 kg |
| 081 | November | 72.0 kg |
| 052 | October | 70.6 kg |
| 021 | September | 72.0 kg |
| 000 | Start | 73.0 kg |
Posted using SportsTalkSocial
---
---