Entrenamiento a Ritmo de Competencia 10 km / Montero [ESP/ENG]
Saludos amigos de Hive y
@fulldeportes
, hoy voy a compartir con ustedes un entrenamiento de caminata que realicé el día domingo en el asentamiento campesino Montero de mi comunidad a un ritmo de competencia.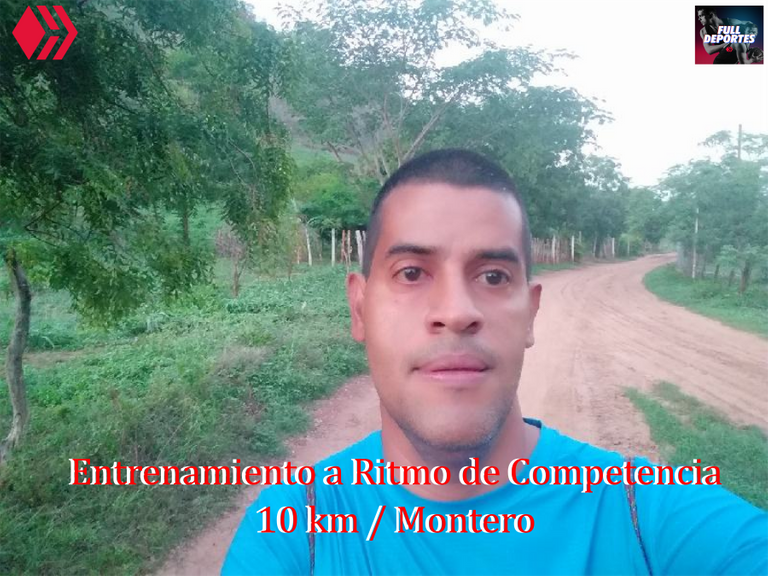 Cuando se dice a ritmo de competencia, es a un paso lo más rápido que puedas caminar, durante el entrenamiento, donde nos desplazamos tratando de mantenerlo durante todo el recorrido, en el caso que no se pueda, se disminuye un poco hasta lograr alcanzar un ritmo constante para lograr todo el entrenamiento.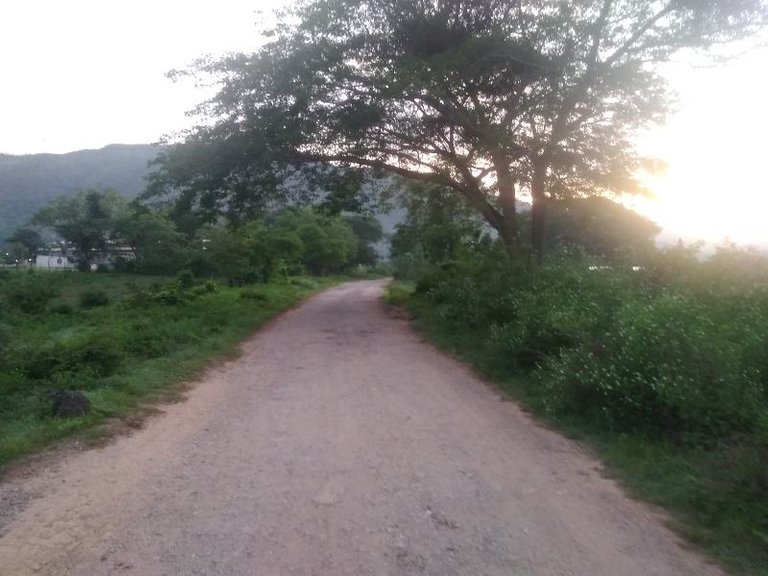 Este entrenamiento lo tenía planificado realizarlo junto con mi esposa y mi hijo, pero no pudieron ir debido a problemas estomacales, a pesar de eso me levante bien temprano a 5:30 am para prepararme para salir a entrenar. A la 5:40 inicié el entrenamiento con mi compañero de equipo, donde él me acompaña caminando hasta la entrada del asentamiento campesino que son 9 minutos y a partir de allí él hace la ruta trotando, pero yo continué caminando a un ritmo de competencia.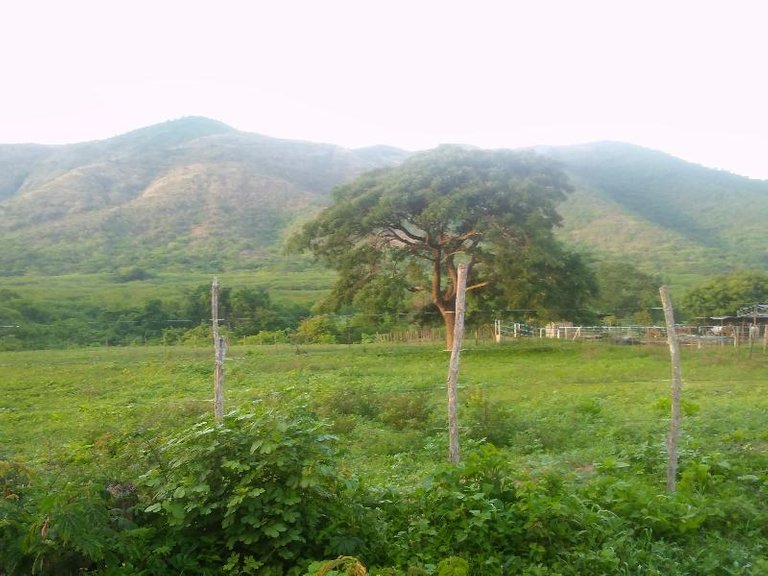 Este recorrido es totalmente plano, solamente una pequeña subida que está después que pasamos la vaquera, luego descendemos un poco y llegamos a la hacienda donde se encuentra el portón. Para poder acceder por esta parte se debe pedir un permiso al dueño de la hacienda y continuar el entrenamiento un poco más allá.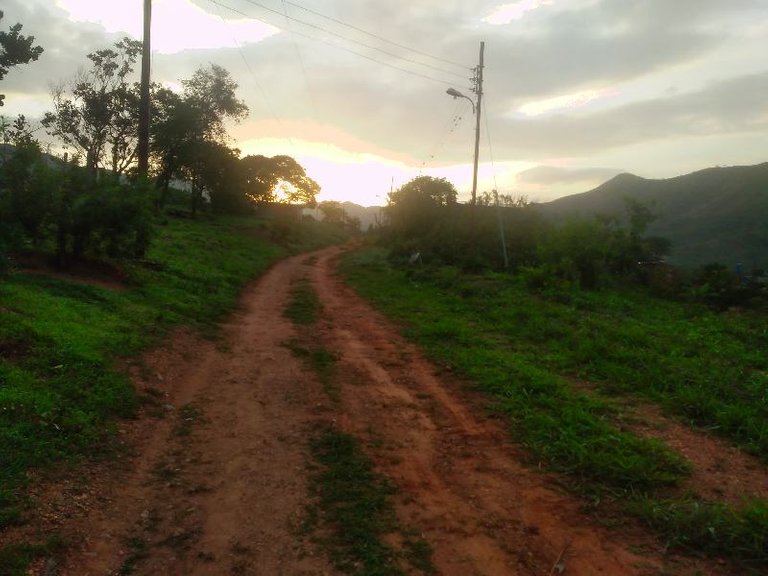 Dentro de los entrenamientos que se realizan en la semana, es importante que tengas diferentes rutas para evitar el aburrimiento del corredor o el caminante, por eso se varía con ruta de montaña para fortalecer las piernas y obtener resistencia y las rutas planas para mejorar la velocidad en las caminatas o las carreras.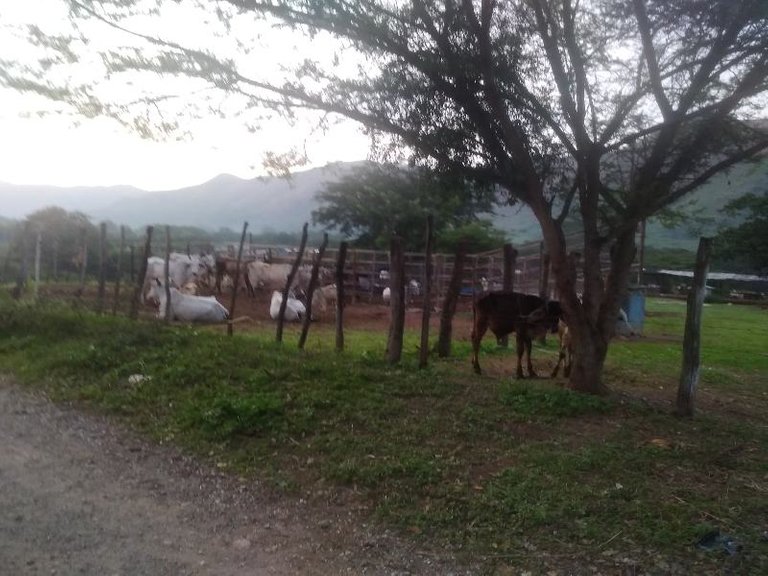 Por otro lado se debe tomar en cuenta el horario a la hora de realizar la caminata, todo esto va depender de la disponibilidad de tiempo del atleta, en mi caso en la semana entreno a partir de 4:45 de la tarde cuando subo la montaña, y los días sábados o domingo hago entrenamiento de fondo en la mañana.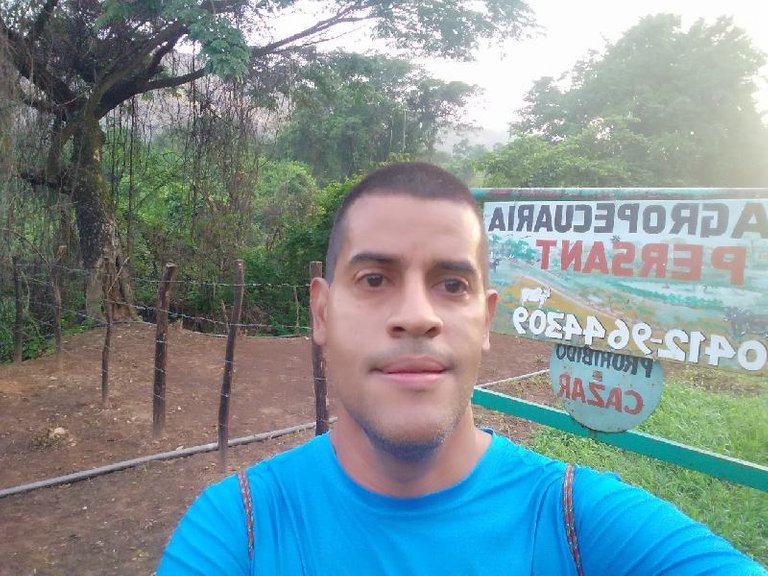 En esta ruta que realizo los fines de semana, solamente me encuentro en el trayecto con el equipo de corredores de la comunidad, y no he visto muchas personas caminando a diferencia de la montaña, donde es impresionante la cantidad de caminantes que suben esta montaña diariamente, desde 30 a 50 personas se han motivado a realizar este ejercicio para disfrutar de la naturaleza y mantener en buenas condiciones físicas y de salud.
Cabe destacar que en este entrenamiento activé la aplicación Strava para llevar el registro del entrenamiento y saber la cantidad de kilómetros que tiene esta ruta, revisando la aplicación hasta la parte donde se encuentra la vaquera marcó 3km con 400 metros, y hasta el portón que es la parte final del entrenamiento son exactamente 5km. registrando un tiempo de 46 minutos con 10 segundos.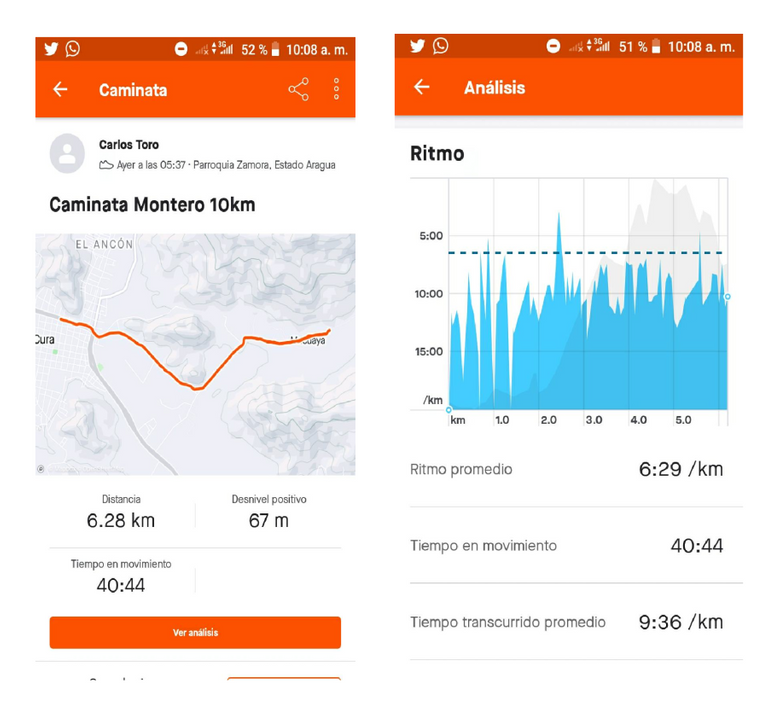 Una vez que retorné, la aplicación Strava se detuvo debido a que no había la cobertura telefónica, y la ruta no quedó bien marcada, sin embargo como es un entrenamiento de ida y vuelta, ya sabía que el total del entrenamiento fue de 10 km, con tiempo marcado en mi reloj de 1hora con 39 minutos.
Portada realizada en Inkscape
Logos utilizados en la portada de la Hive y la comunidad @fulldeportes.
Fotografías: Teléfono Redmi Go.
Espero que les haya gustado, mi entrenamiento, nos vemos en una próxima publicación.
English
Greetings friends from Hive and
@fulldeportes
, today I am going to share with you a walking training session that I did on Sunday in the Montero peasant settlement in my community at a competitive pace.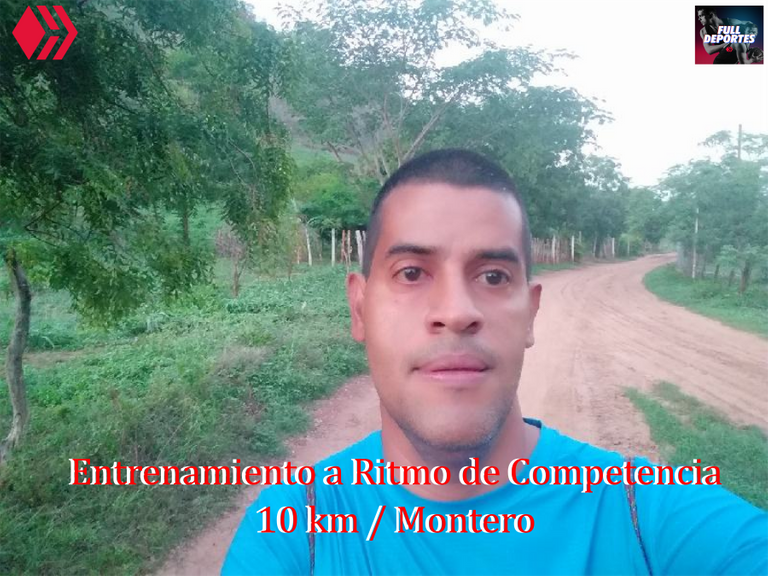 When it is said at competition pace, it is at a pace as fast as you can walk, during training, where we move trying to maintain it throughout the route, in the event that it is not possible, it decreases a bit until reaching a steady pace to accomplish the entire workout.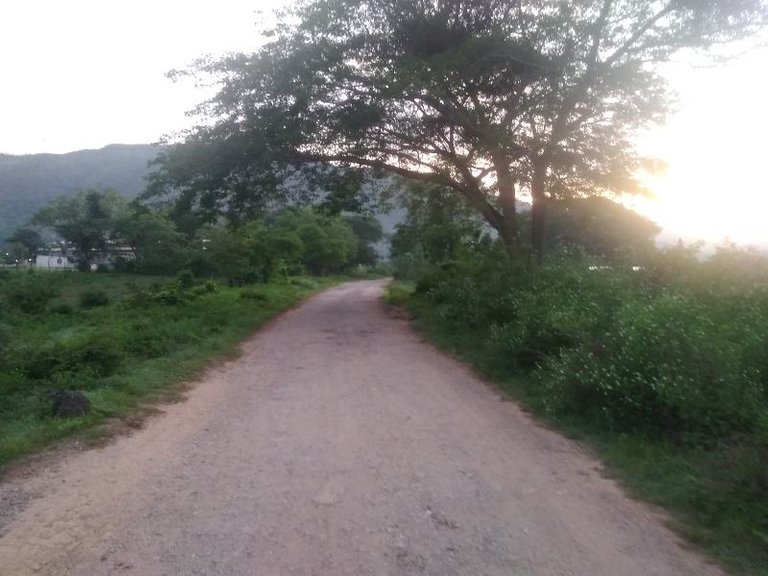 I had planned to do this training together with my wife and my son, but they couldn't go due to stomach problems, despite that I got up very early at 5:30 am to prepare to go out to train. At 5:40 I started training with my teammate, where he accompanies me walking to the entrance of the peasant settlement, which is 9 minutes, and from there he jogs the route, but I continued walking at a competitive pace.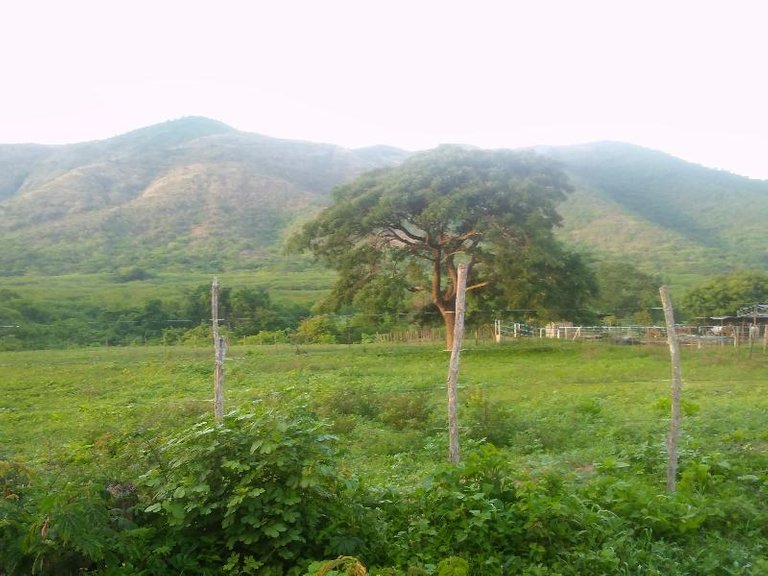 This route is totally flat, only a small ascent that is after we pass the vaquera, then we descend a little and arrive at the hacienda where the gate is located. In order to access this part, you must request a permit from the owner of the hacienda and continue the training a little further.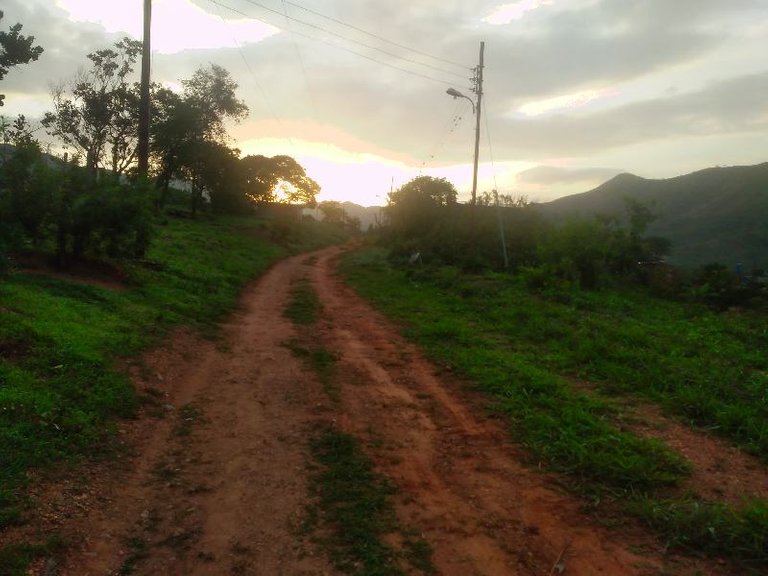 Within the training that takes place in the week, it is important that you have different routes to avoid the boredom of the runner or the walker, that is why it is varied with a mountain route to strengthen the legs and obtain resistance and flat routes to improve speed. on walks or runs.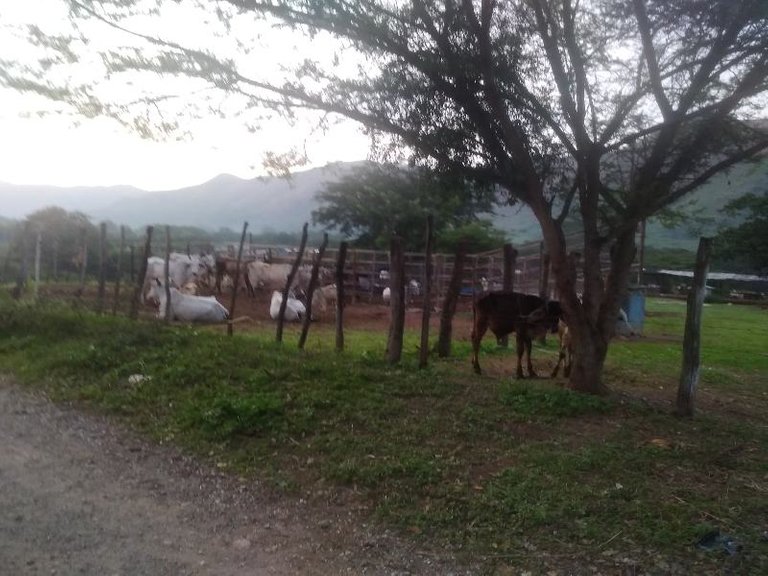 On the other hand, the schedule must be taken into account when doing the walk, all this will depend on the athlete's time availability, in my case during the week I train from 4:45 in the afternoon when I climb the mountain , and on Saturdays or Sundays I do long-distance training in the morning.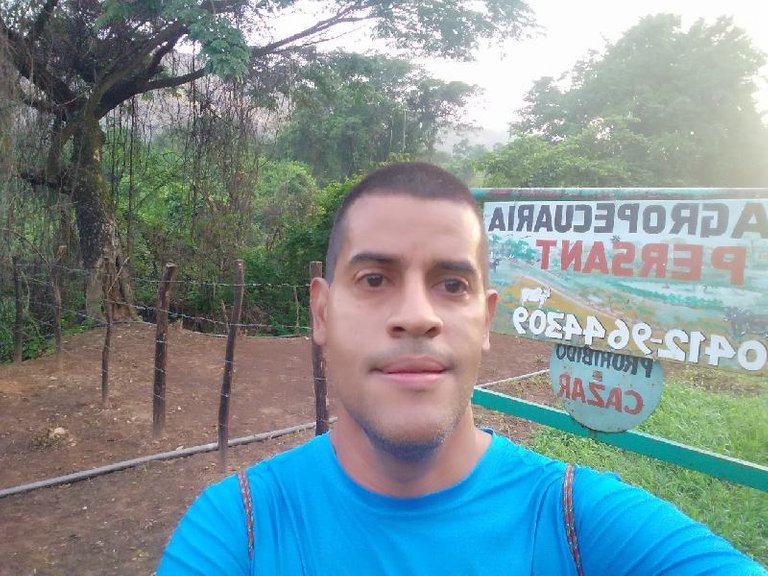 On this route that I do on weekends, I only meet the community running team along the way, and I have not seen many people walking, unlike the mountain, where the number of hikers who climb this mountain daily is impressive. , from 30 to 50 people have been motivated to carry out this exercise to enjoy nature and maintain good physical and health conditions.
It should be noted that in this training I activated the Strava application to keep track of the training and know the number of kilometers that this route has, reviewing the application until the part where the cowgirl is, marked 3km with 400 meters, and until the gate that is the final part of the training is exactly 5km. registering a time of 46 minutes with 10 seconds.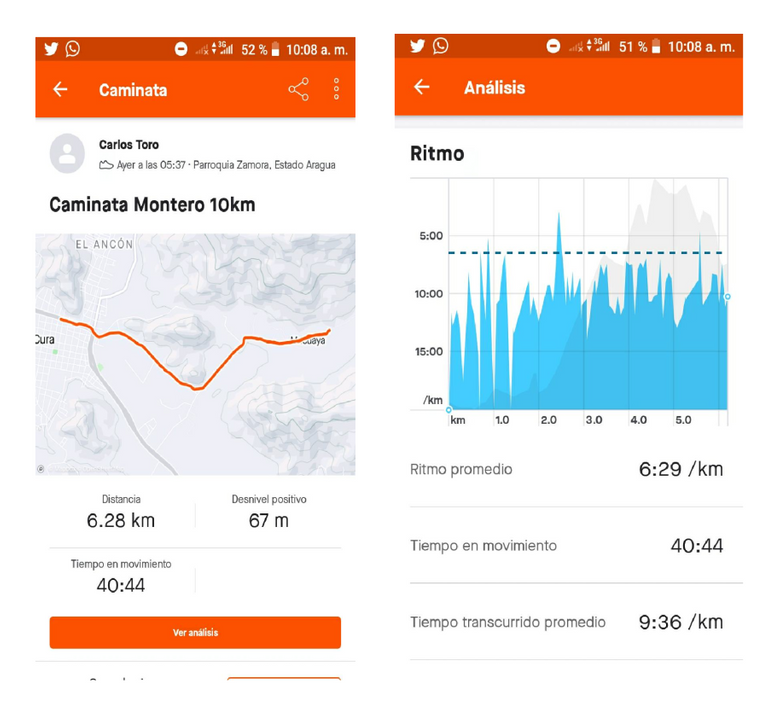 Once I returned, the Strava application stopped due to the lack of telephone coverage, and the route was not well marked, however, since it is a round trip training, I already knew that the total training was 10 km, with time marked on my watch at 1 hour and 39 minutes.
Cover made in Inkscape
Logos used on the cover of the Hive and the @fulldeportes community.
Photos: Redmi Go phone.
I hope you liked it, my training, see you in a next publication.

---
---