Champions League Qualifer Preview | SG Union vs Glasgow Rangers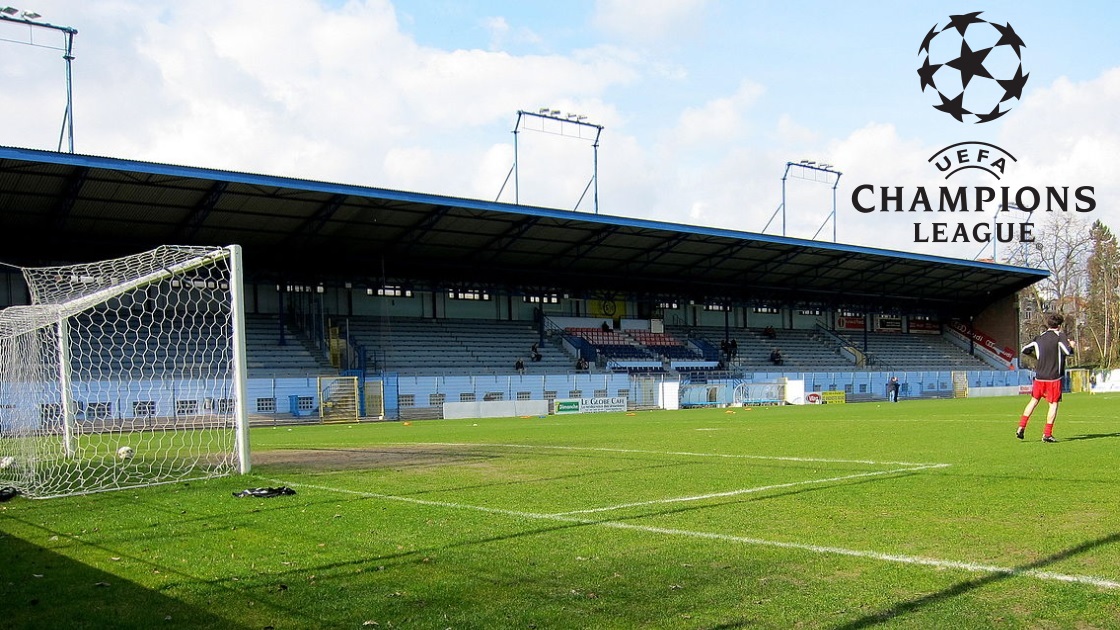 These are previews from matches involving Belgian Teams with all the latest on team news, player form, injuries along with my personal betting angles, ...

This mid-week, one of the qualifier rounds for the European group stages will be played starting today for the Champions League.
Union vs Rangers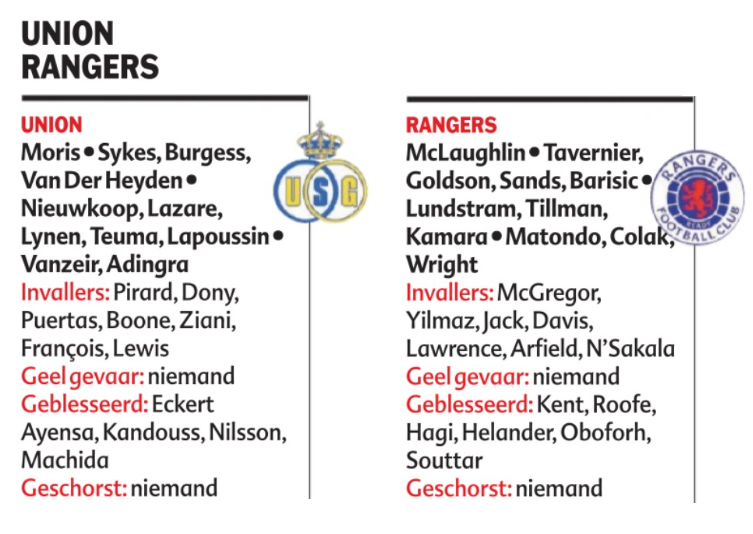 First off, The match won't be played in the Home stadium of Union as it's too small for Champions League Standards, instead it will be played in Leuven so there is smaller home advantage factor. Union overperformed last season as the promoted team almost became the champion (which would have been deserved). In the end, though they kind of cracked under the pressure with the experience of Club Brugge prevailing. They lost 3 Key Players in Undav, Nielsen, Mitoma, and their success coach Mazzu. The year of confirmation is always more difficult and they have no experience on a European Level. My general expectation for them this season is that they will drop back a bit in the standings as eventually, they should get in a bad streak at some point. In the first match away against Stvv they showed not to be good enough for the most part of the match getting behind deserved and a goal out of the air in the 2nd half getting them back in the match and increasing their confidence while shaking up Stvv for a fair 1-1 end result. In the 2nd match at home against Charleroi they played ok but nothing more and won mainly because their opponent was quite poor. More importantly, against the Asian handicap, they are 0W-1L-1P which is the main thing I'm looking at as I think they might be overvalued just based on last season. Their opponent today Was the Europa League Finalist losing with Penalties, they have a 131 Million Player Base vs 31 Million for Union and will for sure take this match seriously. They won their opening match in the league away against Livingston with 1-2 after falling 1-0 behind and they also have some injured players and are without Ryan Kent who from what I read is one of their star players. In these encounters I always look at familiar names that played in the Jupiler League as a reference and Roofe, Hagi, Matondo all are quite big names in terms of Belgian Football. Belgian Teams rarely to never make it in the Champions League qualifier stage and I believe that the stand-out result of Union last season in the Belgian league combined with the fact that Rangers lost in the CL Qualifiers last season from Malmo is overly calculated in the line in favor of the home team who don't even play at home. I did take an early 0.4 unit bet on
Rangers +0 @ 1.880
which I increased to 0.5 units just now. Union winning this match would be a bigger upset than the odds suggest and I think there is a fair chance that inexperience along with the overall gap in budget will be the main factor in the outcome of this match. My general approach on Union so far this season is to oppose them on the Asian Handicap which worked out profitably so far also.
---
Late info might change my view on what is written in these previews. I will cover these matches live in our SBC Discord Channel..
---

I take all my Pre-Game & Live bets with my Betting Broker Sportmarket Pro who always provides the best offers on the market with a 1 click solution and doesn't limit winning players offering high limits. For more info check my Sportmarket Pro Review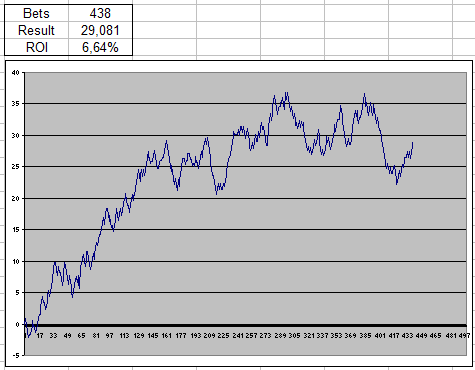 I share many of my pre-game bets in all my preview posts as bold selections which are all counted as 1 unit flat bets. See these just as info and not as actual betting advice. If you do make sure to shop around for the best odds.So far this season, I had 16 of these bets good for +5.67 units profit or +35.44% ROI. This brings the total at 438 bets for +29.081 units and +6.64% ROI since the 2020-2021 Season.
---
Season 2022-2023 Crypto Bets
| Date | Bet | Stake | Odds | Result | Bookie |
| --- | --- | --- | --- | --- | --- |
| 06/08/2022 | Genk -1 | 0.005 BTC | 1.800 | TBD | sportbet.one |
| 31/07/2022 | Genk -0.75 | 1000 TRX | 1.700 | +700 TRX | Wink |
| 24/07/2022 | KVM vs ANT O2.5 | 60 USDC | 1.663 | -60 USDC | sx.bet |
| 23/07/2022 | CHA vs EUP U3 | 0.002 BTC | 1.810 | -0.002 BTC | sportbet.one |
| 23/07/2022 | ZWA +0 CK | 700 TRX | 1.800 | +560 TRX | Wink |
---
Crypto & Blockchain-Based Bookies and Exchanges that I'm personally using as they allow anonymous betting with no KYC or personal restrictions...
---
Previous Crypto Bet Results & Record
| Year | Bets | Won | Lost | Push | Staked | Profit BTC | ROI |
| --- | --- | --- | --- | --- | --- | --- | --- |
| 2022 | 56 | 27 | 25 | 4 | 0.115 | +0.0166 | +14.45% |
| 2021 | 4 | 1 | 2 | 1 | 0.0250 | -0.002845 | -11.38% |
| 2020 | 1 | 1 | 0 | 0 | 0.0100 | +0.01271 | +127% |
| 2019 | 59 | 24 | 27 | 5 | 0.5900 | -0.02199 | -3.7% |
| 2018 | 136 | 65 | 64 | 7 | 1.233 | +0.112687 | +9.14% |
| 2017 | 70 | 34 | 34 | 2 | 0.658 | +0.006912 | +1.05% |
| Total | 326 | 152 | 152 | 19 | 2.631 | +0.124074 | +4.72% |
---
---