Europa & Conference League Playoffs Previews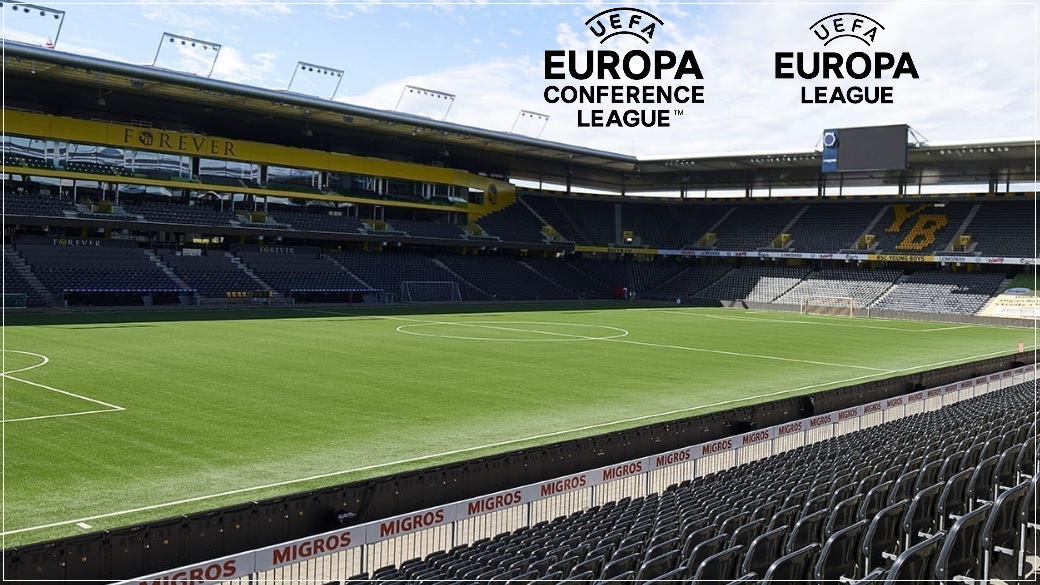 These are previews from matches involving Belgian Teams with all the latest on team news, player form, injuries along with my personal betting angles, ...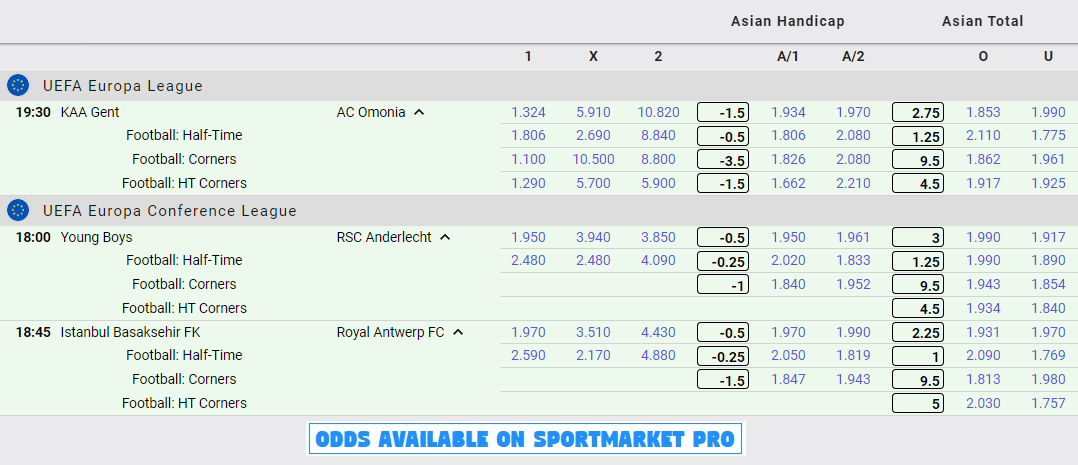 3 Matches tonight in the final play-off stage for the Europa League and Conference League playoff stages. All Belgian Teams have their upcoming league match delayed so they can optimally prepare and there is no more difference between home and away goals.
---
AA Gent vs Omonia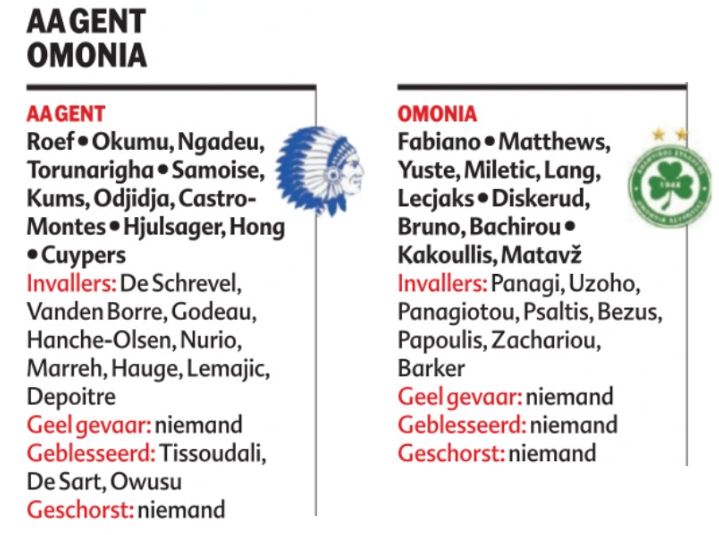 AA Gent (63M) took an ok start this season and could have gotten more points if it wasn't for bad luck and some key players being injured. Vadis is back now while they also have some new players that have the outlook to be enforcements in Hong & Hauge. So in terms of form and the line-up they should be good. Their defense was rock solid last season which brought about rather low total lines which mostly got covered in away matches while the home closing lines still narrowly got beaten. So far this season they are 3W-1L on the over as their defense has given away a bit more especially later in the match. Omonia (14M) played Antwerp last season in this round resulting in a 4-2 away loss for Antwerp followed by a 2-0 home win and penalties won by Antwerp. The scorelines pretty much give a false narrative based on the notes I written down and still have available. In the first match, Antwerp simply played horrible defense while it was clear that they were the team with overall more quality. In the 2nd match, it was pretty much 1-way traffic with Omonia being pushed back in defense from start to finish. Based on those quality differences last season, AA Gent should never have an issue not taking into consideration that Omonia might have become better. Bezus who used to be a solid bench player for AA gent made the Transfer to Omonia and potentially starts on the bench which makes me think they are not that weak. Their league also hasn't started yet which should be an advantage and AA Gent Coach Vanhaesebroeck who usually downplays opponents like crazy also said that at home they should be able to make the difference. Based on all this, my lean for sure in on AA Gent but I'm not sure if a -1.5 @ 1.90 line is something I'm willing to take a gamble on. It will also be hard in-game as confirmation of AA Gent being better likely will crush the lines and if they have a difficult start with odds going up it becomes tricky to get in. So for now I will be skipping and take
No Pre-Game Bets
---
Young Boys vs Anderlecht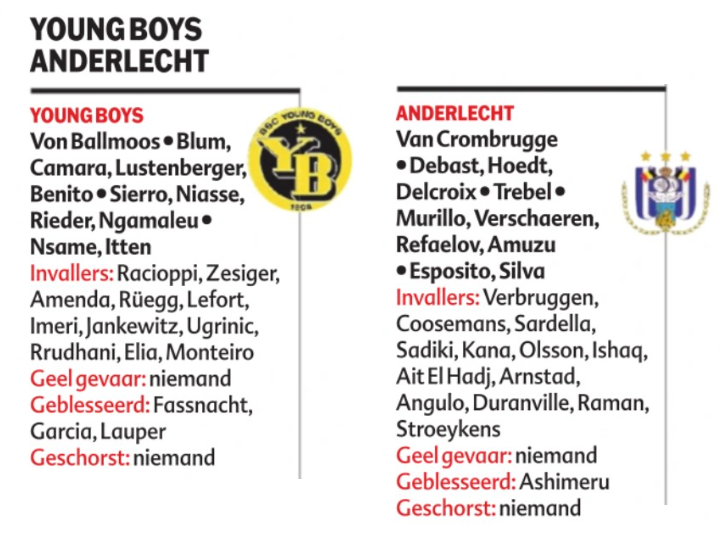 Anderlecht (88M) remains a team with different faces. At times they can be impressive especially after taking the lead while other times what they bring is just terrible. This makes them a very tricky team to bet on and especially when they are the favorite, I rather wait for them to get a lead before getting in. Today they are the +0.5 underdog against Young boys (65M) (with a big odds fluctuation from 1.80 to 2.16 and back down again to 1.80 now which makes me a bit paranoid). If anything, there is a big pressure on Anderlecht and their players who haven't reache an European Group stage in quite some time. Last season this got the best of them in the play-off match against Vitesse (27M) who are a smaller team than Young Boys. According to Trebel who played against Young Boys 4 times last season, they are a Top 4 team in Belgium. Young Boys are also in the Lead in their league after 5 matches with 3 Wins & 2 Draw. Anderlecht coach Mazzu also tends to play a counter-style of play which likely will be the case today. My lean for sure in this match is on Young Boys and I took some small pre-game positions on
Young Boys 1H +0 @1.750
(0.15 units) /
1st Half Under 1.25 @ 1.804
(0.15 units) and I'm mainly leaning toward Young Boys on the corners which I might take a bet on early in the game as limits are too small now for what I have available. I did manage to get 400 TRX on
Young Boys 1H -0.5 Corners @ 1.820
.
---
Basaksehir vs Antwerp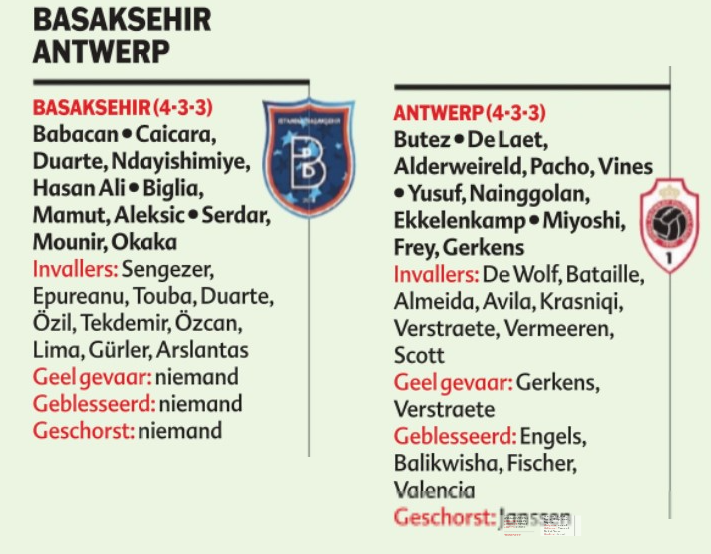 Antwerp (69M) has been solid this season seem to be also growing in their performances also showing good defensive stability. They are in the lead in the league as the only team with the maximum of the points after 4 weeks but now will face their biggest test away against Basahsehir (40M). They are 4th in the league with a win (against the last who have 10 goal against after 2 games) and a draw against a team that took 2 draws so far. There are also said to be only 4000 fans expected in the stadium while the capacity is 17k seats. There is 1 familiar name in the Turkish Line-up which is Okaka who used to be a good striker for Anderlecht so they certainly should have some quality. Antwerp is without Balikwisha and Valencia but have enough good players for this not to be an issue whatsoever. Based on what I know, I can see them putting up a good result in this match and an away win would not really come as a big surprise to me. Odds have been going up and down while making these previews and I settled for a 0.2 unit bet on
Antwerp +0 @ 2.729
and also a 0.2 unit bet on
Basaksehir Team Total Under 1.25 @ 1.920
as Antwerp has shown to be very capable in their defense. Antwerp Team total over is also an options but I'm holding so aside for potential live bets.
---
Late info might change my view on what is written in these previews. I will cover these matches live in our SBC Discord Channel..
---

I take all my Pre-Game & Live bets with my Betting Broker Sportmarket Pro who always provides the best offers on the market with a 1 click solution and doesn't limit winning players offering high limits. For more info check my Sportmarket Pro Review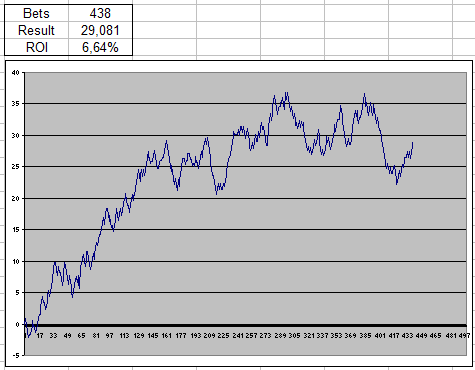 I share many of my pre-game bets in all my preview posts as bold selections which are all counted as 1 unit flat bets. See these just as info and not as actual betting advice. If you do make sure to shop around for the best odds.So far this season, I had 16 of these bets good for +5.67 units profit or +35.44% ROI. This brings the total at 438 bets for +29.081 units and +6.64% ROI since the 2020-2021 Season.
---
Season 2022-2023 Crypto Bets
| Date | Bet | Stake | Odds | Result | Bookie |
| --- | --- | --- | --- | --- | --- |
| 21/08/2022 | CLU vs KVK O2.75 | 1000 TRX | 1.790 | TBD | Wink |
| 21/08/2022 | Club Brugge -1.5 | 0.003 BTC | 1.980 | TBD | sportbet.one |
| 19/08/2022 | Eupen -0.5 | 1000 TRX | 1.800 | TBD | Wink |
| 18/08/2022 | YB 1H CK -0.5 | 400 TRX | 1.820 | TBD | Wink |
| 14/08/2022 | ZWA vs GNK O 3.25 | 500 TRX | 2.400 | +700 TRX | Wink |
| 14/08/2022 | Genk -0.5 | 1000 TRX | 1.790 | +790 TRX | Wink |
| 14/08/2022 | Antwerp TT O1.5 | 0.002 BTC | 1.810 | -0.002 BTC | sportbet.one |
| 13/08/2022 | Charleroi -0.5 | 1000 TRX | 1.960 | +900 TRX | Wink |
| 06/08/2022 | Genk -1 | 0.005 BTC | 1.800 | +0.004 BTC | sportbet.one |
| 31/07/2022 | Genk -0.75 | 1000 TRX | 1.700 | +700 TRX | Wink |
| 24/07/2022 | KVM vs ANT O2.5 | 60 USDC | 1.663 | -60 USDC | sx.bet |
| 23/07/2022 | CHA vs EUP U3 | 0.002 BTC | 1.810 | -0.002 BTC | sportbet.one |
| 23/07/2022 | ZWA +0 CK | 700 TRX | 1.800 | +560 TRX | Wink |
---
Crypto & Blockchain-Based Bookies and Exchanges that I'm personally using as they allow anonymous betting with no KYC or personal restrictions...
---
Previous Crypto Bet Results & Record
| Year | Bets | Won | Lost | Push | Staked | Profit BTC | ROI |
| --- | --- | --- | --- | --- | --- | --- | --- |
| 2021-2022 | 56 | 27 | 25 | 4 | 0.115 | +0.0166 | +14.45% |
| 2020-2021 | 4 | 1 | 2 | 1 | 0.0250 | -0.002845 | -11.38% |
| 2019-2020 | 1 | 1 | 0 | 0 | 0.0100 | +0.01271 | +127% |
| 2018-2019 | 59 | 24 | 27 | 5 | 0.5900 | -0.02199 | -3.7% |
| 2017-2018 | 136 | 65 | 64 | 7 | 1.233 | +0.112687 | +9.14% |
| 2016-2017 | 70 | 34 | 34 | 2 | 0.658 | +0.006912 | +1.05% |
| Total | 326 | 152 | 152 | 19 | 2.631 | +0.124074 | +4.72% |
---
---