Jupiler League Week 2 Friday | Union vs Charleroi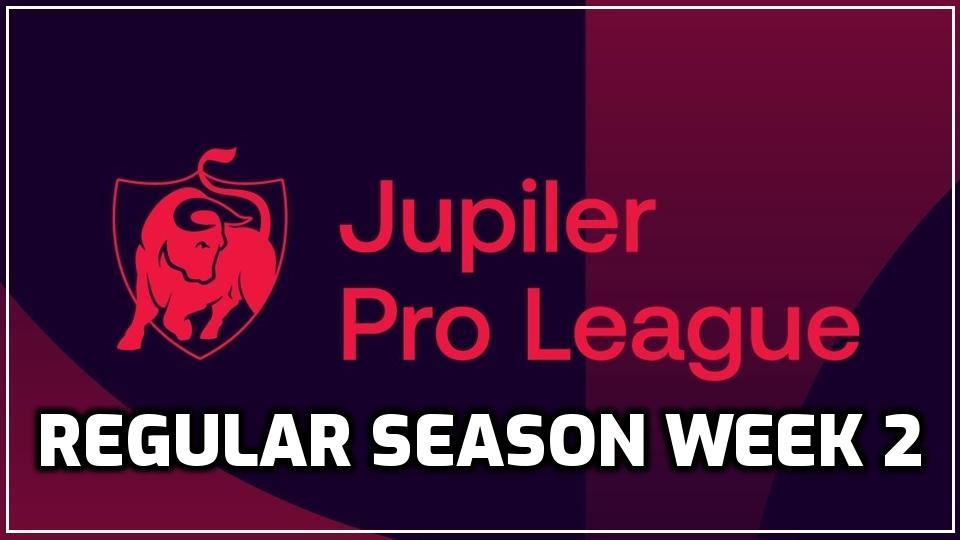 These are previews from matches involving Belgian Teams with all the latest on team news, player form, injuries along with my personal betting angles, ...

I started the season with a hot streak already earning over 2 units in week 1 (See Results Post) and adding another 0.5 units to it with a big odds win on the European Qualifier match of Antwerp yesterday. All this mostly comes down to short-term luck and I'm sure there will be plenty of big losing streaks at some point in time. I continue to stay focused and just go at it one match at a time starting tonight.
Union vs Charleroi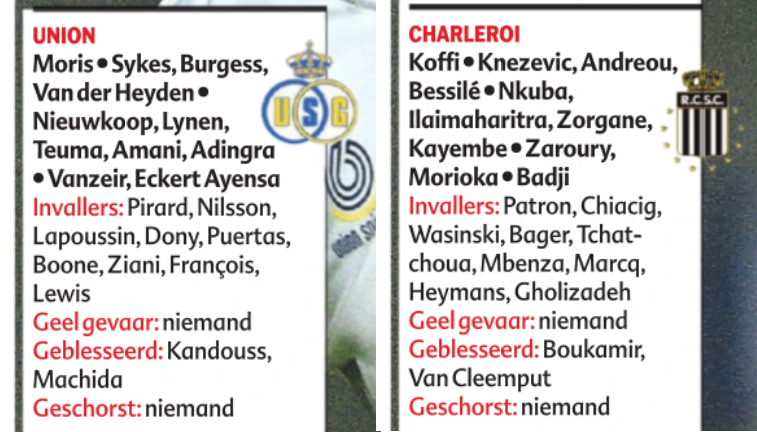 So I opposed Union in week 1 successfully as they didn't get further than a 1-1 draw away against Stvv. That was a fair result overall as Stvv was better most of the match until the 1-1 for union came falling out of the air giving them more confidence while shaking up Stvv a bit. While Union by no means has become a bad team after their year overperforming with some key players & their coach leaving. I do see the lines on the betting market as not yet fully adjusted to the new situation. This, along with the fact that Charleroi played a pretty mature match aside from having a focus dip near the end made me take an early 0.4 unit bet on
Charleroi +1 @ 1.820
. Union especially in the 2nd part of the season has not been a team crushing their handicaps at home and I'm expecting a tight encounter tonight. Charleroi went 12.5W-3L-1.5P on overs in away matches last season and their team and coach mostly remained the same so that I will also keep an eye on.
---
Late info might change my view on what is written in these previews. I will cover these matches live in our SBC Discord Channel..
---

I take all my Pre-Game & Live bets with my Betting Broker Sportmarket Pro who always provides the best offers on the market with a 1 click solution and doesn't limit winning players offering high limits. For more info check my Sportmarket Pro Review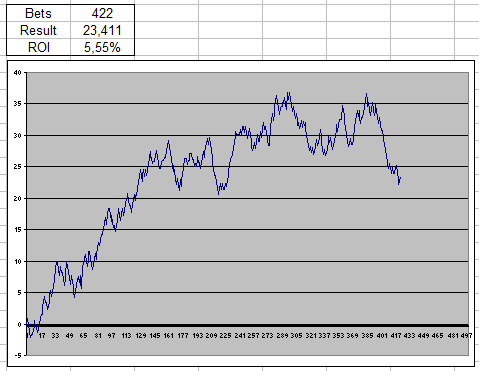 I share many of my pre-game bets in all my preview posts as bold selections which are all counted as 1 unit flat bets. See these just as info and not as actual betting advice. If you do make sure to shop around for the best odds. In total, there were 422 Bets good for +23.411% or +5.55% ROI on all these bets combined.
---
Season 2022-2023 Crypto Bets
| Date | Bet | Stake | Odds | Result | Bookie |
| --- | --- | --- | --- | --- | --- |
| 24/07/2022 | KVM vs ANT O2.5 | 60 USDC | 1.663 | -60 USDC | sx.bet |
| 23/07/2022 | CHA vs EUP U3 | 0.002 BTC | 1.810 | -0.002 BTC | sportbet.one |
| 23/07/2022 | ZWA +0 CK | 700 TRX | 1.800 | +560 TRX | Wink |
---
Crypto & Blockchain-Based Bookies and Exchanges that I'm personally using as they allow anonymous betting with no KYC or personal restrictions...
---
Previous Crypto Bet Results & Record
| Year | Bets | Won | Lost | Push | Staked | Profit BTC | ROI |
| --- | --- | --- | --- | --- | --- | --- | --- |
| 2022 | 56 | 27 | 25 | 4 | 0.115 | +0.0166 | +14.45% |
| 2021 | 4 | 1 | 2 | 1 | 0.0250 | -0.002845 | -11.38% |
| 2020 | 1 | 1 | 0 | 0 | 0.0100 | +0.01271 | +127% |
| 2019 | 59 | 24 | 27 | 5 | 0.5900 | -0.02199 | -3.7% |
| 2018 | 136 | 65 | 64 | 7 | 1.233 | +0.112687 | +9.14% |
| 2017 | 70 | 34 | 34 | 2 | 0.658 | +0.006912 | +1.05% |
| Total | 326 | 152 | 152 | 19 | 2.631 | +0.124074 | +4.72% |
---
---