Centaur: The Mythical Sniper Double Battle Guide w/ Giveaway and more!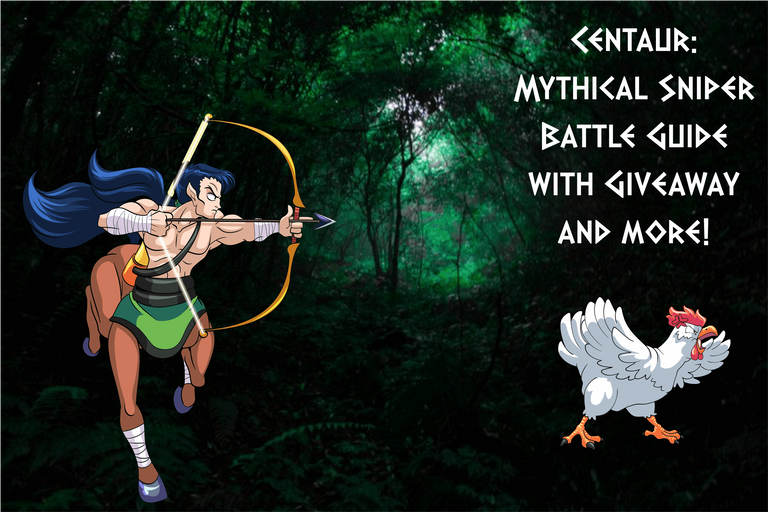 Not playing Splinterlands yet? Click here to sign up and start earning now.
Card Impressions
Centaur, as it is depicted in Greek mythology, is an adequate sniper that can teach us a lesson about how wild the Wild battlefield can be. Due to it being a beta card that is no longer in the spellbook this card is not able to be used for free at this current time. It is a rather nice neutral sniper, however each faction has various similar sniper cards (some more than others) at roughly a similar cost and stat distribution. Not a bad card, being able to be used with any faction is a bonus, but there will be the "No Neutrals" ruleset AND daily quest. So that positive aspect does in fact come with that negative aspect. A good card for 4 mana, but not a player's only card option for developing a solid deck. With 4 health 3 speed and 1 ranged attack with the snipe ability, Centaur is certainly worth a look for most ranged lineups. However, with the variety of cards available, it is definitely also reasonable to go for a non-neutral option of similar cost.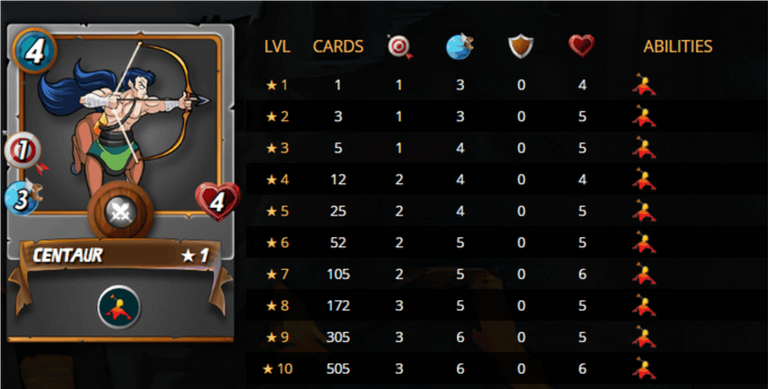 Strategy and Placement: Double Battle
In most situations Centaur will be located in a position towards the back of a lineup, allowing it time to pepper the enemy backline while the Centaur's tank allies take a beating. In my battle located here I placed my Centaur all the way in the back. Yodin Zaku wasn't phased by Mylor and blast made short work of the enemy lineup because of my THREE sniper cards. Additionally, short ranged was a ruleset that was very favorable for my Yodin. The enemy expected magic, there was no magic. This was the outcome. If I had played magic/antimagic (a popular choice at this tier) I likely would have perished. This round was brief, but by no means was a bad play from the opponent. They predicted that I might go with one of the very popular new earth or water magic line ups.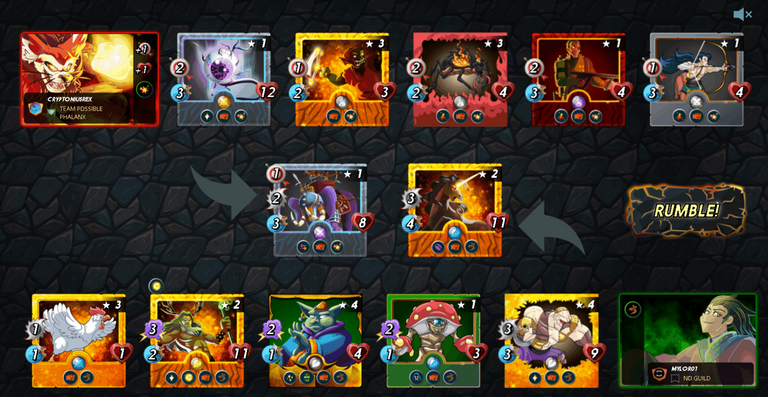 In the battle located here I placed Centaur in the very back again, but this time it was due to the back "fog of war ruleset". Centaur has decent default stats and was worth being put towards the back as a potential opportunity sponge and quick ranged damaged dealer. The enemy falls to the new 3 cost tank for earth from Chaos Legion called Hill Giant.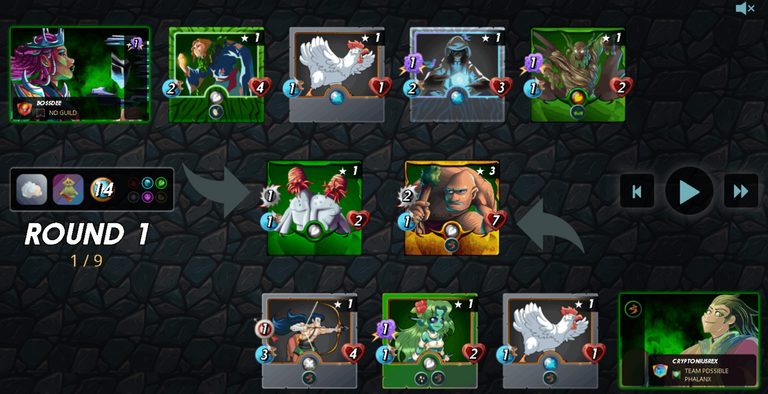 Due to Hill Giant having a rather fair amount of health (7) and a solid melee attack (2) it served well as a first position tank in low mana. That coupled with Wood Nymph lead to my lineup outlasting the enemy who would have been very deadly against a more magic oriented lineup or a lower hp tank. This fight was a close fight, but displays the strength of Chaos Legion combined with older cards. This fight also only lasted a matter of rounds but was a close bout none the less. Even though my unit dies by round 4 the enemy is still overwhelmed, but it does in fact come down to the chicken. A close match that is fun to watch.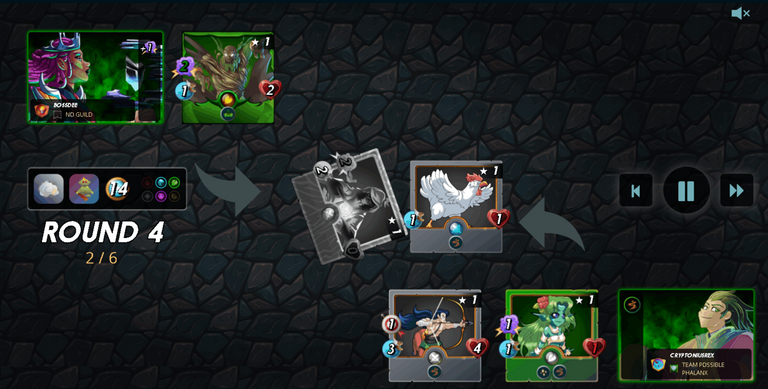 Talking Tidbits and Last Weeks Winner
In Greek mythology Chiron and other Centaurs were masters of archery and the hunt. This is reflected with similar lore in Splinterlands, but much like how Centaurs are a part of more than just Greek mythology at this point in popular culture Centaur is part of every faction more than just one. Congratulations to @squishna for your animated corpse 15 day delegation. May the former spellbook shambler fare you well.
The Mythical Sniper Giveaway
To enter this weeks giveaway for a chance to be delegated Centaur for 15 days all you have to do is like AND comment on this post. One of you will be chosen completely at random to receive the delegation. Are you feeling lucky? Don't forget to follow for more #play2earn content, giveaways, tournaments, and much more!
Keep Summoning and See You in the #Splinterlands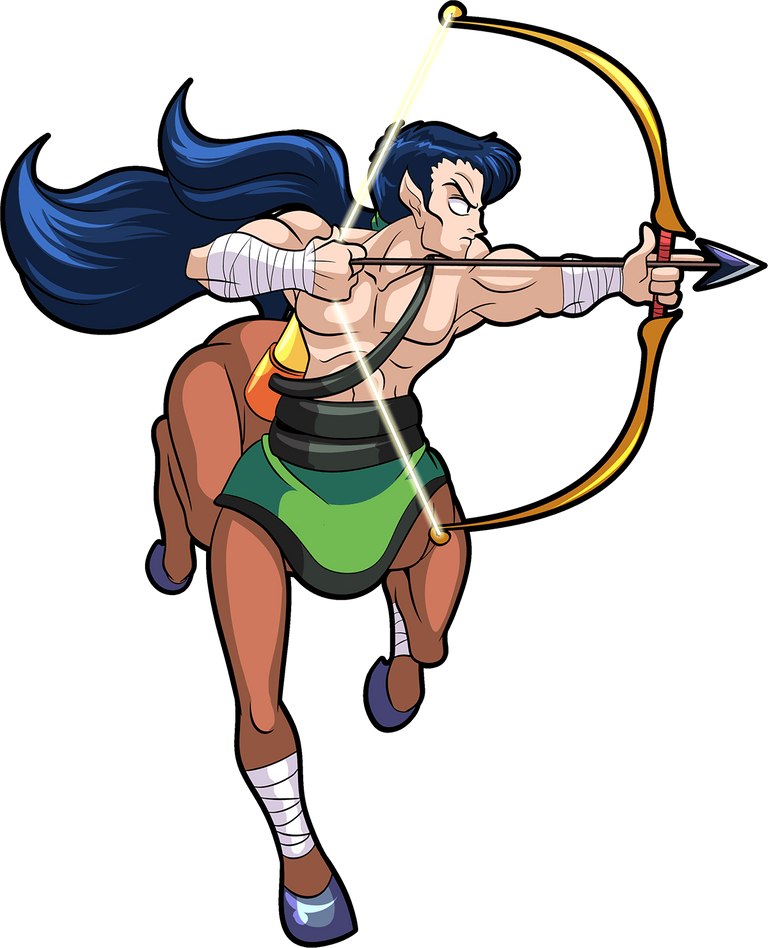 ---
---