CHAOS IS UPON US!: Market Madness, Airdrops, Pools, Bulk Sales, Meta Changes, and a Comprehensive Guide of What to Expect and How to Buy w Giveaway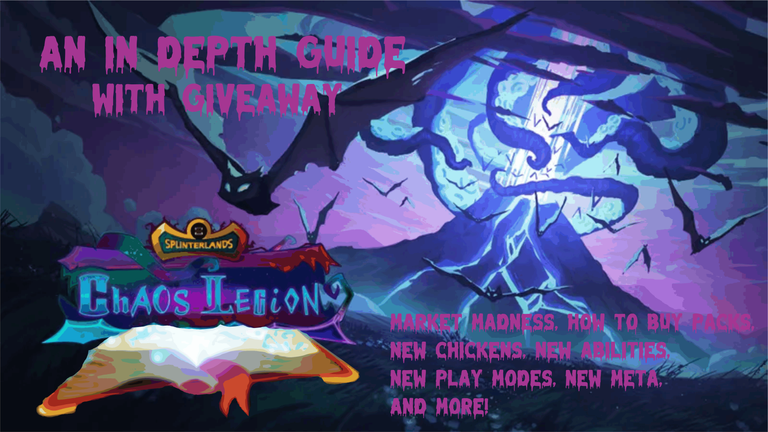 (Image edited fron NFT here via Splintertalk check it out!)
Not playing Splinterlands yet? Sign up here and get a FREE card to help you #Play2Earn now!
Don't Panic: Everyone Can Buy ... But When? How?
Due to many groups and large investors wanting more than 100k thousand worth of packs in this presale there will be large bulk sales after the second wave of vouchers. A lot of you are worried about pack availability or wondering what's happening? The good news is that there will still be an opportunity for packs, and the window of opportunity starts right now. The p2p market currently has these packs available. No need to panic, they are currently readily available. You can get PACKS AND AIRDROP VALUE NOW AND AT ANY POINT DURING THIS SALE. KEEP IN MIND STAKING WILL LET YOU HAVE THE OPPORTUNITY TO GET VOUCHERS AND BUY PACKS FOR 4 DOLLARS STARTING TOMMOROW DIRECT FROM SPLINTERLANDS.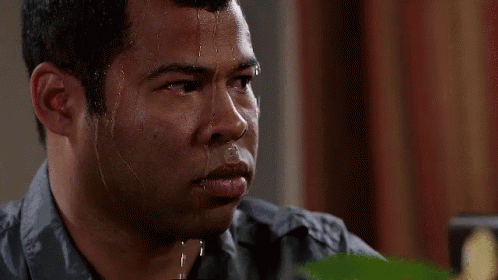 You can also buy packs right now via Marcus Wahl ( @marcuswahl is Monster Market's Creator) at a discount (check out his post here) . Get XCHAOS token that drips you DEC for airdrop value and gives you the pack the moment public sale hits after vouchers wave 2 (check the post here) and the account for the token for XCHAOS and use your own judgment, THIS IS NOT A PACK but the promise of one on public sale under the arranged bulk buy). It IS a pool with real LP rewards based on airdrops etc. in DEC (you CAN WITHDRAW BY SELLING THE TOKEN). Don't forget to think about the possibility of lost returns as mentioned here, but this is a legitimate pool you can withdraw from and it has a fully fledged token so that it is a verifiable and checkable stat on the blockchain and it can all be managed as a pool NOT A PLAYER ACCOUNT. This is a pool for smaller investors dividing airdrops in a fair manner. The Token is named XCHAOS and for more info check them out here and on their account here to see their info yourselves and make your own assessment. Marcus Wahl has run pools like this before with good results so far, check out the details here to learn more about this other option available through him also.
There will also be a flood of the readily available packs on the p2p market and a likely varied price gradient during this presale period too (I am sure some DEALS are to be had here for those who watch). Everyone will be able to get packs if they wish by the time the sale in it's entirety is over, when and at what price is the question.

Tiny Tutorial: Buying Chaos Legion as a Small Investor
Currently you can buy chaos legion packs (not XCHAOS token, this is different as mentioned above) on hive engine, atomichub, and other exchanges. Marcus Wahl (Monster Market founder) is offering a sale on packs also (one of the top 6 buyers in the doctor blight presale) and has held to his word with previous pooling and payout efforts and is currently running a tracked pool here. Between the pack sale Marcus Wahl is doing, XCHAOS token, and the soon to be ripely populated p2p market where there will be many more packs available. The little buyer who hasn't had a lot of stake in the game CAN GET THEIR PACKS. The longer you wait the longer you risk a rushed sellout on opening day, but it may not sell out on opening day either. Only time will tell, but the window of opportunity begins now. To buy packs on hive engine or buy the XCHAOS token you simply have to "deposit" your HIVE to hive engine and then buy the XCHAOS token [here](https://hive-engine.com/?p=market&t=CHAOSor the ACTUAL pack token here Keep in mind that the actual pack DOES NOT INCLUDE AIRDROP BENEFITS but you do get a pack READY TO OPEN. This process displayed in the images below. These prices will be at whatever rate the players choose to set. Marchus Wahl is running a pool and XCHAOS token is also running a pooled token for airdrop value. These may not be readily openable packs during this presale you need to check their token details via the provided links. Use your judgement, but they are going about it in the most legitimate fashion and offering REAL pooling WITH WITHDRAWAL and readily available benefits. The images below outline the process of depositing to buy via hive engine. Here is the link to buy packs plain old packs from another player, here is the link to buy the legitimate XCHAOS token with retained airdrop value. There is also the alternate option available via Marcus Wahl here. No one has to miss out. Atomichub is another easy to use ctypro market to buy these Splinterlands assets.




Little Guide for Big Buyers
So you want to buy a lot of packs? Thousands maybe? Maybe much more? This second phase of SPS staking mechanics hinders mass buys like that directly from the store. How can I buy this many pack? One solution is simple, periodically buy the market low for packs. However, this requires some time and attention to the market, thankfully there are other options. If you want OVER 100 thousand USD worth of packs you can arrange your buy via fiat or crypto transfer (whichever can be arranged depending on what sort of investor or pool it is). This reserves you that many packs from the Splinter lands "promotional reserve"(for contests etc.), only to be taken from the main sale pool after that is depleted (it may already be). To arrange a large buy like this you need to contact the developers directly via discord or telegram as it is likely paypal or crypto may not be an effective means of moving funds (logistically there can be issues and until this can be streamlined there needs to be set aside a variable preparation time to receive that sort of fiat transfer depending on region). In short it can be complicated. If you plan on investing UNDER 100 thousand USD seriously consider directly buying them from Monster Market's creator, the general p2p market, or through XCHAOS token (links and information above in Tiny Tutorial). All of these options yield great value and are viable ways to be opening plenty of packs by the end of Chaos Legion. For buying lesser amounts of packs in chunks use the methods noted in the section above, just buy larger quantities from p2p markets. Wax on atomichub is another easy marketplace for Splinterlands assets to consider. Keep in mind buyers, there will be SOME opportunity for packs in the public sale but it's all speculation at this point.

Why Bulk Sales? Logistics, Legality, Curious Complications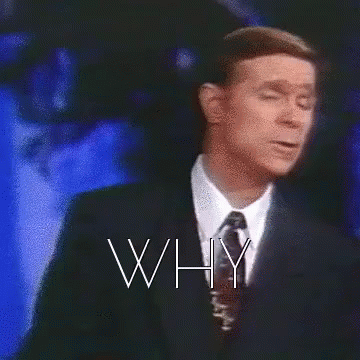 I too wish for the packs on sale during opening day where EVERY PLAYER ,large and small alike, clamor after the store keeper's prized cards and decimate his stock of packs within those first few hours or days. The issue lies in the fact that larger fiat direct buys (much larger than expected) are wishing to spend LARGE amounts on packs and fund transfers that large aren't instant and sometimes need to be routed through various places to get where it needs to go. I expect there will be different measures or rules in place by the time of the next pack release to anticipate these sort of potential buys and WITHOUT having to do bulk pre-sales in the future. This dev team is dealing with hurdles everyday to try and keep everyone happy, it's a hard job. However it is understandable why the pack sale is like this at the current time. It's mostly a red tape issue with fiat and it's not whales wanting to "take it all" or the devs arranging "shady deals".

Why a bulk presale? In short this is to motivate buyers to use large amounts of fiat in large bulk payments, this will provide more money to deal with the games growing developmental problems and aspirations addressed and advocated by the community and to hire a larger team (bots being a common one to mention for example). Many professionals don't work for crypto currency and that is fair for the caliber of developers we want on this team, right? If I were a professional in whatever field I may not be interested in my salary consisting of crypto currency. It is fair to want the trustworthy "coin of the realm", but some large investors want to be into crypto. And they will be into crypto in a big way with Chaos Legion. The reason behind bulk sales being done this way also is also in part due to the fact that liquidating and transferring that large of an amount of fiat to a known cryptocurrency associate comes with restrictions and fees depending on your part of the world (bummer). So if this amount of money is to be negotiated for this sort of deal it can be surmised that said buyer would want everything to go smoothly and to get his packs. Is this preferential? Yes, but it's impossible to make everyone happy and this action puts us in a grey area where everyone can still get a piece of these sales.

Now let's talk about the boons for the little guy arriving in Chaos legion and how this bulk presale DOES NOT mean there won't be the opportunity to get packs for smaller buyers. In the mainsale there will still be a public sale with a gargantuan amount of packs available. How long will they last? It's anybody's guess. Some think minutes, others think days. I myself expect there to be at least time on the same day to buy some packs, but you better have some credits pooled for your moment. Chaos Legion might not last too long, but here is the good news: There's no need to panic.
There are COUNTRY AND REGIONAL LAWS RESTRICTING TRANSFERING FUNDS TO A CRYPTO NETWORK ON THIS SCALE FOR MASSIVE BULK BUYS. This likely takes some circumventing to have the funds transfer safely and legally. I'm giving everyone involved the benefit of the doubt, no one was ready for this and all of the unexpected global red tape tying everything up requires the developer team to roll with the punches. However, after this massive upswing in funding we should expect numerous issues to be solved by the time the next expansion rolls around.
Perhaps there will be an OFFICIAL Splinterlands pool for packs instead of XCHAOS taking it upon themselves to assist the community or Marcus Wahl with his 3rd party pool here. I also suspect a massive solve for bots is also on the way (Check the meta section below for more). There will be the capability to host large AND small buyers equally upon pack main release for the expansion after this one. This scale of investment won't be a first next time, and I think they will arrange a viable solution for the future. Land is just around the corner after all (at last!), and there might be many months of handling and adaption to deal with before ANOTHER release of cards can be even considered.
This game has hit a lot of "firsts" and has seen many unprecedented things in it's brief history, and thankfully this sale and presale has space for everyone. The sections below talk about the upcoming meta, what happens with bots?, and more of what is to come in the new Chaos Legion expansion. In my personal opinion the Chaos Legion pack release so far has been an overall success. The devs have been working hard to bring us balanced cards and game changes that keep the game engaging and fun. Keep in mind voucher presales benefit EVERYONE who has stake in the game, quite literally. You all get to buy and open these packs before the market is saturated. Everyone can get packs this time around, the question merely is: how will you get your packs?

New Abilities, New Modes, New Ways to Earn?
If you aren't already aware, Splinterlands will be implementing the Wild and Standard rulesets. Wild being EVERY card available and Standard just being those printing(ed) within a certain time duration (Seasonally akin to Hearthstone and other card games). This developmental change raises a few speculative questions.
What will earning look like for Wild and Standard?
It hasn't been released as to what modes will earn or how much (also land is still inbound). My guess is both Wild AND Standard will be good places to earn. It is likely most players will migrate to the Standard pool of rewards to have an "even playing field" with everyone else when Chaos Legion arrives. This would mean there is likely to be a greater PER WIN DEC rate for playing in Wild as it will be more difficult and attract less players wanting to deal with the way the new meta interacts with older ones.
Where Should I Play Wild or Standard? Which Will Earn More?
We don't really know. Wild will have a bigger pool of players OVER TIME. Since it will be a separation of mostly Alpha, Beta, and reward collection holders with newer expansion holders for the current time, we can expect to see massive division in player base. This separation will lead to a larger pool of players wishing to use their cards in Wild AFTER they leave the Standard rotational pool , however UNTIL that they will want to play against players on equal footing and with less extensive collections. Wild currently being the smaller estimated pool.
Will Wild always have fewer players?
At the start my guess is the Wild format will be fewer collections vying for supremacy, but likely each player getting tasty rewards in the process also. The earning pools and their numbers are all speculative, but it is highly likely that all of your Alpha and Beta cards will retain value once the official update is here and it is likely over time that the wild pool will accommodate a greater number of players once this season's cards become Wild. At least at the start Wild will likely see less players and overall greater rewards than Standard, but overtime Standard will be a smaller pool once players have built a collection in this Standard meta and then their collection LEAVES Standard (again this is speculation we don't know until the season release).
Where Will Bots Go?
Bots are most likely going to go to Standard as that is where their Spellbook cards will have the most utility as they will no longer have older meta Spellbook cards to exploit, making Wild a hard place to be a bot.
What do these new abilities mean?
Chaos legion offers a plethora of new abilities that affect the Wild AND Standard meta drastically. In the section below I will discuss what each ability means and how it stands for both metas. To check out @flauwy s post with each card revealed click here (subject to change but worth checking out).
New Abilities, but Chaos Reigns Supreme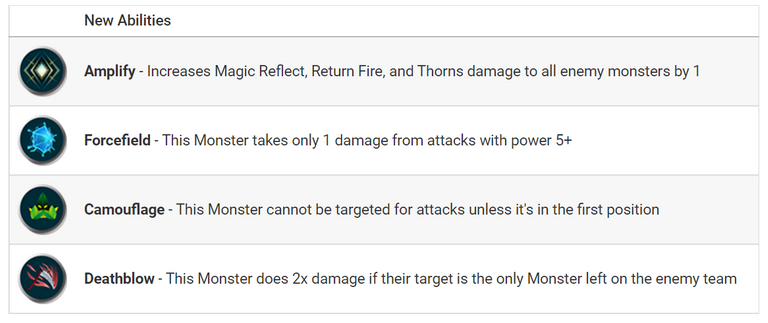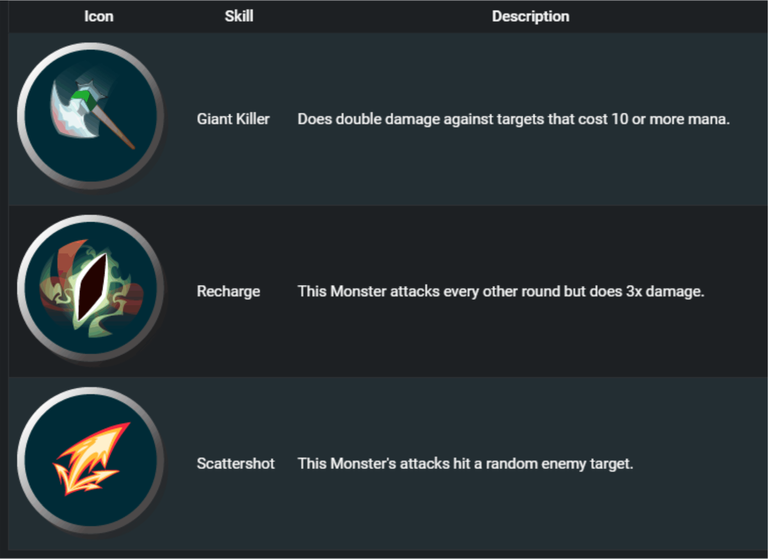 In the images above you can see a description of the new abilities that are available in the Chaos Legion expansion. Numerous abilities are countering large attack(er)s and dealing large attacks (these situational abilities are forcefield, deathblow, and giant killer). Aside from these situational abilities there are more constant abilities like amplify, camouflage, and scattershot which are active regardless of damage amount being dealt, unit cost, etc.

Review of Meta: Constant Abilities
Recharge: Cards with this ability attack every other round but for 3x the damage. This ability will allow the ONE SHOTTTING of classic Llama pairings utilizing various cards in this expansion. The addition of forcefield also counters this ability. This will lead to more rock paper scissors play with forcefield in Standard play. Another counter will be buffer cards (like the fiends). In Wild play this ability will likely see usage too but will have a few ways to counter it in this card format with greater variety.
Scattershot: This monster attacks a RANDOM opponent. If not in position one this creature strikes a random backline creature (I'm assuming taunt takes precedent in this situation). This ability is going to allow for some chaotic gameplay during this season, certainly spicing things up. This spices up both Wild AND Standard
Amplify: All reactive damage abilities (thorns, reflect, return fire, etc.) deal plus 1 damage. This will allow for the materialization of various lineups with highly amplified reactive damage. In both Wild AND Standard
Camouflage: When this card would be targeted, target the NEXT viable card instead. This ability is VERY strong in either ruleset, but will see counters in both Standard and Wild. In Standard you have Scattershot to unexpectedly hit a camouflaged unit, in Wild you have a lot of cards with blast that can hit a camouflaged card as a secondary target.
Review of Meta: Situational Abilities
The Situational abilities are not to be underestimated either. Even though they only activate when specific conditions are met, if those conditions are met, the buff is incredibly strong.
Forcefield: Attacks of 5 or greater against a creature with this ability will deal 1 damage instead. This ability is strong in any game mode, however in standard this will see a lot of play to counter overwhelming burst caused by Recharge. And countering Llama Kron and last stand etc.
Giant Killer: If an attack target costs 10 or more mana a creature with this ability deals DOUBLE damage against it. This is a VERY STRONG ability, but only when it's active. If the enemy costs less than 10 this ability DOES NOTHING. This will be used againt "anti-giant" mana cost tactics. Like Kron for example.
Deathblow: If the target is THE ONLY enemy unit a creature with this ability deals DOUBLE damage against it. This ability is very useful in last stand scenarios and against large mana lineups after the backline has been picked off. This ability does NOTHING if there are more than 1 unit(s) on the battlefield.
Overall these abilities simultaneously endorse the chaos that both the story and visuals of the new expansion emote, but also allows for many cold and calculated plays and counter plays. Chaos Legion will be an interesting time for all of us. ALL of these abilities interact with current cards well, in both Untamed and the Alpha/Beta sets. I'm expecting to see many interesting plays and combinations over the coming weeks.

More Chaos, More Variety, Worse Bot Earnings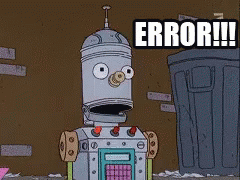 By adding more RNG and situation dependent abilities bots are becoming worse and worse forms of earning, especially now that Bronze III earns significantly less than before AND the Spellbook will use these new meta cards. This also means in the Standard meta bots will be much less likely to win an engagement against a HUMAN player, as the bot would need to calculate various additional factors that makes having a winning bot exceedingly difficult. In my opinion botting is not the best method for earning at the current time, and there are better uses for your assets. However, bots fighting bots will still bleed the pool. The bots will likely go somewhere mining credits (because it's something) and making Novice and Bronze an autonomous meatgrinder. Getting past these bots will be easier than before and they will likely MOSTLY be in the standard pool as that is where their "Spellbook setup" will be the most effective. Chaos Legion's variety, situational abilities, and RNG in and of itself influences the viability of bots in the upcoming meta and thereafter, making them less viable. The splitting of players into 2 pools further separates bots and their earning potential also. Players will play the cards better, and the passive earning from bots is less and less worth it (less now than ever). With the way the market is, renting is much more viable and adds value to the card market and your wallet. That's enough talk about bots and predicting where they might end up (topic for another post). Let's talk about the very real and very sought after cannon fodder of the new Standard meta and how they will change the way we play. The legendary fiends have arrived.

The Fiends Cometh: The 0 Cost Legendary Fodder Cards
These fiends EACH offer a unique buff for your team or debuff against the enemy. Each fiend essentially is a "meta catalyst" for whichever splinter it occupies. A 0 cost buff/debuff card will be seen for the value and power it is once enough fiends are printed. The only other alternative is the WILD chicken. These guys are THE 0 cost spacer for the Standard meta as of writing this post. Only available via these Chaos Legion packs or the p2p market once minted. Even for just being a 0 buffer these cards are incredibly strong, think of the mighty chicken. These are THE ONLY current 0 costs for standard play. They will be sought after indeed.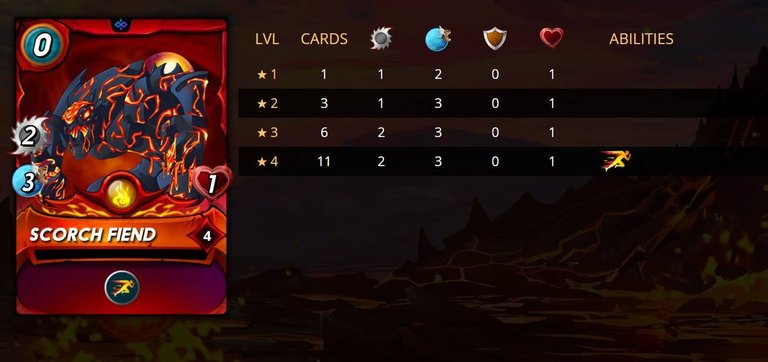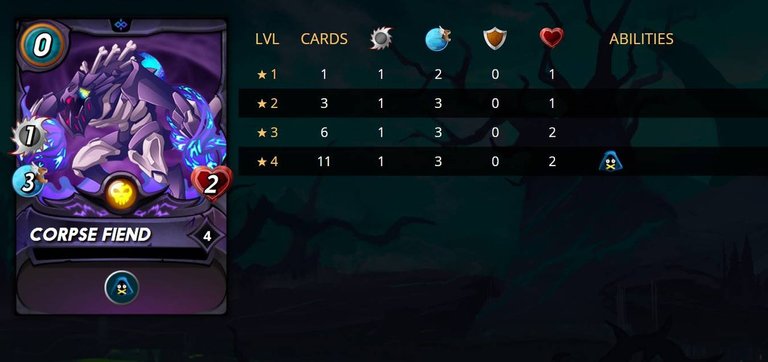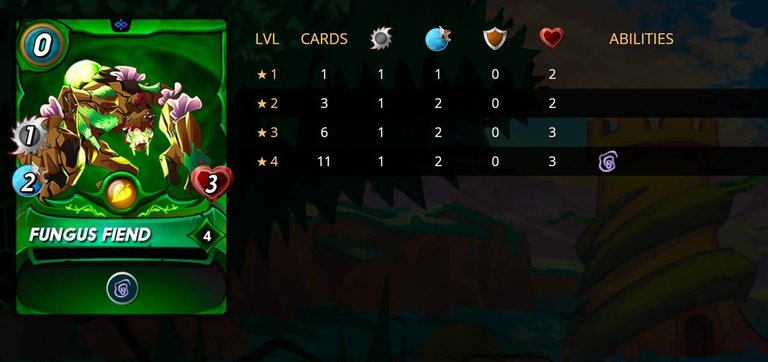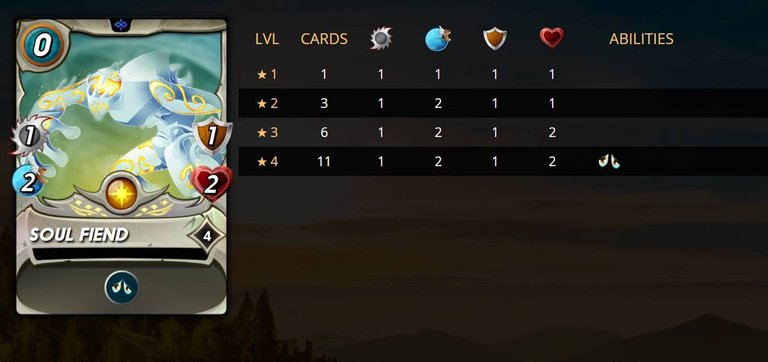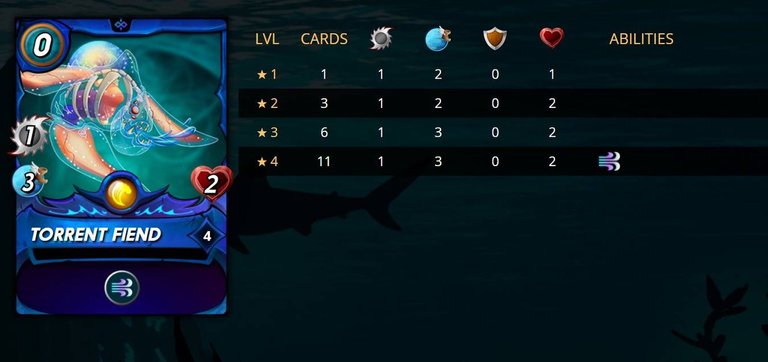 Market Musings: Chaotic Card Prices
It is likely we will see prices for older cards fall while newer cards rise, despite both likely retaining serious value well beyond what they are worth now after land and the Wild/Standard division are implemented. Standard is where most players will be trying to stake a claim so newer cards will be purchased a bit more. Older cards will have HIGH collection power and be really crucial for Wild in the current meta which will have a small group vying for rewards (older cards will be necessary to progress to higher divisions against these collections). Or ALL of these cards will be needed to work land in an update coming to the game relatively soon. My recommendation is to not let Chaos Legion pass you by, this expansion will be the harbinger of many interesting updates as of yet to be rolled out. KEEP IN MIND STAKING WILL LET YOU HAVE THE OPPORTUNITY TO GET VOUCHERS AND BUY PACKS FOR 4 DOLLARS STARTING TOMMOROW.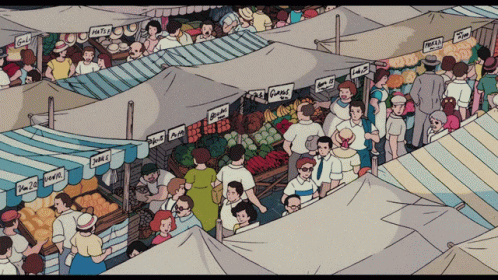 Talking Tidbits, Giveaway, A Thanks To the Developers
I'm happy with the devs performance so far. If they continue and improve and adapt to the success that they have on their hands there are great possibilities in the future. Huge thanks to all of them for working so hard despite receiving resistance from a portion of the player base regardless of what decision is made (me included). In a separate post (coming soon) I will get more into the prospects of the future unrelated to the card parts of Splinterlands as highlighted via town halls, current developments, and AMAs. The developers have a cool roadmap, and some out of the box ideas. I myself am excited to see what is to come. We all are a part of it, buckle up.
To enter this giveaway merely like AND comment on this post for a chance to be delegated a lvl 1 Brighton bloom for 15 days. Fear earthquakes no more! A must for any battle with that ruleset and playable in BOTH of the upcoming metas for the dragon faction. Don't forget to follow for more content, giveaways etc. Congratulation to @aiblaze on your 15 day delegation of a rusty android. A great magic reflector. May it fare you well.
Keep Summoning and See You in the #Splinterlands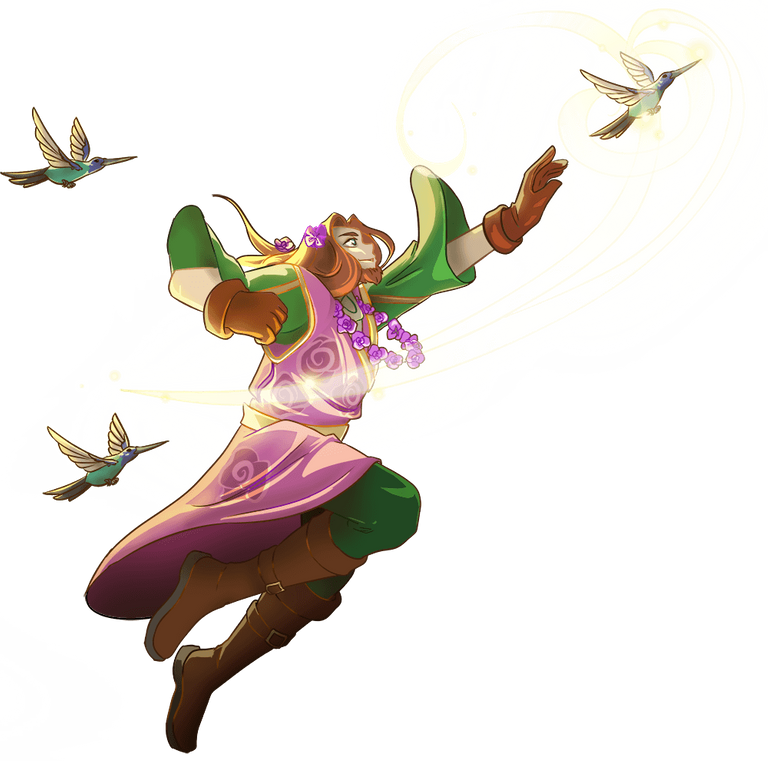 ---
---