We went to our first NHL hockey game (Columbus Blue Jackets vs Buffalo Sabres)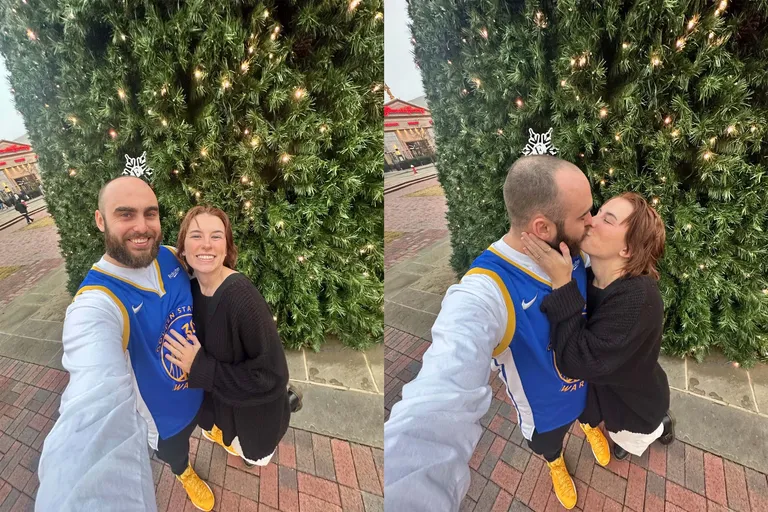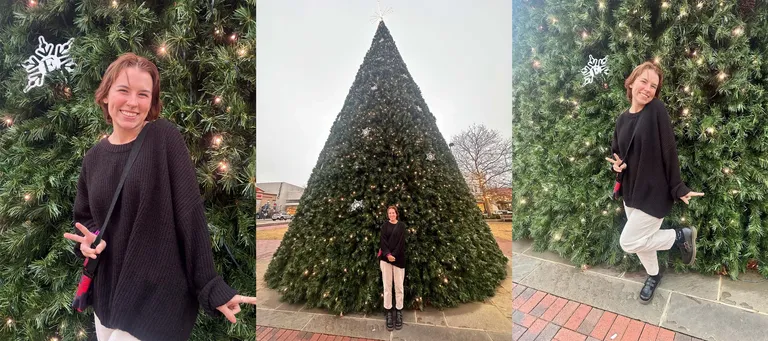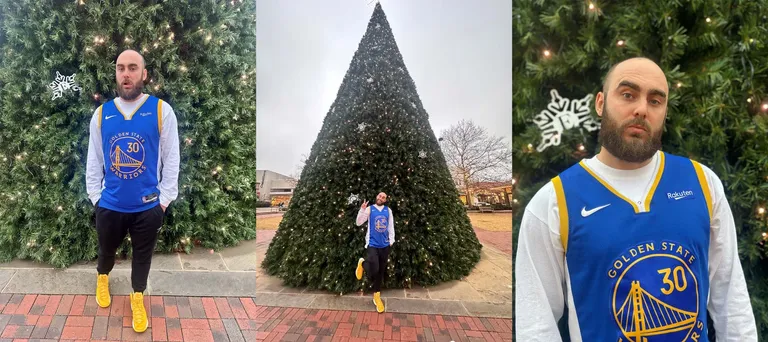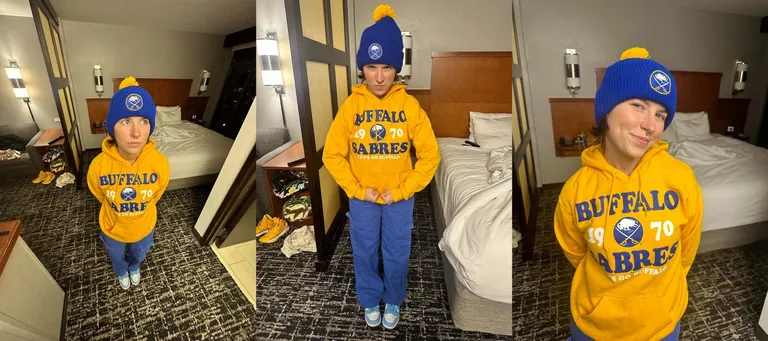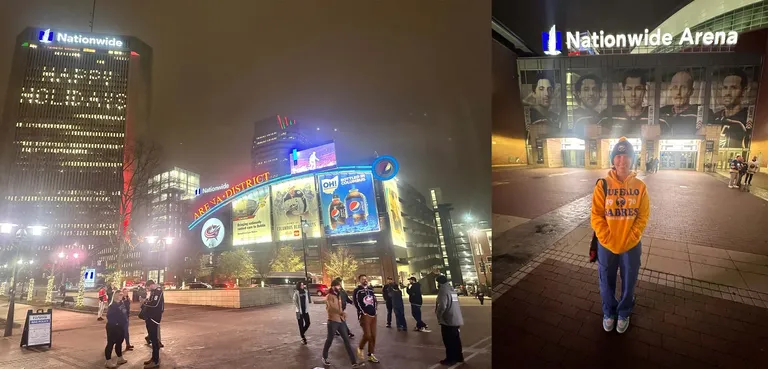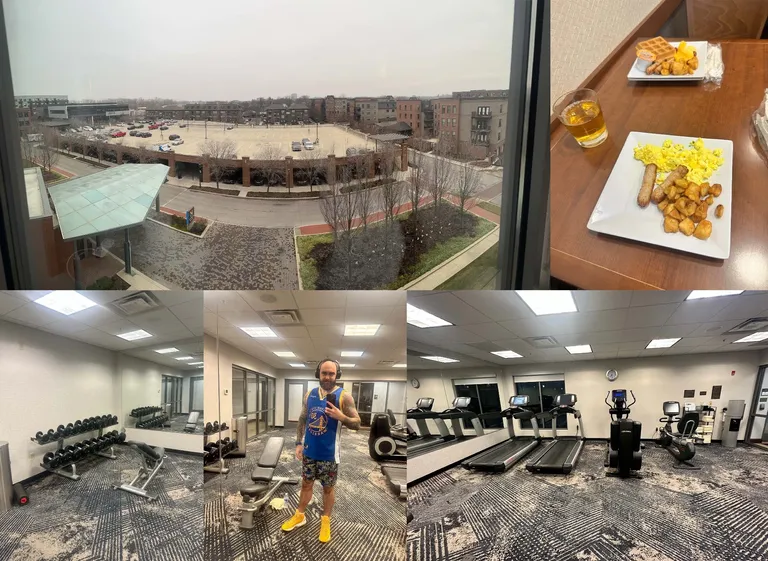 @flowerbaby and I recently took our first road trip in several months. We have had this one planned since early September. Believe it or not, it was her idea for us to both experience our first-ever NHL hockey game. We purchased tickets to a Columbus Blue Jackets vs Buffalo Sabres game and then booked a hotel nearby and waited patiently for the Wednesday, December 7th date to arrive.
We were both pleasantly surprised by the fact that our hotel was absolutely amazing. Sometimes you pick a good place and other times it sucks. This happened to be one of our favorite hotels that we have ever stayed in. It was about 5 minutes from Nationwide arena. It was brand new and located within a little village full of new condos and a few businesses. There was free parking unlike most places downtown. The room was awesome and it was our first time seeing a hotel that had Google Chromecast on the tv. There was a well-equipped gym and indoor pool. Then we also were able to enjoy a yummy breakfast that was included the next morning.
This trip wasn't just about our hotel though, we came for some hockey action. Once we checked in, we went out for dinner at Cheesecake Factory. Our food was great and we had plenty of leftovers for later after the game. Before we left the restaurant, we took some photos of the massive Christmas tree outside. By the time we finished, it was nearly time to leave for the game.
Our drive to the arena was quick and we found convenient parking quite easily. The Arena District was a part of Columbus that neither of us had ever been to. It was a really cool little area and it was mostly walkable so we didn't have to deal with a lot of traffic.
We arrived at the security area of the arena and started to see signs that said no bags allowed. @flowerbaby of course had a very small purse with her, so after getting turned away at the door we had to walk all the way back to the car to leave her bag. It was pretty cold outside too, but we managed and eventually got back and were able to go inside finally.
We were pretty psyched to find out that our seats were basically perfect for what we wanted. We were right in the middle of the ice and up above the lower level. Our seats felt like we were on the edge of a mountain. We had an unobstructed view of the game and were able to see everything. We thought and also heard a few nearby season ticket owners say that they prefer sitting up higher rather than down low and behind the plexiglass.
I had probably never watched an entire hockey game in my life. I've seen some before and played some NHL video games over the years, so I knew how the game is played at least. Otherwise, neither of us had any knowledge about what was about to happen. Hockey isn't always full of goals, but we got lucky and were treated to a total of 13 goals that night.
The reason we picked the Buffalo game is that @flowerbaby has some family from Buffalo, NY and she likes their teams because of that (Bills included.) Both teams were at the lower end of the standings, but Columbus was the worse team of the two. This especially showed during the game we were lucky enough to be at.
Buffalo had a crazy first period and went up 6-0. Their leading scorer Tage Thompson scored 4 goals in the first period alone and 5 total by the end of the game. Both of these stats got close to a few all-time NHL records. Columbus eventually scored some goals, but by the time they did many of their fans had left pissed off. The score ended up being 9-4 and Buffalo won, which is what we both had hoped for. We loved seeing some hockey but did think it lasted a bit too long. At least we got to see plenty of goals and even a couple of scuffles between the two teams.
It was late by the time the game ended, so we just relaxed at the hotel. I somehow managed to get up super early like I always try to do when I'm back home. This meant I had plenty of time to get tested out of the gym downstairs before breakfast. I spent about an hour doing an awesome shoulder workout and some cardio. There was literally nobody else in the gym but me. This is probably the first time I've ever been in an empty gym, I liked it a lot.
I went upstairs to grab @flowerbaby after I finished. We both went down to eat our breakfast soon after. After we filled our bellies and went back up to the room and got ready, we both didn't want to leave. We liked this hotel so much that we joked that we wish we could live in it for a few weeks. Sadly we had to go.
We stopped at a few more places before we went home, but weren't in Columbus all day. Eventually, we had to drive back home, which was just over 2 hours and not too bad of a drive. As much as I love going places, I'm always happy to be back home.
I hope you enjoy some of the photos from our road trip and first NHL game.
---
For the best experience view this post on Liketu
---
---