Midweek Run - 11km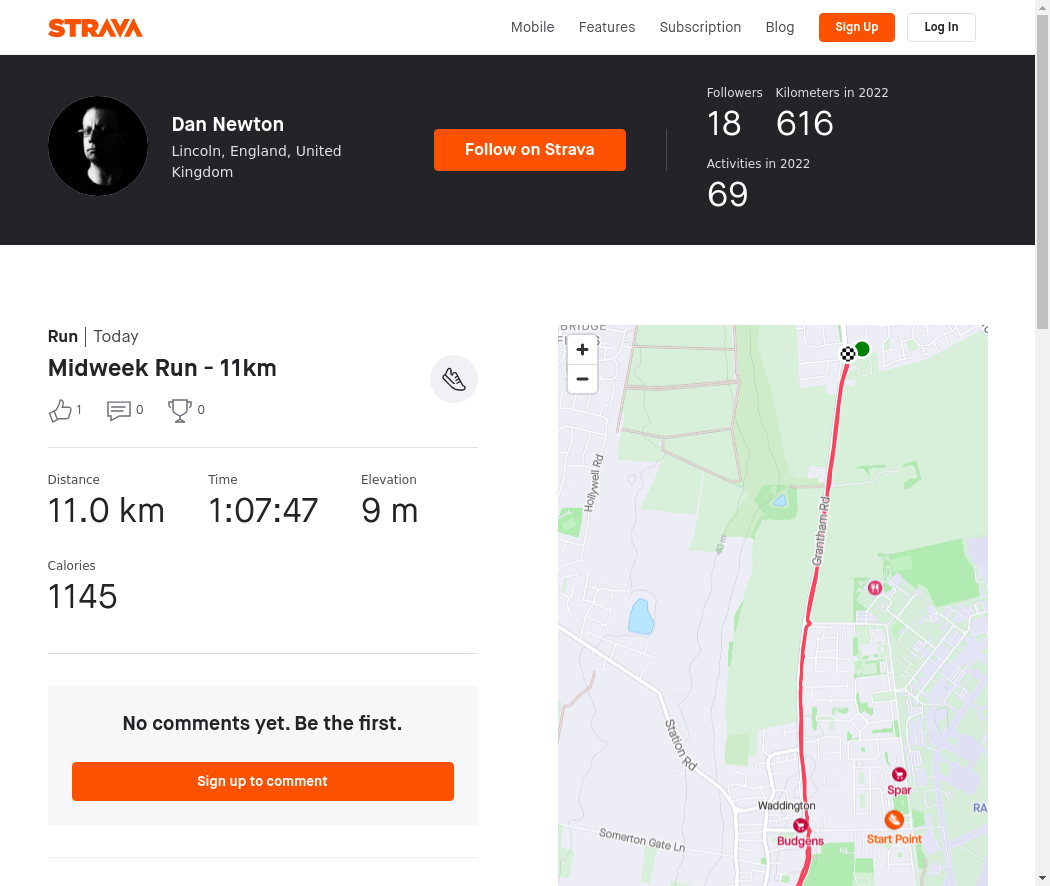 dannewton just finished a 11.02km run, that lasted for 68 minutes.
This run helped dannewton burn 1144.7 calories.
---
Description from Strava: Just a quick post today...
Made the most of working from home today, as it meant I was able to head outside within a few minutes from logging off from the laptop.
The weather was cool and dry, and the run was comfortable. I chose to do an easy 10km, and headed down the A607 through Waddington and to Harmston. This time I did run a little loop around Harmston village, which was nice enough, and added almost 1 more kilometer to the run.
With the nights drawing in, I don't particularly want to stay out too late, and even tonight as I finished the session tonight, the sun had almost set. In a few weeks I'm going to be running in the dark, which will limit the routes I can use (as not all the roads here have street lights).
I can run loops around my village, but its kinda boring, especially if I try to do a longer run. Will need to plan ahead to see where else I can go that is both local and on a main road too.
and if that fails, then guess I need to try and dig out my headtorch!
The weeks training is going well, 2 comfortable 10k's completed, and then on Saturday I hope to do the 'standard' half-marathon route again... but backwards this time lol
---
If you would like to check out this activity on strava you can see it here:
https://www.strava.com/activities/7957914395
About the Athlete: Living in the UK, I am an intermittent Runner, but always striving for more consistency. When I'm not training I can be found photographing insects or listening to really loud angry music (which is the best type of music obviously!)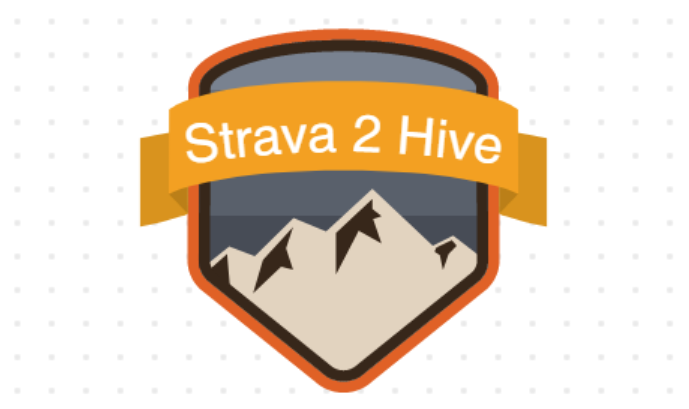 This is an automated post by @strava2hive and is currently in BETA.
---
---