Long run - casual 10k
I just finished a 10.204km running that lasted about 1hh:3mm:4ss !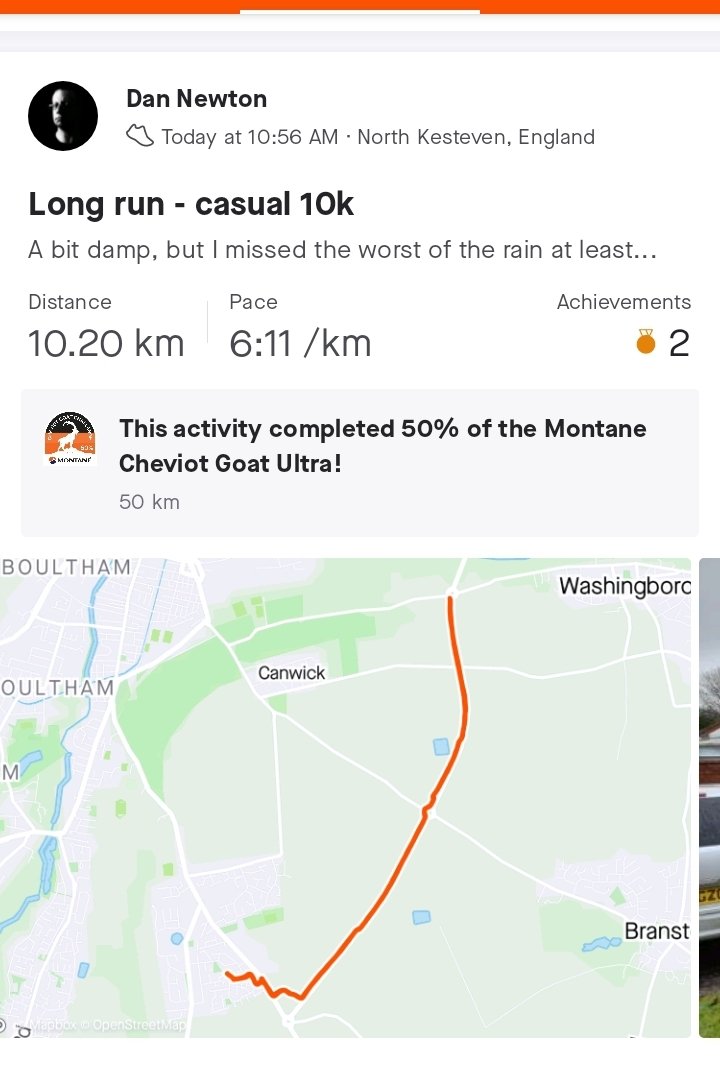 TL;DR - A bit damp, but I missed the worst of the rain at least...
Time for the standard 'long run at the weekend' run. I meant to go out yesterday... but I walked home from work on Friday Night. It took me 1 hour and 20 minutes, which isn't bad for 7km. And as a rule I enjoy walking anyway, and its definately better than sat around waiting for a bus lol. Yhe only problem was I hadn't planned to do it, so I walked home in my work shoes, and they promptly gave me blisters.
Not fun.
So yeah, I took an easier day yesterday, and gave my feet a chance to recover... and they were much better today so I laced up my trainers and headed out. There is plenty of rain round today, but at about 10:30 it started to ease up so I took my chances and went for it. Todays run was 10km, which is a nice round number, and at a gentle pace it takes me about an hour to complete it. Slow and steady and all that due to it being the 'long run'... its all about getting the distance.
I took the usual route out along the bypass, out past Branston and down the hill towards Washingborough. And then I turn round and go home again back up the hill. The hill isn't particularly steep, but it is a very long gradual incline. Fortunately a strong North Wind helped push me up it haha. Coming back past Branston the rain started to worsen again, but at this point I was only 15 minutes from home, so just put my head down and got on with it.
Just having some lunch now while I write this post (a cheese sandwich, its not very exciting) and then shower and I can crack on with the rest of the days jobs. Today is ironing, wrapping xmas presents, and maybe editing some more images if I have time...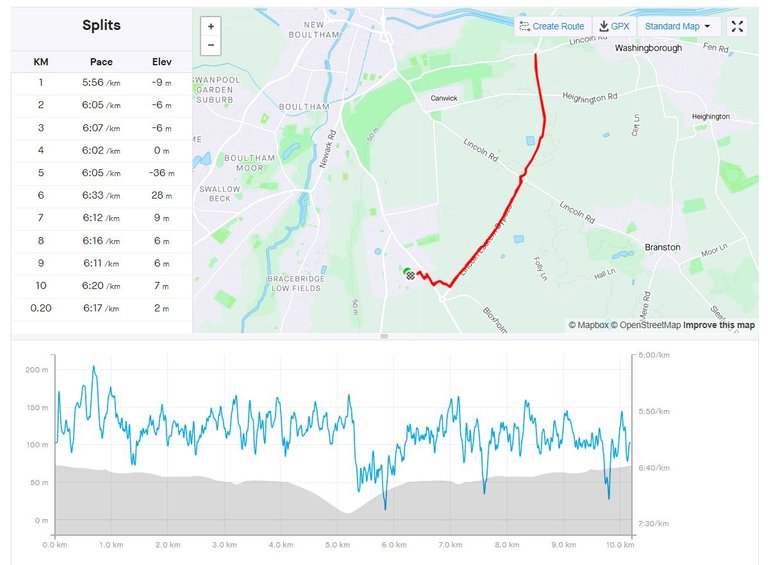 Check out some detailed info at my EXHAUST page
Join me in testing out EXHAUST!
---
---