Introducing DFS Mafia (DFSM): The Next Generation Daily Fantasy Sports Platform
Hello Hive and #SportsTalk community, we're thrilled to introduce you to DFS Mafia (DFSM), a hybrid daily fantasy sports platform that is changing the game in the fantasy sports industry. We're a startup with big ideas, and we're bringing innovation never seen before in the fantasy sports world.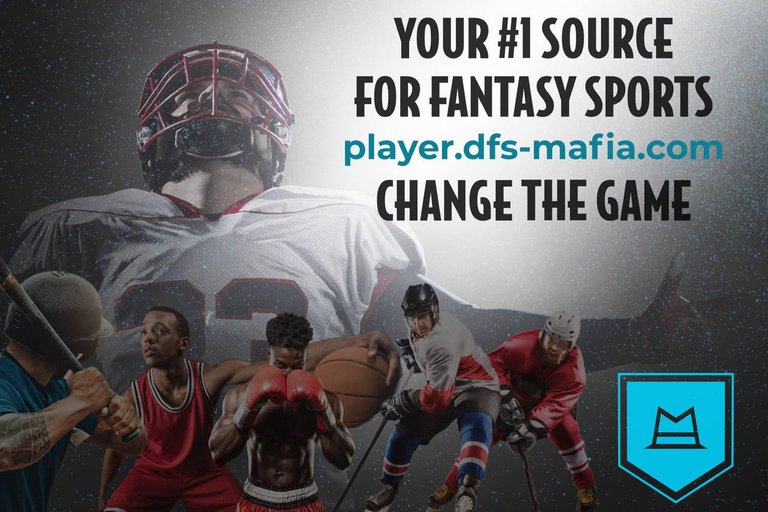 Our team consists of seasoned DFS players who strive to break the mold when it comes to the user experience and platform capabilities. Our contests are currently set up in an easy and fast player prop style, but we plan on expanding our contests to appeal to every level DFS player.
We're also proud to announce that we have partnered with some of the biggest names in the sports industry, including NFL pros Damarious Randall and Devin Street, MMA Hall of Famer Forrest Griffin, NBA champ Mo Speights and many others. These partnerships enable us to leverage their connections in the sports world while working alongside our team members.
DFSM raised nearly half a million dollars in private funding and are proud to announce we are a zero debt company. Incorporated out of the state of Delaware and represented by one of the largest legal teams in the fantasy sports industry.
DFSM is more than just a daily fantasy sports platform. We have our own deflationary crypto token on the BSC network that will be soon integrated into our platform. We're also about to release our own NFT marketplace, where users can buy sports-related NFTs. By integrating cryptocurrency and blockchain technology into the platform, DFSM is tapping into the growing popularity of these unique digital assets and providing a new way for sports fans to connect with their favorite teams and players.
DFSM fantasy sports platform is currently operating in 22 states for paid contests, including Alaska, California, Florida, Georgia, Illinois, Kentucky, Minnesota, Nebraska, New Mexico, North Carolina, North Dakota, Oklahoma, Oregon, Rhode Island, Texas, South Carolina, South Dakota, Utah, West Virginia, Wisconsin, and Wyoming. We also have a free version of the site for worldwide users that allow anyone to enter contests for free to win prizes!
We're excited to bring innovation and a unique experience to the traditional world of fantasy sports. Join us and be a part of the DFS Mafia today!
https://dfs-mafia.com/
DFS platform: player.dfs-mafia.com
Posted using SportsTalkSocial
---
---