Fitness: The Temptation of Taking A Break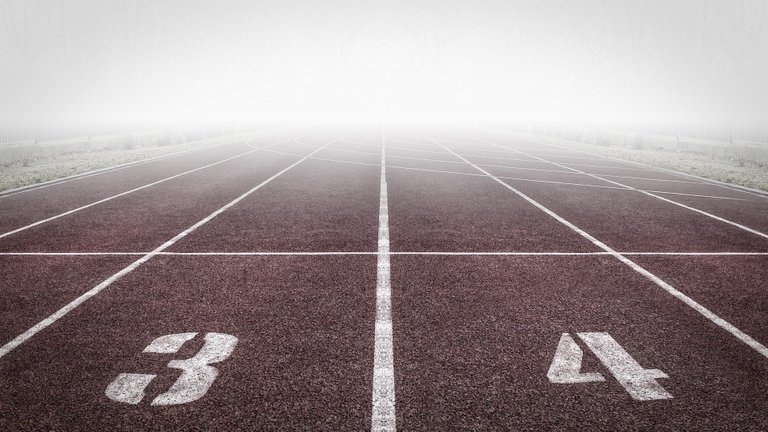 source
I didn't run today. It would be the first time in a long time that I would be missing a weekend run while healthy and not encumbered with a full schedule. While it isn't impossible for me to still lace my boots and go for a 'quickie' run, am pretty sure there will be none of that today.
The time was instead channeled to one indoor activity that I've neglected for a couple of months now - Book reading. Since I got serious with Hive, combining content creation, work and sharpening my IT skills have proved too much for me already, not to mention having to having to devote time for leisure reading. It might be for leisure, but there has simply been no time.
While eating a little more than I usually do and finally trying to finish the book 'Good economics for hard times' by Abhijit Barnejee and Esther Duflo, I couldn't help but realize how utterly at ease I felt and how such a feeling could quickly become a habit.
For me, I am at the stage where I don't need to motivate myself in other to step out and run. In fact, I will probably fall sick should I fail to run for an extended period. However, I can understand with more clarity why some people find it difficult to get going in the first place, or simply give up before they can see the benefits.
We are wired to flee from things that stress us, and our Brains really cannot grasp the concept of incremental benefits until certain behaviors become a habit, or results can be accurately measured. Many people who may want a better physical lifestyle might be discouraged by how much stress it imposes at the initial stage, or dissuaded by the time gap it takes to see the results.
The Myth of Time
For those who consistently engage in physical activity, there is a preconceived notion that these activities get easier over time based on the level of improvements those who are consistent get to show.
From my perspective, I call it a myth because it can be regarded as both true and untrue. It is true in the sense that eventually, and with enough consistency, there may be a pattern of pleasure to the experience that was otherwise viewed as a 'painful one'. However, the actual course does not get easier, we just grow in our capacities to accommodate and execute those activities. Motivation still remains an issue, and needs to be generated consistently from Time to time.
Conclusion
For beginners, the biggest mistake that can be made in their fitness journey is to give themselves an extended break. This is simply because as the body isn't used to the new type of stress such activities bring, it will simply recline back to the levels of comfort it is used to. However deliberately deciding to break that pattern on a consistent basis will yield results, and am not just talking about physical activities
---
---