Disappointments and Silver Linings
         Ugh, this weekend's college football was a complete disaster for my teams.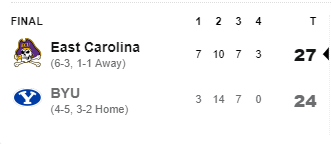 BYU's season is a catastrophe. Not only did they get blown out by Liberty, but they also lost to Eastern Carolina at home. The Cougars might not even qualify for a bowl game this season. So, the year might dip even below my initial low-end prediction of an 8-5 or even 7-6 season.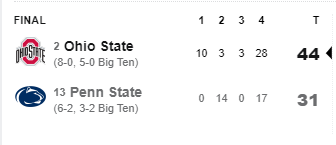 As for Penn State, I didn't think they would win against Ohio State. They couldn't beat Michigan, so it was unlikely they could overpower the Buckeyes. I accepted that grim fate week prior.
         To distract me from college football, I turned to the World Series. It's heartwarming knowing that the Phillies are in the big game this year. That hasn't happened since 2008. Being from Philadelphia myself, they are my team. I also cheer for the Kansas City Royals, who have done well in recent years.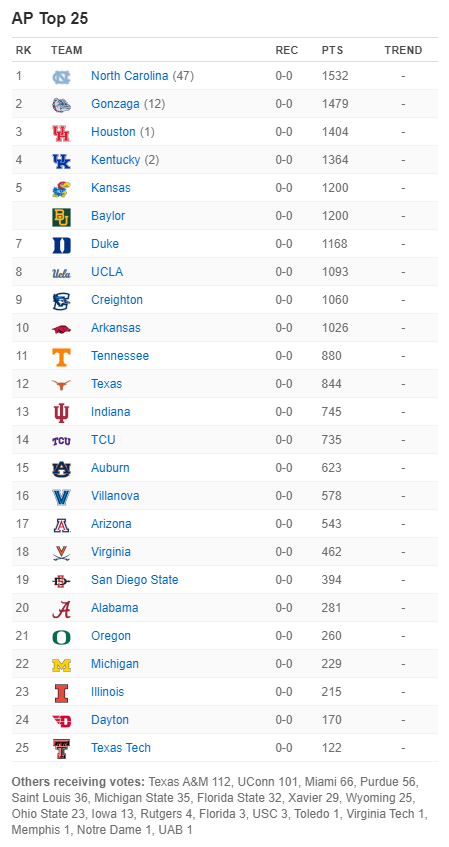 On the bright side, college basketball is starting in a week! I'm curious to see how Villanova will do this year. They had a respectable finish in the Final Four last year. Their pre-season ranking is a bit low, but I usually feel more confident when they start lower. The Big East has teams that can play at the highest level.
         As for BYU, I don't expect too much from their last season with the WCC. They won't beat Gonzaga and will have to settle for second or third in the conference. The Cougars may surprise me, but I doubt it.
Posted using SportsTalkSocial
---
---