End of the year snapshot

         The end-of-the-year sports season finale has been going all right for me. It takes some time to browse through the games and stats on ESPN.
         BYU ended their season with a nail-biter against SMU. The Mustangs' failed gambit for a two-point conversion sealed the Cougars' victory. For those who watched, that pick-six by BYU was key to winning the game.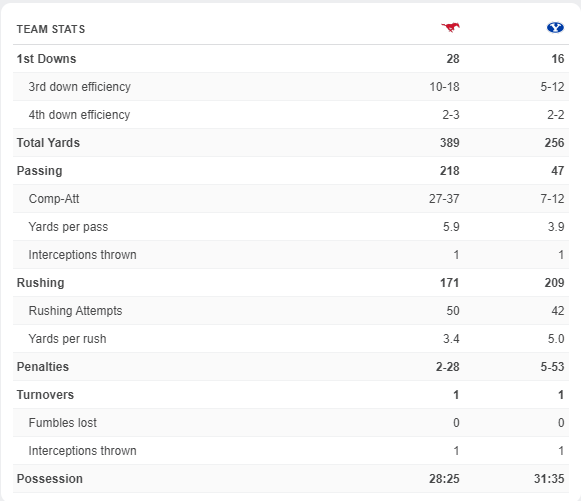 The passing game was pathetic. BYU will be playing in the Big 12 next year. I don't expect them to hold their own against the competition there. The basketball games will be exciting, though.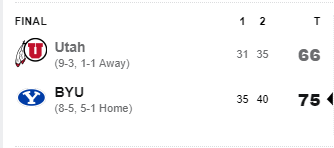 BYU hoops haven't been great for ages, but they beat Utah. That's all that matters. I hope Villanova will improve as the season goes on, but I'm not putting any expectations on them.

         NFL may be interesting as the Eagles are contenders for the Superbowl. I've seen media spins about how their recent loss against the Cowboys showed they weren't a champion team. Well, time will tell. Even the Chiefs will join the fray this year. I never expected the teams I cheer for all end up in the games before the showdown.
         That's it for now. I hope you guys have a great rest of the year!
Posted using SportsTalkSocial
---
---